To SWOT or to SOAR, that is the question. And if you're already wondering what either of them mean, don't worry we're about to bust these acronyms wide open for you. 
SWOT and SOAR are both business models used to evaluate an organisation with the aim of  improving or optimising the performance of the business. SWOT is a bit of a classic in the business world, used by organisations for decades. SOAR, on the other hand, is a relative newcomer that's gained popularity in recent years.
In the article, we take a look at how each of them work and hopefully help you decide which one would be best to use for your business.
Sign up for full access
Navigating your way through what to do can be confusing – that's why we're building something pretty special to make your journey that bit easier.  Sign up now and receive regular updates… as well as early access when we launch!
What is SWOT Analysis?
SWOT = Strengths, Weaknesses, Opportunities and Threats
SWOT analysis is used to assess where your business is currently.
By focusing on the 'strengths and weaknesses' of your business, you're effectively carrying out an internal review of what you're doing well and not so well. The 'opportunities and threats' part is an external view of the market and your competition. Opportunities are where you see the most potential for business growth, and the threats being the challenges you're likely to face.
Fact alert. SWOT analysis was originally invented in the 1960s by a management consultant at the Stanford Research Institute called Albert Humphrey. The simplicity of the model means it has gone on to become one of the most widely used business models for managing organisational performance in modern day business. 
Strengths – Think about the things you're doing better than your competitors, which can also include your USPs as a business.
Weaknesses – These are the areas in your business that need improving, where you're failing in comparison to competitors, or factors that are hindering profitability.
Opportunities – Look at the market to see where and how you could grow your business. Are there market trends you could capitalise on? Or perhaps a new technology to embrace?
Threats – What obstacles stand in your way? It's important to consider any factors that could affect your position in the market, such as new competitors, old ones, or changes in the law.
The key pillars of a SWOT analysis are honesty and awareness. It's so much better to identify the reality and face it head on by making necessary changes, rather than turning a blind eye and having to pick up the pieces later. 
What is SOAR Analysis?
SOAR = Strengths, Opportunities, Aspirations and Results
SOAR analysis is an optimist's dream. There's no chat about threats and weaknesses. The focus of SOAR is on the strengths of your business, identify where you want to get to and how you're going to make that happen. 
Rather than looking at where you've come from or where challenges are, you focus your energy on the future and how high you want to soar. Get it? Soar? Yeah, we're here all week folks.
Strengths – Look at your business's greatest achievements, what makes you unique and the areas where you're kicking a*s. Identifying strengths is also a huge morale boost for your team.
Opportunities – Here you want to focus on the new markets, target audience segments or areas where you can grow your business. Where are those future wins going to come from?
Aspirations – For this section you're plunging your stake into the ground and stating where you want to get to. Set your goals and outline the path you want to tread.
Results – Goals need tangible results to make them achievable. Here you detail the facts and figures for the results of turning your vision into reality.
SOAR analysis is typically used at all levels of an organisation, so all teams and team members can collaborate in the process.
SWOT vs SOAR
Whilst SWOT is the OG in terms of business analysis tools, SOAR has gained some serious ground in terms of popularity and execution.
To help you grasp the difference between the two models, here's a quick round-up of how we see SWOT vs SOAR analysis:
SWOT
SOAR

Strengths, Weaknesses, Opportunities, Threats

Strengths, Opportunities, Aspirations, Results

A chance to review your business's current situation

A chance to plan for the future of your business

Focus on the status quo and areas to improve

Focus on the future and business goals

Action plan based on tactics

Action plan based on vision
Is SWOT better than SOAR?
The way we see it is, they both have advantages and disadvantages. Both SWOT and SOAR analysis are valuable tools for evaluating your business. 
If you're established in the market and have been for some time then a SWOT analysis could be extremely useful. However, if you've just launched (or are about to) your business then you probably want to focus on the future and what you're planning to achieve – making SOAR the more obvious choice.
There are two ways of looking at it. Some criticise SWOT analysis as being too stuck in the past, and keeping businesses looking in the rear view mirror. That can be stifling to teams and hinder momentum to move forward. SOAR is a focus on positive thinking and achieving a vision.
On the flip side, how do you move forward if you don't know where you're at right now? By acknowledging your downfalls and challenges, you can plan to tackle them head on. Something that SWOT allows you to do, where SOAR doesn't.
Founder story
"I'm all for some open, frank analysis of what I'm doing and how I'm doing it, but sometimes it's difficult to know where to start.  That's where SWOT and SOAR come in. If you've never used either before, then I definitely recommend taking five minutes just to have a go at them. You might be surprised what you learn about your business – or it could simply even just help you focus a little better on an area you've been neglecting."
– Eddie Whittingham, Founder
Read more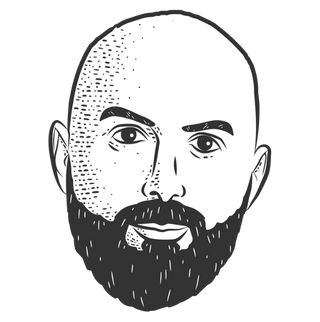 Pros and cons of SWOT vs SOAR
If you're still on the fence, we've put together the pros and cons of SWOT and SOAR analysis for you:
SWOT
Pros
Great for understanding where your business is at right now

Encourages you to consider the marketplace

Allows you to identify gaps and make an action plan

Extremely useful for established businesses looking to improve performance
Cons
Can focus on negative factors and drain motivation

Keeps you looking in the past rather than the future

Tends to be management-led
SOAR 
Pros
A purely positive process which can boost morale

Ideal for brand new businesses who are trying to establish themselves in the market

Generally adopted and actioned by all levels of an organisation
Cons
You don't get the perspective of considering past performance

No direct consideration of marketplace challenges

Ignores the potential flaws in your business
For more handy tips, guides and tricks, check out our hub for growing your business. 
Keep learning...
Check out our other articles for more tips, tricks and advice to help your startup succeed.
See all