Non-disclosure agreements, otherwise known as 'confidentiality agreements', 'NDAs' or sometimes even 'privacy agreements', feature as an important part of many new businesses to protect commercially sensitive business information. 
If your business is developing an innovative new product or you're dealing with valuable specialist information that you need to protect (like technical data, business plans or customer lists), you may want to consider drafting an NDA.
In this guide, we'll take you through the basics of what an NDA is, how they work and what happens if someone breaks an NDA.
What is an NDA?
Put simply, it's a legal agreement used to stop other people disclosing information you deem sensitive to others. If you need to share sensitive or valuable business information with third parties, you get them to sign an NDA first to stop them sharing the information with anyone else.
By having this confidentiality agreed in writing, you have some peace of mind that your intellectual property is in safe hands (afterall, if they aren't willing to sign one… then you're right to be worried!). For startups, NDAs can be useful to keep your new business plans under wraps until you're ready to make them public or for your unique selling point safe from prying eyes.
An NDA typically contains specific details about what information is being shared and for how long it must remain confidential. Some NDAs will bind the signatories indefinitely, but it's much more common to have a fixed period for the terms of the NDA.
The three main aims of an NDA are to:
Protect sensitive information from being shared without prior agreement.

Allow the creator of a new information to keep the rights of their data.

Clearly define what business information is public and what is classified as confidential.
Sign up for full access
Navigating your way through what to do can be confusing – that's why we're building something pretty special to make your journey that bit easier.  Sign up now and receive regular updates… as well as early access when we launch!
Types of NDA
There are commonly two types of NDA: mutual NDAs and one-sided NDAs.
Mutual NDAs
A mutual NDA is where both parties are sharing sensitive information as part of the working partnership and want mutual protection. This is generally the type of NDA used in joint business ventures.
One-sided (or 'unilateral') NDAs
A one-sided NDA is used when one party owns the business information and is sharing it with third parties that need access to this information. Often employees will sign one-sided NDAs to protect confidential information owned by the employer's business, for example.
The majority of NDAs are one-sided to both protect trade secrets but also to protect the copyright of information that gets created through research by the third party (after the original confidential information has been shared).
Who needs an NDA?
You might need an NDA if you have a business that needs to share confidential information with investors, creditors, clients, suppliers, or employees. An NDA should be drafted and signed before you share any of that sensitive stuff that you don't want made public.
Some examples of when you might want to use an NDA:
Presenting your business model to potential investors

Going into partnership with suppliers, distributors or vendors for your new product

Hiring new employees who will need access to sensitive business information

Joint ventures with a business partner
If in doubt, it's worth speaking to a legal expert to get their professional advice on if, or when, you might want to use an NDA.
What should an NDA cover?
An NDA can cover anything from the contact details of your customer base to the technical specification and manufacturing process for your innovative new product. In theory, there's no real limit on what can and can't be covered. However, it needs to be reasonable and specific.
When we say reasonable, we mean that the NDA needs to be clearly protecting business information that is solely owned by the business. And for an NDA to be actionable it also needs to refer to information that, if shared with a wider audience or made public, could result in loss of revenue, profits, resources or reputation for the business.
Technically, any knowledge exchanged between the parties who have signed the NDA can be considered confidential. For example, customer lists shared, product specifications or even passwords to documents or systems.
Your NDA should also give a specific timeframe for the confidentiality agreement, which will often be up until the planned date that the information would be made public, e.g. the launch of your new product.
How much does an NDA cost?
How much you pay for your non disclosure agreement will depend on a number of factors, mainly the complexity of the agreement and any legal support you use. Of course, there are countless examples available on the internet that you can look to for reference, but as with most things, we're not really allowed to recommend anything other than getting professional advice to draw up your NDA so that it specifically fits the purpose you need it for. But, that's your call!
On average, if you are getting one drawn up, you can expect to pay between £200 and £800. As we mentioned, there are templates you can find online that work out more affordable, but being generic it's important to make sure that your final NDA contract is suitable for what you need.
How long does an NDA last for?
There is no fixed time limit for an NDA, but it should reflect how long the confidentiality of the information needs  to last. Often an NDA will be limited to 3 or 5 years, but it's also not unusual to have indefinite NDAs for information that will never be made public. 
One thing to note is that once the confidential information is made public, an NDA cannot be enforced. They're only valid for the period when the information remains private.
Founder story
"I'm fortunate to have a legal background but I know when I was starting out with other new business owners, NDAs were often a source of concern of confusion. My explanation was always quite simple:  if it's something super commercially sensitive  you're better to have one than not and if the other person isn't willing to sign you, you should probably be questioning why! That said, they can be quite frustrating if you're asking every Tom, Dick and Harry to sign them for really minor reasons without a real need.  For stuff that warrants it, most business owners appreciate their fairly common place. The problem with NDAs is they're not wildly easy to enforce, so it's more of a preventative measure than anything else, in my opinion – but still worth having."
– Eddie Whittingham, Founder
Read more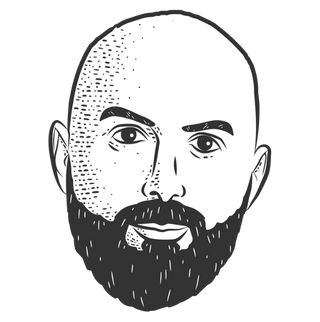 Are NDAs enforceable in the UK?
They are indeed. That said, the reality of enforcing an NDA can often be harder than expected. There is no enforcement agency that will automatically take action against people or organisations that break an NDA.
By having an NDA you have the right to take action, but it is up to you to take that action. That means you have to hire a lawyer and take them to court, if you want to claim damages. And that's not usually cheap so generally speaking they're often seen as a deterrent, more than anything.
Should I bother with an NDA?
Well, that one's totally upto you I'm afraid. If you don't, then sometimes it can show a level an naivety if you're in the process of sharing lots of commercially sensitive information with a third party. On the other hand, it's an added complication that could slow things down (only a fraction, mind – they're typically very simple documents and very much 'normal' in terms of everyday business encounters).
Should I sign their NDA?
If you're being asked to sign an NDA it's important to read through all the details of the agreement and check the facts. You want to make sure you're not being overly restricted by the terms of the NDA. If necessary, seek legal advice before signing to make sure you're comfortable with the agreement itself.
But remember, if you're not going to sign the NDA, you could well be at risk of losing that piece of work – so it's a case of balancing the risk vs reward.
What happens if you break an NDA?
Breaking an NDA can have serious consequences, so it's important to take them seriously – especially if you've been asked to sign one. If you have issued an NDA that someone has broken it's important to have clear evidence of the terms of the NDA that have been broken. 
Some of the most common ways NDAs are broken are:
Copyright infringement

Misappropriation of trade secrets

Breach of fiduciary duty

Violation of intellectual property law
(of course, some of these has other legal ramifications too).
If the NDA has been broken you can make a legal claim for damages by taking the person or organisation to court. You will need to provide evidence of the loss caused by the infringement of the agreement. As these cases can be complex it's important to seek professional advice before taking any legal action.
For more information about NDAs, check out the UK Government guidance on non-disclosure agreements.
Keep learning...
Check out our other articles for more tips, tricks and advice to help your startup succeed.
See all