Do you ever awake in the middle of the night and suddenly have THE BEST IDEA FOR A PRODUCT EVER! 
I do that fairly regularly. To be honest, most of my early morning ideas are the stuff of pipe dreams and would never make it to the production line. Like my idea for a game called "Oinky Pig" where monkeys herd pigs and points are given for making pigs ride on a monkey's back.
I got as far as thinking of a great name: come on, Oinky Pig is a great name. I even planned out the game levels and the noises the pigs made when the monkeys got angry. But it never got any further. It stayed as a prototype and never made it off the page.
If you want to seriously develop an idea and move it from idea to implementation you need a Minimum Viable Product, aka an MVP.
What is an MVP?
An MVP is the most basic version of your concept that you could successfully sell.  No bells, no whistles, just the basic version to do a 'thing' that someone would be willing to pay for.
Or at least, that's the GoFounder definition.  Eric Ries was the person who apparently came up with the idea for an MVP and way back in 2009, he defined an MVP as "that version of a new product which allows a team to collect the maximum amount of validated learning about customers with the least effort."
What an MVP is not, is a prototype.  An MVP is a bottom-line version of a product that demonstrates what it is all about. It may sound like another buzz phrase, like 'agile' but using an MVP approach to product design and delivery offers a number of immeasurable benefits to you, your company, and the ultimate audience you service.
Sign up for full access
Navigating your way through what to do can be confusing – that's why we're building something pretty special to make your journey that bit easier.  Sign up now and receive regular updates… as well as early access when we launch!
Why bother with an MVP?
An MVP forces you to plan. I am a reluctant fan of planning. Some people love to plan. They cannot leave the house without a list to refer to. If you are not a natural planner you may think you can sidestep the creation of an MVP and go full-steam ahead and just build that product!
You can do that. I have done that myself. But I have learned over the years that softly, softly, catchy monkeys (yes, that was level one of Oinky Pig). Creating a Minimal Viable Product, demands you follow a process.
Build an MVP and they will come…
The reason behind an MVP is to develop a product that people actually want. This means you must understand your customer/user needs. Some of the most successful companies were started by people who worked in an area and saw a gap. Perhaps the most infamous story is of Ray Croc and the McDonald brothers. Ray visited the McDonald restaurant and recognised the MVP, aka a 15c burger the brothers had created, was a repeatable model that people wanted.  People loved the reliability and sameness of the burgers, and so, the global burger MVP was born.
An MVP process cuts across sales, engineering, marketing, and design and often in small companies this may be the same person.
Founder story
"Building my MVP was a huge step in the business. Little did I know that the MVP that I built would actually go on to be able help me scale the business to the point we were acquired by one of the world's biggest cyber-security companies. By using an MVP, I was able to prove my idea was sound and it helped me scale far quicker… not to mention the thousands of pounds I saved in the process!"
– Eddie Whittingham, Founder
Read more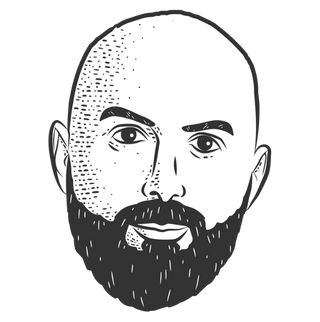 So, to create your MVP:
Keep it simple: Release the beast and get a minimal viable product out the door
Channel: Who will you be working with to help establish your MVP saleability? Do you have warm customers waiting to buy? Will sales be able to build the channel for the MVP?
Talk to customers: Make sure you do not create a behemoth of features, focus on achievable and necessary use cases
Experiment and measure: Make sure that your MVP really is viable, measure and feedback into the build
A new MVP: Your minimal Viable Product can change over time. This is why versioning is so important. Use a product roadmap and engage customers in it for feedback. Some product management packages offer customer access roles for this very purpose.
You don't HAVE to have an MVP, but…
One of the downfalls of many product builders is feature creep. Too many features can prevent a buyer from seeing applicable use cases. You may think that adding in loads of cool features will give you unique selling points, but this is often not the case. The 'woods for the trees' problem in product design and build is real. Buyers can be confused by too many features. Often, organisations have very specific use cases and look for very specific features.
Without an MVP you may end up spending time and money and wasting skills and resources on features that no one wants or uses. An MVP is a great way to optimize your business and get the best product, fit for the job, and that takes your business forward.
Need a little guidance?
We know that the process of creating your own MVP can seem a little daunting – but it needn't be. We've pulled together a super simple, step-by-step course to help you from start to finish.
Better yet, as with all of our content – it's written by someone who's actually sat where you are, struggled and succeeded.
So let us help you get going and you'll have your MVP up and running in no time.

Here to guide you
Our MVP course can help you create you take your idea and create your very own walking (possibly talking) MVP, with step-by-step guidance.  There has never been a better time to start your MVP.
Learn more >