Turning your business idea into a successful, profitable business requires you to research and test your idea first. No matter how great you think your business idea is, chances are it's based on a number of assumptions. Customer discovery is a powerful and informative tool that forces you to challenge and, ideally, validate those assumptions.
Spending quality time getting to know the reality of your customers at the beginning of your journey, will save a lot of time, money and stress later on. In this article, we'll take you through the basics of what customer discovery is and the benefits of doing it well.
What is customer discovery?
Customer discovery is the first in the four steps of the customer development process, a methodology originally identified by Silicon Valley entrepreneur Steve Blank. The idea of customer discovery (and customer development as a whole) is to take time to understand your customers and their needs before you go on to develop the best product or service for them.
Your goal is to identify your customers and find evidence that there's an appetite for your product.
Think of your role during customer discovery like being a scientist or researcher, trying to prove (or disprove) a theory. Your goal is to identify who your customers are and to find evidence that there is a need and appetite for your product or service. 
When carried out properly, customer discovery provides you with facts to support (or challenge) your theory. In order to get the most out of discovery, you need to identify and question all of your business assumptions.
Put briefly, the customer discovery process covers the following steps: 
Identify and define the customer problem or market need

Develop your business idea (aka your hypothesis) that solves meets the identified need

Test your idea by getting out there and testing it
By taking a more scientific approach to launching your business, you'll be able to minimise the effect of bias and assumptions (which we lovingly refer to as 'the enemy') in your business thinking.
Sign up for full access
Navigating your way through what to do can be confusing – that's why we're building something pretty special to make your journey that bit easier.  Sign up now and receive regular updates… as well as early access when we launch!
What are the four steps of customer discovery?
Carrying out successful customer discovery can be broken down into four main step:
Step one: Establish your business idea
This is effectively the stage where you form your hypothesis for your business. You need to identify the problem you're going to solve or need you're going to cater for, and outline your solution. 
Be as specific as possible… there's no room for generic statements or vague solutions.
At this stage you need to be as specific as possible at this stage. In order to test your theory you need to have a very clear benchmark for what you're trying to achieve. There's no room for generic statements or vague solutions. A strong hypothesis addresses a single, well-defined problem with a single, well-defined solution.
Step 2: Identify your assumptions
By creating your business idea, you'll have made some assumptions along the way. Some of the most common assumptions we've found that entrepreneurs make include things like:
The problem you've identified exists

Your solution will solve that problem

The market you plan to target has that problem

Your audience will pay for your solution
During this step you need to look carefully at the detail of your business idea and your thinking behind it. Question what you're basing your idea on and prepare yourself to look for evidence that supports it.
A great way to help you identify assumptions is to create buyer personas. These are hypothetical detailed descriptions of who you think your ideal customers are.
Step 3: Find the evidence
This is the fun bit. You get to go out and find potential customers and find out what they think about your business idea. Typically referred to as "getting out of the building", this step involves you targeting people who you think might want or need your offering and asking them questions – carefully crafted, well-written questions.
Let your customers tell you what they want and need from your product.
It's important that you focus on real life potential customers. Not just the people around you who are easy to access. The really valuable answers come from people who would genuinely have an interest in your product or service.
One of the keys to great customer discovery is not mentioning your business idea at all. The whole point of discovery is that you want genuine, unbiased answers to your questions. Let your customers tell you what they want and need from your product.  
Top tips for customer discovery interviews:
Carry out 1:1 interviews to enable you to have meaningful conversations with customers.

Use open-ended, generic questions about the problem area (avoid being specific about your business idea), e.g. how would you improve your experience of X? What do you like/dislike about Y?

Let the customer lead the conversation.

Be curious about their answers.

Look out for strong emotions when they respond (it's a good sign that the topic is important to them).

Carry out as many discovery interviews as you can – the more input you get, the more useful your findings will be.
Step 4: Evaluate your findings and repeat
If done well, it's highly likely that you'll have uncovered some unexpected or interesting responses during your customer discovery. Now you get to go back to your original business idea, re-evaluate your thinking, incorporate your new learnings, and repeat the process.
You carry on with this cycle until your customers' responses match the hypothesis of your business idea. At that point, you know that you have a well-aligned product or service that customers are going to want.
The idea of repeating this process numerous times might sound like a pain, but it really is worth the effort. It's so much better (and cheaper) to put the legwork in upfront and establish a strong business idea, than to rush ahead and waste time and money developing a product or service that no one wants or buys.
Founder story
"Don't be afraid to take your time before jumping straight into building your business, as it can save you a lot of heartache. Research and establish who your potential customers might be before over committing. I love the idea of trying to disprove your idea, trying to pick it apart. Admittedly, it's hard to stay impartial but try – after all, if you can genuinely establish there's a huge need for what you're doing, you'll have even more confidence in what you're about to do. Similarly, if you pretend there's a need – you're only going to waste your own time and money. Be brutally honest".
– Eddie Whittingham, Founder
Read more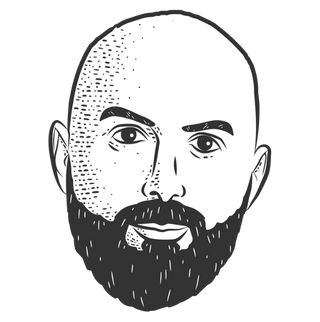 Benefits of customer discovery 
Establish there's a need for your product.

During discovery you'll find out if there are people out there that want what you're going to offer. 

Save time and money.

By investing your time in discovery at the beginning you'll be confident that what you develop down the line will be successful and, most importantly, generate sales.

Gain insight for your MVP.

The responses from potential customers will help you identify what features you should include in your

MVP

.

Find your niche.

Customer discovery lets you see the exact problems and needs of your future customers, so you can target an exact and real niche in the market.

Map uncharted markets.

If you're planning to launch a unique or brand new product or service, customer discovery will allow you to gain valuable insight to guage the levels of interest and general intention to pay for your solution.
Planning and research are vital for building and launching a successful startup, and customer discovery plays a key role in that preparation. Questioning your own assumptions is a key part of discovery, but should also be applied to all stages of your business's growth.
Resist the urge to run before you walk. Look for evidence to support your ideas. Listen to customers. Develop a product that they'll love. You've got this.
Keep learning...
Check out our other articles for more tips, tricks and advice to help your startup succeed.
See all