It might sound obvious but business bank accounts are designed with businesses in mind – whether that's a new startup or an established business. OK, we know you knew that. But what some people don't realise is that, just because you have a business, you don't necessarily need a business bank account. 
Didn't know that? Brilliant. That means this article is going to be a useful read for you. Business bank accounts offer some awesome benefits and handy features, but there are also some drawbacks (like fees) to think about.
For limited companies it's a legal requirement to have a dedicated business bank account
Also, the type of business you run will affect whether you need a dedicated business bank account or not. So, keep reading to find out if you need one and how to get one if you do.
What is a business bank account?
We don't want to teach you to suck eggs but we thought it worth giving a quick definition of what we're talking about. A business bank account is a dedicated account used by sole traders or registered businesses to manage their money.
Typically a business bank account allows you to manage and keep track of the financial activity of your business. You'll often also benefit from the support of a dedicated business banking team who are experienced in financial matters that businesses face. A very handy feature if you need help with managing your money.
Who needs a business bank account?
For limited companies it's a legal requirement to have a dedicated business bank account. As a separate legal entity you can't use a personal bank account for limited company finances. That means from day one you need a business bank account set up to start trading.
Having a business account might cost you a few quid a month, but it makes life so much easier
If you're a sole trader or part of a partnership, on the other hand, it's totally up to you how you manage your money. You can take the easy (some might call 'lazy') route and simply use your personal account for business and personal finances. Or, alternatively, you have the option to set up a business bank account.
Now it might be optional, but we'd highly recommend you splitting your personal and business finances. It might cost you a few quid a month in bank fees, but it just makes life so much easier.
Sign up for full access
Navigating your way through what to do can be confusing – that's why we're building something pretty special to make your journey that bit easier.  Sign up now and receive regular updates… as well as early access when we launch!
Benefits of a business bank account
For those of you who loved bullet lists, here's a corker for you – the main reasons why we think having a dedicated business bank account makes sense:
Keep track of your cash flow.

With all your business transactions in a separate account you can quickly and easily manage your business finances at a glance. No more scrolling through pages of transactions to pick out the business items.

Ideal for budgeting.

When you use a personal and business bank account you know exactly how much money is yours and how much is the business's. That makes it really simple to set and monitor budgets – either personal or professional.

Saves time for tax returns.

Having a separate business account will save you time and hassle when you're preparing your tax returns. All income, outgoings and expenses are all in one place. Dreamy.

Accounting software freebie (sometimes).

Admittedly this is not guaranteed, but some business bank accounts offer free access to accounting software, e.g. NatWest and RBS.

Look professional.

Invoicing as a business to a business bank account makes you look like the real deal, rather than a casual worker. This might seem like a minor detail but building customer trust can make a big difference to your future earnings.

Be ready for limited company life.

If you're a sole trader and are considering setting up a limited company now or in the future, having a business bank account means you'll be one step ahead. 
Who offers the best business account?
That's an excellent question, and a tough one to answer. It really depends on your business, what you're looking for from your bank account, and how much you'll be using it. Plus, things change at light speed these days so it's best to research your options directly with the business bank account providers.
Check out newcomers like Starling Bank and Tide who are becoming hugely popular with small businesses
You obviously have the traditional high street banks with the likes of HSBC, Barclays, RBS, Santander, Lloyds, NatWest, etc. You might also want to check out more recent newcomers to the banking world, like Starling Bank and Tide, who are becoming hugely popular with small businesses.
To help you choose the right business bank account, here are some of the things you might want to consider when comparing your options:
Standard fees

for having the business bank account.

Transaction charges

for the different ways you might use your business account.

Online banking

services and a dedicated app.

Local branches

that you can access should you need to.

Interest rates

to get you the best returns on any savings.

Special welcome offers

that might make it worth you signing up.
Founder story
"I thought long and hard about who to set my first business bank account up with but in reality, I needn't have spent that long – my experience has been that they're all much of a muchness. They pretty much all offer a period of time where it's free to use (and then they charge you based on account usage thereafter) and some happen to offer extra perks, such as accounting software. That said, this is one of those decisions you can just make and get done – don't waste time, do a little research and then get on with it – you've got better things to be doing".
– Eddie Whittingham, Founder
Read more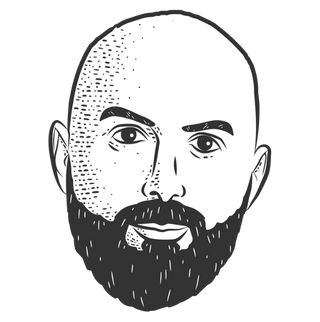 What documents will I need to provide?
It's pretty straightforward to set up a business bank account. As long as you meet the criteria, you'll need the following information or documentation:
Proof of ID

(a passport, national ID card or photo driving license)

Proof of address

(a utility bill, recent bank statement or council tax statement)

Companies House registration number

(for limited companies and partnerships)

Full business address
Contact details
Estimated annual turnover
If in doubt, have a chat with the financial provider you're hoping to open a business account with. They'll be able to tell you exactly what they need to set up the account, and off you go. 
For more finance-related fun and games (and tips, guides and handy articles), check out our Money hub.
Keep learning...
Check out our other articles for more tips, tricks and advice to help your startup succeed.
See all