In the busy world of a startup it can be easy to get caught up in establishing KPIs, monitoring metrics, and focusing on numbers. But it's important to remember that there is a very human element to your business – your customers. Let's not forget about those lovely people.
Treating your customers like people is one of the biggest tips we can give you as a new business.
Buyer personas are a very useful tool that allow you to represent your ideal customers and keep the human element of your business at the forefront of your mind. In order to be effective, buyer personas need to be based on real data (not just a hunch or best guess).
Treating your customers like people is one of the biggest tips we can give you as a new business. By doing so, you're much more likely to connect with your audience and create sales and marketing content that is relevant and meaningful to them.
In this article we'll talk about what buyer personas are and how you can create them for your startup without needing a big marketing budget.
What are buyer personas?
A buyer persona is a semi-fictional profile of your target customers, based on real data and market research. They incorporate a number of elements to create a complete profile, including demographics, behaviour, motivations, goals and lifestyle – the more detail the better. 
They provide your business with a clear idea of who you're targeting, what their lifestyles are like, the challenges they face and how they make decisions. A business will typically have a number of different buyer personas that make up a cross-section of their target market.
By providing a human focus for your business, buyer personas help you empathise with your customers. In turn, this enables you to make business decisions that will help you cater for them in the best way possible. 
If you're looking for a checklist for a buyer persona, they usually include the following information:
Name

Location

Age

Occupation

Family status

Goals

Challenges

Level of education

Race/ethnicity

Purchasing behaviours

Interests
Sign up for full access
Navigating your way through what to do can be confusing – that's why we're building something pretty special to make your journey that bit easier.  Sign up now and receive regular updates… as well as early access when we launch!
Why do I need buyer personas? (how do buyer personas help you?)
A lot of people ask us this question, especially small businesses. It sounds like a 'nice to have' rather than a necessity, but we beg to differ. You know we big believers in planning, and creating buyer personas come under that umbrella – the more you understand your customers and adjust your business to meet their needs, the better. 
Buyer personas help you focus your efforts across the board, from product development through to marketing.
Buyer personas can offer a huge amount of structure and insight for your business. They help you focus your efforts across the board, from your product development strategy right through to your marketing activity and customer service approach.
The result? Alignment across your business for starters. When everyone knows who you're building your products or services, you work towards shared goals. When your whole team understands the customers, the end product is much more likely to successfully attract your desired customers and generate sales.
Paying attention to your customers and evolving your buyer personas over time is also important. This way you'll not only stay relevant but it will keep customers at the centre of your business as you grow.
Founder story
"Buyer personas sounds like such a 'fluffy' thing to do but it can really help you hone your sales and marketing messaging, making in resonate more and increasing your engagement… and, ultimately, sales.  What I also found this exercise useful for, was to actually help me determine who my ideal customers weren't. Sounds strange, I know but if you think about the time, money and resource you might be spending on customers who would never fit what you're trying to do or that will try and divert your attention to their differing needs. Instead, focus on your core buyer personas – you'll grow faster. It's about pleasing the few, not everyone".
– Eddie Whittingham, Founder
Read more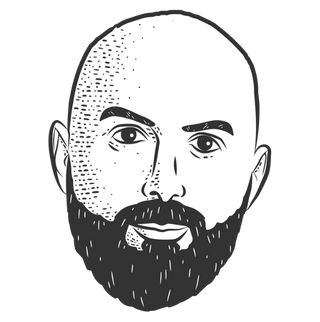 How to create buyer personas 
Creating your first buyer personas can feel like a challenge. Especially if you don't have a huge amount of data to work with (or any). But fret not, you can still pull together some very useful personas. 
It's about quality not quantity… start with a small number of detailed, well-constructed buyer personas.
Here are some simple steps we've put together to help you create your own buyer personas for your business:
1. Start small
Like many things in life, it's about quality not quantity. It's better to start with a small number of detailed, well-constructed buyer personas well than having lots of poorly profiled or superficial personas. 
Work with your initial set of personas and, once they've proven successful, you can add to start to grow your portfolio of buyer personas. If your initial personas don't seem to be working well, revisit them and make changes where necessary – ideally supported by more research.
2. Do some social listening
The miracle of social media is that it can offer a huge amount of insight for free. If you're business is up and running you can use your own social channels, mentions and tags to see what people are saying about your business. Customer comments are research gold, so listen to them and take note.
If you haven't launched your business yet then turn to the social accounts of your competitors and other brands in your industry. Pay attention to what customers are saying. What complaints do they have? What do they love? What other accounts do they follow or interact with?
All of that information helps you build a better picture of your ideal customers and their lifestyle to create a more refined buyer persona. 
3. Carry out interviews
Interviews are a brilliant way of getting a lot of detailed information about potential customers. They can be more time-intensive but they're generally cheaper and easier to conduct than effective surveys (which need to reach a large number of people to yield a decent amount of insight). 
The most effective way to interview is over the phone or by video chat. And in the new digital era of mass remote working, video calls are now an everyday reality for most people. We recommend interviewing 10-12 people per buyer persona, as long as the people you interview are genuinely representative of your target audience. 
If you don't have a customer base or mailing list to reach out, get creative with how you access customers to interview:
Reach out to your personal network

Watch relevant social media accounts and groups that your potential customers use

Ask any prospective customers you have already connected with

Connect with customers through common networks or clubs
4. Dig deeper
When interviewing customers, don't be afraid to explore their responses by asking follow up questions. It sounds flippant but asking "why?" can be super useful. Or "how?". Or "can you tell me a little more about why you think that?".
Understanding the logic or thinking behind initial answers can give you some really valuable insight. And those responses can often lead to some much more interesting conversations.
5. Identify common themes
Once you've carried out your interviews and collated all the responses, it's time to evaluate the data. Look for common themes or similar responses and start to tally those up. Answers that appear in the majority, or many, of the interview responses are the themes you'll want to prioritise and focus on.
The commonalities will give you clear indication or thoughts, feelings or beliefs that are shared by your target audience. 
6. Create your personas
Now that you've gathered all the information and have your insights into the customer profile, it's time to build the buyer persona. Here it's important to be specific:
Give them a name

Describe who they are

List what they like/dislike and care about

Give them a back story
The more detail you can provide, the more you will bring that persona to life and the easier it will be to relate to them as a customer. When you then come on to creating marketing campaigns or writing social media content, you'll have a clear image in your mind who you're trying to connect with.
Find out more about building your customer insights in our guide to customer development for startups.
Keep learning...
Check out our other articles for more tips, tricks and advice to help your startup succeed.
See all