Knowing the time is right to start building your startup team is a pivotal moment. So, what next? Well it's important to hire smart and prioritise roles that are going to add value to the business and help it grow. 
Here are the roles we think are sensible to hire first (in no particular order):
Head of operations

Marketing all-rounder

Sales hotshot

Product manager

Talented wordsmith
Keep reading to find out more about why.
Sign up for full access
Navigating your way through what to do can be confusing – that's why we're building something pretty special to make your journey that bit easier.  Sign up now and receive regular updates… as well as early access when we launch!
Head of operations 
Often this role falls to the Founder, but if you've decided to hire a dedicated operation person then they'll take away some of the most time-consuming tasks off your plate. In a startup, the operations lead is like a hybrid of a finance manager, operations manager and office manager. To be honest, this is your superstar all rounder at the start – a mini you.
This is a role that needs superb organisation and someone who's happy keeping multiple plates spinning at the same time. All of the time. A bit like you do!
Typical responsibilities for your operations lead:
Designing business processes and systems

Training and overseeing employees

Finance admin (managing invoicing, accounts, expenses and funding)

Building business relationships for future growth

Day-to-day operations to keep everything running smoothly
Marketing all-rounder
Marketing is crucial for a startup, and you'll want to hire someone who's a jack-of-all-trades in the marketing world. To keep your team lean, you want your marketing manager to be able to manage all of the marketing activity across all channels – not a specialist in just one area.
Look for someone with a breadth of experience in a number of different marketing disciplines and who loves the variety. 
Typical responsibilities for your marketing lead:
Email marketing and CRM

Web design 

SEO basics

Social media

Branding and public relations

PPC and other paid advertising 

Events
Sales hotshot
Sales are paramount for a startup and hiring someone to head up your business development can be instrumental in boosting your growth. But you want someone who's as happy and competent when sealing big deals as they are dealing with small scale customers. 
Every sales counts, so finding an experienced sales person is crucial. And you want someone who has that x factor – a combination of charm, passion and authenticity. It's not easy to find these sales all stars but when you do they will change your world.
Typical responsibilities for your sales lead:
Drumming up business and hunting prospects

Managing the sales pipeline

Sales comms

Setting up a sales system

Closing deals

Developing a sales strategy (or refining your existing one)
Product manager
Think of a product manager like the ambassador for your bread and butter. The products or services you create are why you're in business in the first place. Product managers are there to champion your products, understand the tech needed to deliver and able to coordinate the whole process. 
Whether you're developing a new and unique product or offering a nuanced version of an existing service in the marketplace, choose a product manager with varied experience. Life in a startup changes on a daily basis and you need someone who can roll with the punches, so to speak. 
Typical responsibilities for your product manager:
Creating your products and overseeing the development process

Iterating and perfecting your products and/or services

Identifying gaps in the market or opportunities for innovation

Streamlining the development process

Staying ahead of the curve and understanding the latest tech
Talented wordsmith
A lot of startups underestimate the value and need for having an experienced writer on their team. Hashing together wording for your website, sales comms and marketing campaigns just won't cut it. You need an experienced writer to craft brilliantly worded copy.
They'll be more useful than you can imagine. From website and product messaging, to writing optimised content for SEO and email marketing campaigns. You won't be sorry you hired a writer (as long as you pick a good one!). 
Typical responsibilities for your in-house writer:
Creating a brand tone of voice

Understanding and delivering effective product messaging

Technical writing for sales materials and internal documentation 

Writing targeted copy for different buyer personas

Drafting text content for marketing campaigns
Founder story
"Hiring those first roles are tricky – your first hire is so important. I was so fortunate to have been joined in the early days by an exceptionally hard worker, who was really talented. She was capable of learning things quickly and I was essentially training her up to be a 'mini-me' – someone who, herself, could go on and start her own business in the future if she wants to. I'm sure she'll go on to be a success – and that's what you need, an all rounder, an all star".
– Eddie Whittingham, Founder
Read more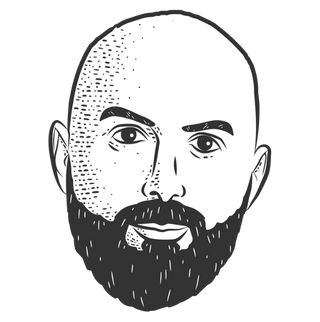 Once you've hired your team, it's time to let them do what you're paying them for. You've hired each team member for a reason. Offer them support when they need it, and get out of their way when they don't.
To find out more about hiring for your new business, check out our guide to building the best team for your startup. 
And if you've already hired a team of superstars, you might want to read out 10 tips on keeping your startup employees motivated.
Keep learning...
Check out our other articles for more tips, tricks and advice to help your startup succeed.
See all