Can you start a business with no money?
In a word, yes. Surprising, right? It is totally possible to start a business with no initial pot of money, but you need to think carefully about the type of business you'd like to start. 
Some business ideas, like making and distributing products are much more difficult to start with no money as they do require spending before you earn. On the other hand, smaller businesses like dog walking or gardening can easily be started with no startup cash. You can often even build some basic minimum viable products of bigger businesses, such as tech businesses, with little to no money too – just by utilising free software or pulling together the functionality of things that have already been built to do what you're selling.
If you're passionate about a specific business idea that you know will require funds, check out the option of getting a Government-backed startup loan and our guide to funding your startup.
Sign up for full access
Navigating your way through what to do can be confusing – that's why we're building something pretty special to make your journey that bit easier.  Sign up now and receive regular updates… as well as early access when we launch!
What type of business should I start?
If you're looking to set up a business with no funds, you need a business idea that won't involve you spending money before you start earning. Offering services can be one of the best ways to do this, using your skills and experience rather than buying to sell.
Whatever business you choose, you need to put together a business plan to make sure you're clear on what you're setting out to do with your business. Once you have a plan, off you go.
What are the easiest businesses to start with no money?
Dog walking service
If you're a dog lover and are fit and active, dog walking can be a quick and easy business to start with zero money needed. The average dog walker will charge between £7.50 to £15 per hour and can take up to six dogs at a time.
The great thing about dog walking is that you can combine it with other work to maximise your earning potential. If you only walk local dogs you can do everything on foot. If you're planning to cover a wider area then you'll need a van with dog-friendly transport facilities.
Speak to local dog owners, join local community Facebook groups and use word of mouth to build up your business. 
Gardener and odd jobs
Doing gardening work and odd jobs is another great business if you're physically fit and like being outdoors. You'll need basic gardening tools so if you don't already have them at home you will need to buy them, but if your shed is already well-stocked then there'll be no initial expense.
Speak to neighbours and friends in your area to let them know you've started offering gardening services and use the power of word of mouth to build a base of regular clients. Printing off a sheet of pull-off phone number strips to advertise in your local shop or community hall can be very effective.
With gardening the work can be very seasonal, so be aware that winter months tend to get very quiet so you'll want another way to make money when you can't get gardening work.
Freelancing
If you have the expertise, setting yourself up as a freelancer can be a brilliant way to earn and not spend money at the start. Graphic design, web design, copywriting, editing and digital marketing are a few examples of work that you can do on a freelance basis and earn a decent wage.
You could also consider becoming a contractor, where you work for a single client on a fixed term basis – instead of a freelancer who works with multiple clients on an ongoing basis.
Check out specialist freelancer sites like People Per Hour, Fiverr and Upwork for opportunities.
Home rentals 
Being a homeowner gives you the potential to make some money from your property. If you have a spare room you could rent it out to a lodger or through sites like AirBnb. Or, alternatively, rent your whole house out when you're going to be away. 
You'll need to be house proud and make sure that your home is always clean and tidy for guests to get the best returns. Done well, you can make a tidy sum renting out your home (entirely or partially). You can even rent out your unused driveway space thanks to sites like parkonmydrive.com.
Host international students
Similar to renting out a room to a lodger or AirBnb guest, your home could be a source of income if you host international students. They often come for a single term so it's not all year, but it can be a great way to earn money. 
Being a host family can be an extremely rewarding experience. You get to meet interesting students from around the world, and help them enjoy their time in the UK. To find out more check out UK Guardians.
Tutoring
Do you have previous teaching experience or in-depth knowledge of a particular subject? If so, you could become a tutor. In the UK it's generally required that you have a TEFL qualification to be a tutor, but there are a number of different options available.
Sites like Tutorful can give you more information about what qualifications you'll need, and can help you find students. If you don't have the qualifications needed then you'll need to train first, which will cost money. But for those of you already qualified to teach, it's a great option.
Mobile valet service
Car lovers always want their vehicles looking tip top, and providing a mobile valet service is a quick and easy way to turn your time into money. You'll need a mobile hoover and cleaning products, so if you have those then you're ready to go.
Offering the valet service to neighbours and local businesses is a good place to start. Tell friends and family of your business venture to help spread the word. And use your social networks to drum up business in your area.
Thinking a bit bigger?
The above are all great examples of easy to start, small businesses but you don't have to stop there. People often think funding is imperative to growing a bigger business but that isn't always the case – yes, it. can help but it isn't always essential.
Take a technology company for example. Perhaps you have an idea to make some sort of new platform or tool to help people do 'something'. You'd be surprised what you can build, without a budget, just by combining different WordPress plugins to achieve a particular outcome or via tools such as Zapier. Yes, you'll need to get your hand dirty and learn to do some of the basics… such as setting up a website and understanding how technologies can work together. But, isn't that the fun of it? And, isn't that what Google's for anyway?
Founder story
"Can you really start a business with no money? Yes, I did. Seriously, when I started out I had no secret savings, no wedge of cash from parents, no funding – it was just me, staring at a computer in the attic room of my house. How I started, was selling my time – doing fraud consultancy work for businesses. It didn't cost me anything to do that, other than my time trying to get in front of the right people so I could get the work. So, the selling my services cost me time and delivering the actual services cost me time too – but not money.
Once I decided to build something a bit bigger (a business that I could scale and ultimately sell) I still didn't have any secret amount of cash either. I built the platform which I eventually went on to sell for nothing, initially.  Sure, over the years I invested money in the platform but not right at the start.  At the start, I built the platform up using open-source (free) software and using free trials of other software. I was able to get my first paying clients without spending anything more than the cost of some hosting (about £10 a month) and a heap of my time researching, tinkering, breaking things, building and generally just faffing around with the help of Google until I had something I could potentially sell to someone."
– Eddie Whittingham, Founder
Read more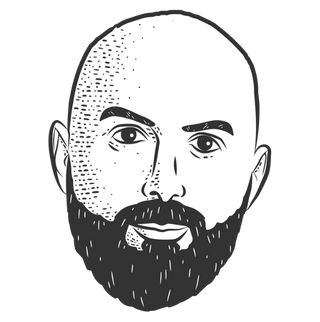 How to start a business with no money
Here's a quick rundown of what you need to do to start your business:
Choose your business idea.

Decide on the type of business you want to start and consider any possible costs to get started. If you want to start a business with no money you need to choose an option that's free to get off the ground.

Research the market.

It's so important that you've done your homework to understand if you'll have customers wanting to pay for your business services. Before starting any business you want to know there is an audience out there for you.

Network and market yourself.

Reach out to friends, family and past colleagues to let them know about your business and ask them to spread the word.

Get social.

Create social media profiles for your business and start building up an online presence to help drive interest and get the word out there. For other marketing ideas, have a read of our guide to

marketing ideas for startups

.

Put in the graft.

Starting a business with no money means you're going to have to put in the legwork to make it a success. There'll be no team around you to share the workload, so you're going to be responsible for all the heavy lifting to get the business up and running – at least to start with.

Reach out to your community.

Speak to local shops and community areas about putting up a poster or leaving business cards promoting your business with them.

Start your business on the side (if possible).

If you already have a job, hold onto it until your business is turning a regular profit that you can maintain. Then, once your new business is earning you a decent amount you can quite your day job and give it your full attention.

Register for tax. Make sure you're tax registered, and put the appropriate proportion of your earnings away from each job to cover future tax payments.
Keep learning...
Check out our other articles for more tips, tricks and advice to help your startup succeed.
See all