You're ready to be your own boss. You want to start a new business venture and set sail toward an exciting future of being a successful entrepreneur. But where do you start? Fret not, dear entrepreneur, we're here to help you get your business off the ground.
From coming up with your business idea to reaching your first day of trading and beyond, at GoFounder we have a whole variety of resources, tips and guides to help you get there. In this guide we look at how to decide on a business idea, and some examples of businesses you might want to consider. 
As a caveat, we're obviously in strange times with COVID-19 having had a major impact on economies and businesses all around the world. With that in mind, some of these business ideas may be more pertinent or less viable right now. To help, you might want to check out our guide to the best small business ideas to start post-COVID.
What type of business should I start?
Choose a small business idea where you have a level of experience already, alternatively choose something you're passionate about. Are you a fitness fanatic, or an animal lover? Doing something you love will help you through any tough times and keep your motivation levels up for those dark January mornings.
Once you've thought about your existing skills and what appears to you as a business idea, you need to establish there's a demand for your product/service, this is where thorough market research comes in.
Top 10 small businesses to start
Here's our list of top small businesses to start:
Dog walking

Yoga and fitness 

Online training in your area of expertise

Social media management

Marketing

Gardening

Product sales

Virtual assistant

Beauty services

Copywriting & editing
Regardless of your small business, it's important to think about how you're going to generate a steady and reliable income from it. One of the best ways to do this is to use a subscription business model. Your customers pay you a fixed amount each week/month for the products or services you're offering them.
You want to make sure you're regulating demand and driving profitability – and subscriptions can do just that. If you can get a number of clients paying you regularly, you can quite easily earn a modest regular income.
With all of these business ideas you can be profitable from day one, however some will be easier to scale than others. Before deciding on which road you want to go down, it's worth considering what you want to achieve from your business. 
Do you want a small scale business, or do you have ideas of growing it into a large scale operation? Think about the answer and how you would apply that plan to your chosen business idea.
Sign up for full access
Navigating your way through what to do can be confusing – that's why we're building something pretty special to make your journey that bit easier.  Sign up now and receive regular updates… as well as early access when we launch!
What is the easiest small businesses to start?
Some businesses are more straightforward to start than others. Either they involve little or no equipment or premises, or you can use an existing platform or company to collaborate for the business venture. 
Often service model businesses are considered easier to start, where you sell a skill or expertise rather than a physical product. This obviously negates the need to invest in manufacturing or MVPs – which can increase costs and time to launch for new businesses.
Here are some businesses that tend to be easier to get going:
Personal trainer

Dog walker

Online seller (eBay, Amazon and the likes)

Delivery services

Painting and decorating

Yoga / fitness instructor
Lowest cost business ideas
There are some business ideas that will need very little financial outlay to get started. Usually the main cost will be either setting up a website, buying initial tools, or paying for some initial marketing activity. For any business spending needs to be controlled, and here's our advice to keep costs down.
Some common small business ideas that need little investment are:
Cleaning services

Dog walking

Mobile hair and beauty

Tutoring

Gardening

eBay business
Best small business ideas to start from home
With remote working on the up and a shift in attitudes towards a better work and home life balance, many people want to set up a business that they can run from their home. And there are a lot of businesses that you can remotely, without needing an office or dedicated workplace.
Some of the most popular business to start from home include:
Copywriting and editing

Web design

Online selling

Child minding

Pet sitting

Online tutoring
Founder story
"If you are looking to start a small business, don't limit your thinking. Yes, sure, you might start out dog walking or something – but what else could you do to make it a better experience, more cost-effective, etc.
It's these small businesses that can then often grow into ideas that are much more scalable.  When I first started my original idea was very small scale – offering fraud consultancy services but over time, I pivoted that to sell online security awareness training and that was a really scalable business that I could then eventually sell. Sometimes those bigger ideas can start off as something small."
– Eddie Whittingham, Founder
Read more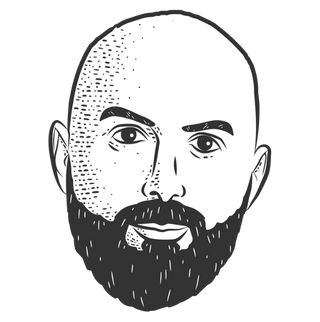 How to get started with your small business
1. Check you have everything in place
Starting a business takes planning and dedication, so here's a quick checklist of things you'll need to do to set up your small business:
Do your

market research

Create a

business plan

Plan

finances and funding

Register your business

Start trading
2. Be ready for a rollercoaster
Starting a business can be exhilarating and one of the greatest adventures you'll go on. Just be ready for the highs and lows. They're worth it, but it's good to know they're coming so that you're prepared to deal with them.
One of the best ways to be ready for the ride is to have a great support network around you. Check out our guide to support for startups.
3. Work with what you know (and love)
Start by looking at the industries that you know and/or love. Having a personal passion will give you an advantage of knowing and caring about the market you'll be launching your business into. 
Founders who work with a personal passion are naturally more curious and tend to have a deeper understanding of their audience. You're going to be spending a lot of time working on and in your business, so you need to make sure it's in an industry that genuinely excites or interests you.
4. Research the market
We can't stress enough how important it is to do your homework. The more you prepare, the more likely it is that you'll build a successful business. Research the market, your competitors, your future customers and get to grips with where your business fits into that landscape.
If you have an idea but there isn't a desire or strong enough market for it, then it could be a non-starter. To know this, you need to do the legwork with your research. If your findings suggest it's unlikely that your business would be successful, go back to the drawing board and start again.
Here are some tips on market research for your new business.
5. Evolve as you grow
Starting a business is one thing, but it's not a one step process. You and your business need to evolve over time, so keep researching as you grow. Markets change and trends shift, so it's crucial that you stay on the ball to steer your business in the right direction.
For more information, advice and tips head over to our hub of resources for starting a business.
Keep learning...
Check out our other articles for more tips, tricks and advice to help your startup succeed.
See all