When it comes to being a brilliant business innovator, you might be wondering how you can protect your work from being copied. Especially if you've invented something brand new, you don't want your exciting new creation being sold down on the market the next day for a tenner.
That's where patents, and other forms of intellectual property protection, come in. The type of business idea or invention you've come up with will affect the type of legal protection you'll need (and be able to get). 
If you're planning on applying for any kind of protection we recommend you seek legal advice first. These things can get pretty tricky (and expensive) so it's worth having a chat with a legal professional who specialises in IP and patents. They'll be able to help you navigate the paperwork and understand what's needed – or if a patent is even right for your business at all.
And, just a word of warning, this article isn't going to make you laugh out loud – it's a fairly dry subject, but we've broken it down as simple as humanely possible. Ready? OK, let's dive in.
What is a patent?
Not to be confused with a trademark! In simple terms a patent is type government-backed protection given to the creator of a new invention (something tangible) that stops others from making, using or selling the invention without prior permission – for a limited time.
The invention is effectively the property of the inventor and, just like most types of property, can be bought, sold, hired or rented. 
It's also worth noting that patents are specific to territories so, for example, UK patents only protect inventions in the UK. An inventor in the UK only has rights to stop others from making or importing the patented products in or into the UK. If you want to go global then you'll need to trot off to other countries to register your patent there too. 
Sign up for full access
Navigating your way through what to do can be confusing – that's why we're building something pretty special to make your journey that bit easier.  Sign up now and receive regular updates… as well as early access when we launch!
What can I patent?
There are certain criteria that a product must meet in order to be patentable. It must be:
New – This means the invention has never been made before anywhere in the world before the date of the patent application. 
Inventive – Your invention must involve some kind of inventive step when compared to anything in the market, it cannot simply be a modified version of an existing product.
Applicable to industry – There must be a use of the invention in some kind of industry, as an apparatus or device, a new material, or industrial process.
An invention is not patentable if it belongs to a number of excluded categories, which include, discoveries, works of art, scientific theories, mathematical methods and methods of treatment of the human or animal body by surgery or therapy.
How much does it cost in the UK?
To see the most up-to-date forms and fees in the UK check out HMRC's patent forms and fees.
How to patent a product
You can apply for a UK patent directly to the UK Intellectual Property Office. We would strongly recommend you seek some professional legal advice first. You don't necessarily need to pay them to apply on your behalf, but it's certainly worth getting a heads up on the process before you start. 
That said, there are chartered patent agents who are professionally qualified and experienced in dealing with the UK Intellectual Property Office (IPO) and the patent application procedure. In many cases they can be worth their weight in patents, so it's worth checking out your options.
Here's a brief overview of the process:
Make your UK patent application
This is made to the UK IPO and must contain:
Your name and address

Request for a patent

Description of your invention (ideally with drawings / plans)
Application received
The UK Intellectual Property Office will send you a receipt for your application detailing the filing date and your unique application reference number. Once you have this receipt you are free to make use of your invention without it affecting the chances of getting a patent.
It's worth noting that anything in the public domain before your official filing date can be used to show that your idea isn't new, and therefore would negate your application. For that reason, it's important to apply for your patent as soon as possible. 
Follow up patent claims and search request
You have 12 months from your filing date to file the following:
Claims that detail the type of protection your are applying for

A brief summary of the invention

A request for a search (this is subject to a fee)
Once they have these documents, the UK IPO will then search for any documents that might show similar inventions and issue you a report. This report will contain relevant information from books, scientific journals or other patents and is a good indication of whether you're likely to succeed at getting a patent for your invention.
Publication of patent application 
After 18 months from your filing date your patent application will be filed and will be public for anyone to access. At this stage you still don't have a patent and won't be able to sue anyone for using your invention yet. 
Detailed patent examination
You have six months from the patent publication to pay an additional fee and request a patent examination. This is when the UK IPO will carry out a detailed examination of your patent and may contact you with reasons why your invention is not suitable for patent.
If so, you can respond with a reply to convince them that your invention is worthy of a patent – which often involves a change of description or claims of your application. 
Patent granted
If the UK IPO is satisfied that your invention is successful then they will grant your patent. It will be published officially in the UK IPO's Official Journal and you'll be sent a certificate confirming your patent.  
Founder story
"OK, so this is an area I'll confess to have very little experience in (yet). I'm not going to pretend I've got some deep and meaningful insight here, because I don't as this wasn't something I needed to get involved in. Trademarks, sure – I can talk about those but not patents… so I'll shut up."
– Eddie Whittingham, Founder
Read more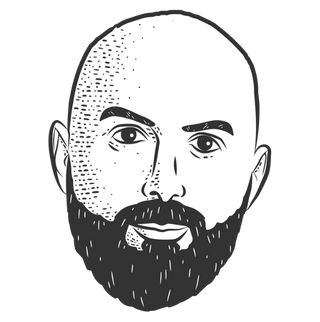 Alternatives to patents
Patents aren't the only type of IP protection. You may also want to look into copyrights, trademarks, design rights or even NDAs.
Trade marks

involve some elements of branding that distinguishes a product or service from competitors. They're most commonly used to protect brand names, logos and slogans.

Copyright

protects original expression primarily in the arts, be that literary, dramatic, musical or artistic works. That includes things like novels, plays, films, songs, paintings, photos and software.

Design law

protects the appearance of products and is often used for packaging and graphic symbols that are not covered by copyright.
If you're wondering which option might be best for your business IP, contact a local IP specialist for their advice and the most accurate information.
FAQS
How long does the patent process take?
The whole process for getting a patent granted in the UK is usually about four years from start to finish. However, if you have a fairly straightforward invention, you pay fees early and reply promptly you could potentially complete the process in 18 months – but that's not guaranteed.
How do I enforce my patent?
If you have a valid patent in the UK and you find out that your invention is being used without your permission then you can apply for an injunction. This allows you to stop them and claim compensation in the form of damages. To apply for an injunction you can go through the High Court, the Patents County Court or the UK Intellectual Property Office. 
Which countries are covered by my patent?
Patents are territory-specific, so patents granted by the UK Intellectual Property Office are only valid in the UK. If you want protection in other countries you will need to apply for patents in those countries. Unfortunately, there's no such thing as a global patent but you can check our multi-country protection with the European Patent Convention (EPC) or the Patent Cooperation Treaty (PCT).
Useful patent links 
https://www.innovate-design.co.uk/patent-advice/
https://www.gov.uk/patent-your-invention/decide-to-apply 
Keep learning...
Check out our other articles for more tips, tricks and advice to help your startup succeed.
See all