If you're in the process of inventing a new product, creating a prototype is one of the key early stages that you'll face. And it's an exciting one. You'll be seeing a version of your new creation for the first time – your invention idea becomes a reality.
Before you go rushing off to spend your cash on a fancy prototype design, it's important to understand whether a prototype is right for your business. And if so, how to go about creating one. In this article, we look at the benefits of building a prototype and how you go about turning your idea into a working creation.
A prototype can help test your ideas, improve your design, and develop your final version product
What is a prototype?
A prototype is a functioning example of a product. There are different types of prototype, from basic low fidelity designs to fully realised finished products. Whatever the format of the prototype, they have a shared goal in common – to help you test your ideas, improve your product design, and develop the final version ready for production.
Very often prototypes are used by inventors to showcase their ideas to investors, manufacturers or buyers to get them on board. Depending on the type of product you're creating, you may be able to build a basic prototype model yourself. For other products you'll need to team up with a manufacturer to build a fully functional prototype as close to the final design as possible.
Sign up for full access
Navigating your way through what to do can be confusing – that's why we're building something pretty special to make your journey that bit easier.  Sign up now and receive regular updates… as well as early access when we launch!
Do I need a prototype?
Before we tell you the great things about using a prototype, we want you to proceed with caution. Depending on the type of product you're planning to create, a prototype can be extremely useful, or it can be an expensive waste of time and money.
The key is knowing when and how to start the ball rolling with your prototype
If you're developing a physical product then it's very likely that you'll need (and want) to build a prototype at some stage before you reach final production. The key is knowing when and how to start the ball rolling with your prototype.
Building a prototype can be pricey. You may even have to create a number of prototypes along the way. For that reason, you want to make sure that you're in a strong position before you start building. 
Research is the name of the game. You want to be as confident as you possibly can be that your product idea is a good one. And, most importantly, that there's a market and appetite for what you want to create.
Here are a few tips to make sure you're ready to build a prototype:
Carry out lots of user research first.

Do your homework on the competition and your target market.

Conduct surveys with your target audience to test the water for demand for your product.

Organise interactive workshops with potential customers to explore your idea and get their feedback.

Listen to all user feedback and refine your product idea accordingly.

Prioritise design features and functionality based on user feedback.
Benefits of using a prototype
A prototype of your new product can be worth its weight in gold. And the process of building it can give you some brilliant insights and foresight, before you get to manufacturing your product for real. 
Some of the benefits we've found many inventors have enjoyed thanks to building and using their prototypes include:
It saves you money
A decent prototype allows you to get detailed feedback from key stakeholders based on a real life experience of your product. It will cost you a lot less than shelling out to manufacture the final product.
Building a prototype will challenge you to think of practical factors and refine your design when you encounter flaws
Your idea comes to life
You understand your idea, but sometimes it's hard to translate that into words. And some people will struggle to picture how 2D designs will work in the flesh. With a working prototype you don't have to worry about any of that, you can show them instead.
A chance to test in person
The theory of your product might sound perfect on paper, but building a working model is a whole different ball game. Building a prototype will challenge you to think of practical factors and allow you to refine your design when you encounter flaws (which are inevitable).
A part of this testing is the performance of different materials. You might have planned to work with metal, but in reality plastic might perform a lot better. These details can be figured out when you use prototypes.
Be taken more seriously
Having a working prototype in your hand shows you mean business. Investors, customers and colleagues will all sit up a little straighter and pay more attention if you're showing them a real life example of your product idea.
Founder story
"Getting your hands on that first prototype can be time consuming… and expensive. But, remember, it maybe doesn't need to be 100% perfect at this stage. So, whether you can build your prototype on the cheap or you maybe need to enlist the help of a product expert so you can order samples, keep budget front of mind – how much can you realistically spend on this to test your theory before jumping in too deep?"
– Eddie Whittingham, Founder
Read more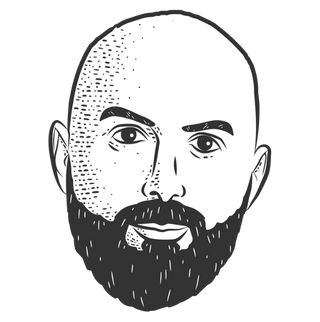 The building process
How do you start building your first prototype? Well, that depends on your product idea, budget and goals. For some inventors, creating a homemade prototype is enough to get them going. Though, whatever your situation, at some stage you're going to need to build a 'pre-production prototype' if you're planning to manufacture your product.
There's no fixed way to start building a prototype but, if you're going to work with a prototype manufacturer, here's the approach we'd suggest.
Research

– Carry out lots of thorough user and market research

Designs

– Create initial designs for your product idea

Discuss

– Speak to prototyping specialists for their professional advice and to discuss specific costs. You could also contact manufacturers to see if they offer a prototyping service.

Review

– With details of your options and costs for building your prototype, review your budget and make sure you're comfortable with the prototype plan.

Build

– Once you're happy, give the green light and let them build your prototype. 
Finding a prototype manufacturer
When you're looking for a company to build your prototype, it's important to choose wisely. Make sure they have lots of experience building similar products to yours. Check examples of their work and discuss details of what exactly is included in their quotes.
The cost of building a prototype can vary massively, so it's good to understand what your specific design will cost to build. Complexity of design, size, quantity, and functionality will all affect the price you pay.
Always shop around to get fair and competitive quotes. Don't just go for the first company you speak to. Research the options and choose the company you feel offers the best combination of value and quality of service.
If you're developing a particularly innovative new product you might be considering a patent. To find out more, check out our guide on how to patent a product.
Keep learning...
Check out our other articles for more tips, tricks and advice to help your startup succeed.
See all