All businesses start with an idea.
You may have a unique startup business idea, or you may have an idea that you can run your own business or replicate an existing business model successfully. All ideas can be great.
To turn a great business idea into a successful startup and then take your startup forward to become an established and revenue generating company will take careful planning, extreme motivation and often more work than most imagine. The reward for success, however, can be immense both on a financial and psychological level.
How do I get an idea for a startup?
Your perfect idea should match your skillset and be within your capabilities or the capability and perhaps even funding that you can achieve. In fact, the perfect business idea might be hiding within skills you already have. What do you excel at? What are your personality traits? Where do you have expert knowledge? What do you enjoy?
A business idea does not have to be a new idea. There could be an existing idea or business model that you could (legally) replicate and perhaps even do better. Could you become a virtual assistant? Create an online store? Develop a mobile application? Launch a restaurant?
At this stage you will either be investigating the viability of your own idea or looking for an existing business model that could work for you. Now is the time to brainstorm different ideas and then look more closely at ideas that resonate.
If you are trying to find a startup idea that will work for you, remember that some of the most successful businesses provide solutions to problems or deliver new ways of doing things. Google gives us access to swathes of information in mere seconds, Facebook gives us a new way of socialising and connecting with friends, Amazon makes shopping easy and so on. Then there are unique inventions, machines and components that are massively successful, or there are new service niches that we never knew we needed.
Unique ideas are often successful, or so indeed is adding a unique and desired aspect to an existing business model.
Key considerations summarised:
Brainstorm all your ideas
Then, brainstorm one or more ideas that resonate
Assess if an idea matches your skillset or capabilities
If your idea is not new, research if and how an existing business model is successful
Did you put a new slant on that old idea?
Researching your ideas
By this stage you should have been broadly considering whether your idea is viable. Do you have the right skill set, the right capabilities, equipment, premises or funding to achieve all this?
Now you need to take your idea and research exactly what would be needed to bring an idea to fruition. This is not only what YOU need to turn your idea into a business but importantly, what market is there for your idea. Who are your customers and competitors? Do you need suppliers? How will you reach your market and what will this entail?
Excellent research is critical for a successful business. Your research should be objective. Don't be tempted to ignore potential negative sides of your idea. Any problems should be identified early on, if they lead you to believe your idea isn't viable, it probably isn't and you should probably pursue a new one.
What should your research cover?
Your market and customers
The competition
Business sustainability
Exactly what investment and infrastructure is needed to create your idea
How you will reach your market successfully
Financial calculations and modelling
We'll cover researching your business idea in more detail later…
Sign up for full access
Navigating your way through what to do can be confusing – that's why we're building something pretty special to make your journey that bit easier.  Sign up now and receive regular updates… as well as early access when we launch!
Low cost startup ideas
If you are struggling for a unique idea or aspect to an existing business model don't give up on your search for entrepreneurship. There are some great business models that are super easy to replicate. Here are a few low cost startup ideas:
Create a website or an e-commerce store
Become an Amazon seller
Offer a service such as house cleaning or dog walking
Use a skill you have – can you become a freelance photographer, designer, consultant or beautician?
Read our post about starting a business with no money for more ideas.
Work from home business ideas
Working from home is entrepreneurship in itself, as well as pursuing unique ideas from the comfort of your own office there are a multitude of services that can be offered virtually and remotely and which often use skills gained in previous education and employment. Here are a few work from home business ideas:
Virtual Assistant
Social Media Marketer
Bookkeeper
Blogger/Product Reviewer
Gaming Streamer
Freelance Writer
Tutor
How to get financing for a startup
Though there are many low-cost startup ideas and work from home business models out there, your idea may be something different or something bigger entirely and you may need to fund your idea in order to get it off the startup blocks.
Your first path to funding a startup idea may be to invest your own money, either using savings or perhaps wages from full time employment while you get started. A friend or family member might also be interested in joining your new venture, though it's worth being careful here as family feuds are often caused by financial disputes.
If you have an excellent idea and a healthy business plan you might be able to source outside funding or investment for your business. Let's look at some of the options and later in our series of articles we'll cover these options and how to access them in more depth.
The Bank
The most traditional method of funding a new business or startup is a business bank loan and it's still a popular option today that's pursued by first contacting your local bank.
Crowdfunding
One of the most modern ways to fund a business idea and a great option if you have a unique idea and are looking to begin reaching your consumers and gaining their interest from the outset.  You'll still need a business plan to create a crowdfunding campaign, and you'll need to mix this with a great marketing plan from the off. Indiegogo and Kickstarter are two of the most popular crowdfunding sites – visit them and checkout how your startup peers are raising money.
Angel Investors
Professional investors or investing groups are often looking to gain equity in a promising startup early in its creation. They'll offer cash and perhaps even mentorship and support in return for ownership of part of your business.
Venture Capital
Venture capital comes from professional investors as well as investment banks and other financial institutions. Commitment from venture capital investors is mostly about the numbers and the potential return and less likely to include mentorship and a hands-on approach to your business but this could happen too. Venture capital deals will also likely involve you giving away equity in your business.
Founder story
"Business ideas sometimes come naturally, sometime they'll be a pivot from something else you're doing – don't obsess on getting your idea perfect straight away. If it's your first ever business, it's highly likely your future offering will be the same as what you set out doing on day one.
And remember, ideas don't have to be revolutionary – sometimes doing exactly what someone else is doing, but better, is enough to have a great business."
– Eddie Whittingham, Founder
Read more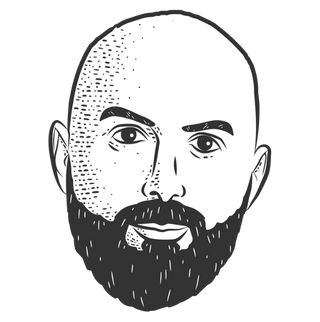 Keep learning...
Check out our other articles for more tips, tricks and advice to help your startup succeed.
See all