Many business coaches will claim that hiring them is the best thing you can do as the Founder of a startup. Of course they do, they want to get hired. But then, according to the 2020 ICF Global Coaching Study, 99% of companies and individuals who hired a coach said they were "satisfied or very satisfied" – with 96% stating they'd repeat the process.
With stats like that to back them up, it sounds like a no-brainer. But hold on. Before you go booking the first business coach you can find, you need to understand if a coach is the right option for you.
Launching a startup is a time when you need a lot of support, insight and a bountiful supply of business know-how. It's tempting to see a business coach as the answer to all your problems. However, it's not all sunshine and soaring profits.
Before you go booking the first business coach you can find, you need to understand if it's the right option for you.
In this post we'll talk you through what business coaches do, the pros and cons of hiring one, how to choose the right coach, and how else you can get support for your startup.
What do business coaches do?
One of the key roles of a business coach is to help you work on your business, rather than in your business. Taking a step back can work miracles for your startup's success, and a coach is there to help give you that perspective.
As well as focusing on your business vision, a business coach can help identify your personal and professional blind spots. This is often crucial for getting you and your business where you need to be.
One of the key roles of a business coach is to help you work on, rather than in, your business.
One thing to make clear is that a business coach is not there to do the work for you. Or give you all the answers. They will help guide you in the right (or heaven forbid, wrong!) direction, motivate you when times get tough and keep you accountable for your decisions. But you'll still be doing most of the grafting.
Some of the common areas that business coaches can help with include:
Setting business goals and priorities
Focusing on the right business strategy
Building actionable plans
Keeping you accountable
Identifying blockers and guiding you to solutions
Offering support and encouragement
Sign up for full access
Navigating your way through what to do can be confusing – that's why we're building something pretty special to make your journey that bit easier.  Sign up now and receive regular updates… as well as early access when we launch!
Pros and cons of using a business coach
As an entrepreneur working hard to build a new business, it's inevitable that you're going to get caught up with the day-to-day running of your business. As the one holding everything together, you need help. So, is a business coach the answer to your problems?
Pros
A coach will keep you focused and on track.
They will change your perspective and remind you of the bigger picture.
You'll be held accountable for your business decisions.
Effective coaches are a perfect sounding board for brainstorming and ideation.
A business coach will help you look to the future and identify new opportunities that you might not see
If you pick the right coach, they'll become your business bff and motivate you through the challenges of startup life.
Cons
Successful business coaches can be expensive.
Many coaches profess to be experts but in reality have had limited professional success.
Industry experience can be crucial so generalist business coaches may overlook nuances of your industry.
A business coach with a strong personality could cause a clash and potentially add unnecessary stress or conflict to the running of your business.
How to find the right business coach
Here are some of our tips to finding the right business coach for you and your business. We've also gone into more detail in our guide to choosing the right business coach for your startup. (Link to other article)
Know what you want to achieve. By being clear on where you want your business to go, you can then ask potential business coaches how they can help you get there.
2. Understand why you're looking for a coach. Knowing what value you're expecting them to add makes it easier to see which coaches have those skill sets.
3. Don't get star-struck by big names in business. Chances are you'll benefit from more modest experts who have recent experience that's more relevant to where you are right now.
4. Try before you buy. Yes, that rule can apply to business coaches. Ask for a free or limited trial period to experience their work first-hand before committing to a longer partnership.
5. Be honest and ask a lot of questions. It's the best way to develop an open dialogue from the beginning. It takes an in-depth two-way conversation to find the right fit.
6. Go with your gut. It's there to help us and chemistry is everything when it comes to working closely with a coach. If it feels right, go with it. If it doesn't, move on.
Founder story
"When it comes to business coaches and mentors, just be careful. I naively thought they were the answer to all my prayers when I was starting out but there are a lot of charlatans out there. And, even some of the genuine ones just aren't that good! I had a mentor that operated in the same sector as me and had done really well in their field – they'd helped grow a business to a huge size which was great… but they had absolutely no idea what a startup was really like, as the business they'd worked in was already established when they joined it and had crazy amounts of investment.
It wasn't necessarily that he was a bad mentor for someone, but he was a bad mentor for me – as he just didn't appreciate the intricacies of starting a startup.
Oh… and he also wanted me to pay him a ridiculous amount of money AND take a chunk of equity – so I told him, politely, where to go.  There is definite value in paying people who have been there and done it – and sometimes giving them equity, but be wary of people who are being greedy or promising the earth".
– Eddie Whittingham, Founder
Read more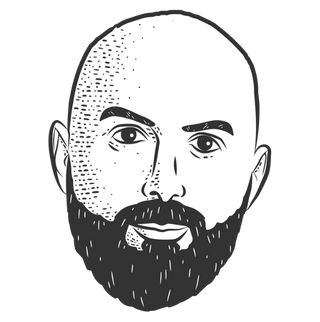 Other support for startups
If you're not sure a business coach is for you, or you don't have the budget right now, there's still help at hand. Business coaching isn't the only way to get help and support for your startup.
Below we've listed some other valuable tools and resources that you might find very useful.
Read business books
There are some really great books out there written by business gurus and successful entrepreneurs. You can learn a lot from their stories and many will challenge assumptions and give you news ways of looking at things.
Join networking groups
Networking is one of the best ways to get support, find like-minded people and also get your business name out there.
Here's a great list of networks and networking groups in the UK.
Use startup platforms
Slight shameless plug alert! We'd be silly if we didn't recommend platforms like ourselves here at GoFounder.com. We're here to give you straight-talking advice, tips and insider known-how to help you make your startup the most successful it can be.
We're currently working on an exciting range of new features and services to offer soon.
Keep learning...
Check out our other articles for more tips, tricks and advice to help your startup succeed.
See all