Starting your own business can be an exciting and empowering venture but, at times, it can also be lonely. For some this can be an overwhelming feeling, so it's important to have as much support around you as possible to help you achieve your goals and enjoy the ride. 
That support can come in many forms – financial, professional, emotional, technical. If you want to really make the most of the startup experience, we recommend investing time in developing a strong support network around you. That way you have the confidence and comfort of knowing you're not going it alone.
Creating a support network for your new business can be extremely enriching and hugely beneficial on both a personal and professional level. Having people to ask for advice, or even just a friendly chat when you're feeling low, can make the world of difference to your outlook and achievements.
In this guide we'll be discussing the types of professional and emotional support you can get for launching your startup. If you want to know more about financial support check out our guide to funding your startup.
Friends and family
Reaching out to your family and loved ones is a great first step to building your support network. Although they may not be experts in your business industry, your friends and family can offer valuable emotional support, an ear to listen, a sounding board for your ideas, and make you a cuppa or two along the way.
When involving your nearest and dearest in your business venture, it's important to explain to them what you're trying to achieve and why. Also, tell them why the project is so important to you so they can understand and appreciate what they're helping you to accomplish.
If anyone in your personal network has experience you think could be useful, create an informal advice group and meet with them regularly for them to give you feedback and ideas for your business. They may even be able to help you on a more practical level, or introduce you to their networks.
But remember, first and foremost they are your friends and family. Show them how much you appreciate their support, and check in regularly on a non-business related basis to maintain healthy relationships with them.
Sign up for full access
Navigating your way through what to do can be confusing – that's why we're building something pretty special to make your journey that bit easier.  Sign up now and receive regular updates… as well as early access when we launch!
Join a business group
When you're starting a business, being in the company of like minded individuals can be extremely motivating. As you're busy dealing with the challenges of a startup and juggling responsibilities, it's reassuring to speak with people in the same boat.
Other entrepreneurs can be excellent sources of advice, give you tips from their experiences, and offer precious words of encouragement when you most need them. And you may even find that you can help others at the same time. 
There are business support groups and organisations throughout the UK and beyond. That's what GoFounder is all about and one of the main reasons we started. But, you can also check out your local area to see which ones are available close to you. It's also useful to see if there are any support groups specific to your industry in your area.
To get you started, why not think about joining GoFounder? We're a supportive community of likeminded Founders looking to start, grow and scale our businesses… without the BS.  But of course, there are some other organisations that offer great business support and networking options:
Start networking
Similar to joining a business group, networking at business events and industry functions will put you among peers who are often in the same situation as you. You'll often find an array of business professionals, from entrepreneur newbies to established business moguls. 
The joy of networking is that you get to enjoy a drink and some nibbles while you chat with like minded folks. If you're rolling your eyes at the idea of getting out there and networking, we get it. The idea of idle chit chat with strangers doesn't rock many people's worlds. But the reality can be quite different.
Networking remains one of the best ways for you to meet people who can help and support your business. It's not just about meeting other entrepreneurs, you can also meet investors, partners, suppliers and even customers by networking.
Some quick top tips for networking:
Research who's on the invite list

Make sure you circulate (don't get stuck chatting to one person all night)

Follow up any interesting conversations with an email the following day
Founder story
"When it comes to business coaches and mentors, just be careful. I naively thought they were the answer to all my prayers when I was starting out but there are a lot of charlatans out there. And, even some of the genuine ones just aren't that good! I had a mentor that operated in the same sector as me and had done really well in their field – they'd helped grow a business to a huge size which was great… but they had absolutely no idea what a startup was really like, as the business they'd worked in was already established when they joined it and had crazy amounts of investment.
It wasn't necessarily that he was a bad mentor for someone, but he was a bad mentor for me – as he just didn't appreciate the intricacies of starting a startup.
Oh… and he also wanted me to pay him a ridiculous amount of money AND take a chunk of equity – so I told him, politely, where to go.  There is definite value in paying people who have been there and done it – and sometimes giving them equity, but be wary of people who are being greedy or promising the earth".
– Eddie Whittingham, Founder
Read more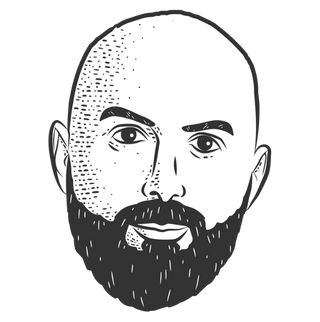 Team up with a business mentor
At GoFounder, we hate the term "business mentor". It's often a bad thing – paying someone a lot of money for advice when they've never sat where you are. So, you need to ask yourself if a business mentor is for you? But, if you get a good one, you can find a business mentor is someone experienced in your field, who you consider a trusted advisor that can guide you on the journey of starting your business. They help keep you focused, encourage you when times get tough, and act as a sounding board for your ideas.
Some of the most successful business people in the world have had mentors at some stage of their career. The likes of Richard Branson, Bill Gates and Mark Zuckerberg have all credited their success partly due to the support of their business mentors.
Choosing a business mentor is an important process, and shouldn't be taken lightly. You want to find an experienced professional in your industry or local area – someone who's actually sat where you are. An individual you admire and who you think could bring value to your business. Reach out to them, explain your business idea and see if they'd be up for offering advice.
Successful business professionals don't have a lot of spare time, so don't be too demanding. It's more than likely they won't be able to commit to being a long-term mentor, but having conversations every now and then should be achievable – and still very valuable. From there it may grow into a fully fledged mentoring role for them. But don't demand that at the beginning. 
If you don't know any mentors yourself, you can use reach out to people on the GoFounder platform to help you.
Choose company wisely
The people you surround yourself with have the greatest impact on your life, both personally and professionally. Step back and think about the people you spend the most time with. Are they positive, enthusiastic and supportive people? If not, then consider who in your life is like that.
We don't mean you ignore anyone who has constructive criticism for your business. Being surrounded by 'yes people' can also be damaging. But, if you find people around you are constantly dismissing you or unnecessarily criticising your business ideas, then kepe them at a distance.
At a time when you need to feel motivated and supported, you want the energy around you to do just that. Make a conscious decision to spend more time with positive people in your life, and less time with negative nancies.
Keep learning...
Check out our other articles for more tips, tricks and advice to help your startup succeed.
See all