Launching a startup can be tough. Fact. And often lonely. But when the time comes to start building your team, that's when things get really exciting (and a little scary!). 
Successful entrepreneurs don't reach their goals by going it alone. They bring together the best candidates to form a team who collaborate, share passion and complement each other's skill sets.
Hiring team members is an important decision. And an even more important process. But you're not alone. We're here to help you navigate the path on your way to building a stellar team for your startup. 
From spotting the signs that you might be ready to start hiring, to knowing where to find the best candidates, we take a look at what you need to focus on to hire a team built for success.
When should I start building my startup team?
The right time for building a team is different for every business. There's no hard and fast rule that will tell you a date for when you should start recruiting. But there are clear signs that will indicate you could be ready to start building your startup team.
It could be time to start hiring if:
You've started turning down work from new (or existing) customers

The quality of your products or services is suffering

You're behind on your daily paperwork and bookkeeping

You need someone with a specific skill set

Your business isn't growing

There's more than enough work for the additional team member(s)
Sign up for full access
Navigating your way through what to do can be confusing – that's why we're building something pretty special to make your journey that bit easier.  Sign up now and receive regular updates… as well as early access when we launch!
What qualities should I look for in my team?
There is something special about working for a startup. It's not like an established company or large corporation. Each member of a startup team has a huge impact on the growth and success of the business. 
There are a number of qualities that we've found many employees in successful startups share. When hiring for your team, look out for candidates who:
✓  Have passion and drive
✓  Are proactive and can work independently
✓  Think outside the box
✓  Love rolling their sleeves up and getting stuck in
✓  Genuinely enjoy collaborating with other
✓  Know how to give and receive feedback well 
What makes a successful startup team?
That is a very good question. And it depends what "success" looks like in your world. But here's what we see as a successful startup team…
Team members take time to understand and support each other. 

Individuals bring passion and enthusiasm to work every day. 

The group collectively celebrates failure as an opportunity to learn. 

Each person possesses a skill set that complements the others.

Everyone on the team shares a common goal 
What core team does a startup need?
As with many aspects of startup life, each business is different. That said, there are some core roles that we think you should prioritise when building your startup team. Those positions are:
Operations lead

Sales hotshot

Marketing guru

Product manager

Talented wordsmith
To find out more, check out our guide to the first roles to hire for your startup.
Founder story
"Knowing when to hire is tough – it's a balance of hoping you've got enough work coming in as well as the time it'll take to get that person up to speed with the way you want them to work. Rest assured though, the only way to really grow your business is to hire. What you want to do is make sure you hire the right people. I hired someone who turned out to be a bad fit and it was a complete nightmare – from the wasted time and resource to getting them on board, the obvious salary, the work needed to (legally) get them out of the business… and the disruption!".
– Eddie Whittingham, Founder
Read more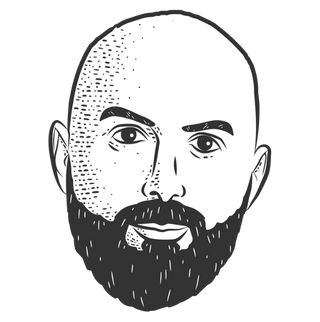 What does a lean startup team structure look like?
According to Eric Ries, author of The Lean Startup, the best approach for startups is to "Think big. Start small. Scale fast". And that applies to building your team.
You want to hire for growth but not over-expand your team and cause more issues than you solve. That involves carefully justifying every new hire you make. And thinking about the team holistically to consider how team members fit together. 
To help you out, here are some principles that are useful to keep in mind when looking to build your startup team…
Start small – Not only do smaller groups bond faster and maintain better communication, but they're also more dynamic. Having fewer decision-makers or influencers means decisions can get made faster and each individual has greater accountability. 
Doing beats delegating – You want people on your team who get stuck in, not layers of management and delegation. Whatever the role is you're hiring for, make sure the person you pick for the job has a proactive, hands-on attitude.
Cross-functional kings and queens – One of the hallmarks of a lean team is a diversity of skill sets and cross-functionality. By having team members who can work across departments, you avoid silos. And silos can be bad. Instead you want varied perspectives and the ability for the rest of the team to pick up work when another member is off work or unavailable.
Observations rule – Launching a startup is a major learning opportunity and you'll spend a lot of time in uncharted waters. Make sure you keep observing new encounters and question assumptions you have. This will keep you in constant learning mode and allow you to make key changes to the business when needed.
How can I make my startup a great place to work ?
The fact that you're asking this question is a brilliant sign. It means you care about your startup as more than just a business. Hiring a great team is one thing, but creating a motivating and inspiring place to work is a whole different kettle of fish. 
It takes constant dedication and effort to first build an awesome workplace, then to maintain it. And you also need an awareness to recognise when it's time to evolve and change things so that it remains a happy and successful place to work. 
Here are some of our top tips for creating a stellar workplace:
Hire passionate people

Lead by example

Create a safe, supportive space

Encourage constant communication

Pay a fair wage
For more information about these and other ways to motivate your team, check out our 10 tips to keep your startup employees motivated.
Keep learning...
Check out our other articles for more tips, tricks and advice to help your startup succeed.
See all