The thrill and excitement of launching your new business can be intoxicating. The adrenalin of all the things you want and need to get done is constantly running through your veins. Deep sleep becomes a thing of the past, and you spend your days completely engulfed in your business.
Stop. Right. Now. You're on a course to self-destruction. We've seen so many founders mistake enthusiasm and drive for manic obsession and lack of boundaries. And the result? Major burnout. And trust us when we say you do not want to know what burnout feels like. 
It's not just a case of feeling a little tired and grumpy. It's a full-on, whole mind and body shutdown. You won't know up from down, left from right. And you'll be useless for your business in that state.
Sound scary? Great, you get the picture. Now we want to help you avoid that ever being part of your story. So, listen up and take note of the ways you can avoid burnout and concentrate on being a kick-ass founder with a well-balanced approach to life instead.
1. Plan your day
Sounds pretty simple. And it is. We're not reinventing any wheels here. It's merely about being aware of what you need to do on any given day and planning time to get sh*t done. It's up to you how you do it. We're fans of a retro paper and pen to-do list. You might prefer using notes on your iPhone or adding tasks to your calendar. 
Whatever floats your boat. Just keep it up so it becomes a daily ritual of planning what you need to do and when. To get you started, we've put together our top tips for being a time management champ.
Sign up for full access
Navigating your way through what to do can be confusing – that's why we're building something pretty special to make your journey that bit easier.  Sign up now and receive regular updates… as well as early access when we launch!
2. Look after your mind and body
You are the centre of this whole wonderful operation you've got going on, so we need to make sure you're in good working order. That means taking care of your brain and body so you can be the best superstar founder you can be. 
It might be tempting to have a beer or three to unwind at the end of the day, or reach for the slab of chocolate as a reward for your hard work. And we understand that the last thing you might want to do is go for a run, or hit the gym. But being on top of these things will help you achieve even more with your work.
Some top tips of things to do and what to avoid:
Make sure your nosh has nutrients.

Remember those ads with ripped gym bunnies jabbering on about "food is fuel"? Well you need to steal a bit of their mentality. Food fuels your body and your brain, so try and eat those foods you know are good for you – fresh fruit, vegetables, grains and foods low in sugar and salt.

Prioritise good sleep.

We're not talking about siestas on the sofa or power napping. Getting a good night's sleep of at least 7 hours has been proven to boost productivity, reduce stress, and even help improve metabolic rate. With all the hats you're having to wear as a founder, you can't afford to not sleep well.

Exercise, even when you don't want to.

Often the first thing to go out the window for a busy founder is regular exercise. It becomes that thing you can do another time. Instead of looking at it like a chore you don't have time for, think of it as a way to recharge your mind and build up energy in your system to tackle all the sh*t you need to get done. Because that's exactly what it does. Now go dig out those trainers.

Limit your toxin intake.

Whether it's coffee, alcohol or recreational drugs (no judgement), you need to be careful you're not using them as a crutch. The odd glass of wine isn't a problem, it's when numerous bottles start chinking in the bin that it's an issue.
3. Make room for meditation
Meditation is something that we used to find difficult to promote, because we just didn't do it. It was always there at the back of our minds. It took a while for it to become a reality of our everyday lives. And boy were we stupid to delay it. Meditation is f*#king awesome.
Imagine someone offering you the key to feeling calm and in control. And with that you get a free side order of clarity. And on top of all that, you get to just sit down for a while and not do anything else. That's meditation.
At a time in your life when you're going to be most under pressure, have the longest list of tasks to do and feel pulled in so many different ways, you need meditation. It's an incredible way to drown out all the noise and remind you that you've got this. You're in control and it's all gonna work out fine.
And the best thing is it's free. You can do it whenever, wherever. And the more you do it, the more benefits you feel from it. It's a no-brainer. So, what the jiminy are you waiting for? Start downloading those meditation podcasts today.
4. Listen out for signs of stress
As a founder of a fledgling business, it's not only important to look after your body, eat well and exercise regularly. It's also important to listen to your body when it's giving you some valuable hints. When you notice your anxiety levels creeping up, or you're casually grinding your teeth while staring into space. Those are signs you need to take a breather and recalibrate.
Your body is the most incredibly complex and brilliantly designed piece of equipment you're ever going to use, so start reading the manual. Pay attention to the times when you feel most overwhelmed. Notice the triggers that set off your moments of panic. Then address them.
Whether it's taking a moment to meditate and find your zen. Or sitting down and writing a to-do list of priorities. Use the signs that your body is giving you to slow down and take control of those situations. You'll be amazed at how quickly you can turn panic into productivity when you listen to your body and work with it, not against it.
Founder story
"I'd consider myself to be a pretty mentally robust kind of a guy but I was definitely guilty of overworking to the point of burnout. I spent so much time focusing on building a business, I sacrificed a lot of my personal time – the gym, seeing friends, the socials etc. Don't be that guy (or girl!) – it isn't worth it!"
– Eddie Whittingham, Founder
Read more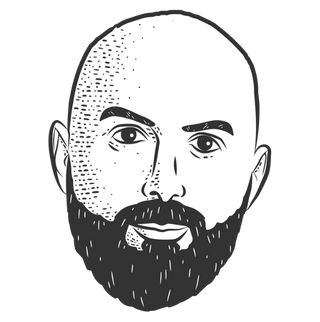 5. Keep having fun
Fun is the greatest medicine on this planet. Just because you're launching a new business and have a lot to do, that doesn't mean you can't and shouldn't have a great time along the way. After all, life is hella short and you don't want to spend huge chunks of it solely focused on a business.
Make time for the things in life you love doing. Meet up with friends, go for a bike ride, read a book, watch your favourite movie, play a game with your kids. Whatever it is, fun should be a daily to-do. Do not let your business take up every waking moment of your day. You will regret it. 
As part of your fun planning, remember to include your friends and family. The loner vibe isn't in this season, or any season for that matter. Not only will loved ones love spending time with you, they'll help keep your feet on the ground and remind you who you are. Because it's easy to get lost when you devote yourself to a new business venture – and keeping sight of the horizon is invaluable.
6. Even heroes ask for help
Asking for help was another eureka moment for us, a bit like finding meditation. When you realise that saying you need help doesn't only release a lot of pressure you'd built up in your mind, it also often gets you help. Crazy, right?!
Help might be reaching out to friends and family. Or hiring an assistant. Or bouncing ideas of your co-founder. However you do it, the result is the same. It will alleviate stress and remind you that you're not in this alone. There are people around you who can and will help you achieve your goals. Or at the very least make you a hot cuppa on a cold Tuesday morning.
If you need help dealing with the stress and struggles of launching your new business, or you'd like more tips on how to deal with startup life, check out the rest of our GoFounder Library. We've got a whole heap of expert guides, tips and tricks for you.
Keep learning...
Check out our other articles for more tips, tricks and advice to help your startup succeed.
See all