So, you've decided that a business coach seems like a good option for you. Great stuff. Now it's time to find the right one. And that's the tricky part. But don't worry, you have us here to help.
One thing to consider is do you even need a business coach? Founder of GoFounder, Eddie Whittingham, entertained the idea of working with a few different business coaches in the early stages of his business but found many just weren't a good fit.
Don't automatically assume you need a business coach. In my early days, I was approached by quite a few who wanted to charge me the earth for advice on how I should grown my own business… despite the fact they'd never started or ran their own!
There are thousands of business coaches out there. Some of them are amazing, others not so much. So, if you are considering a coach, we're here to help you find the perfect coach for you, avoiding the duds and the cowboys.
1. Have clear goals
Business coaching can be a brilliant way to boost your business performance and achieve your goals faster. But coaches aren't there to provide the vision. You need to be very clear on where you want your business to go, and who you're targeting.
What goals do you want to achieve? Where do you see the business in 3, 6 or 12 months? Once you know the answers to these questions you can use them to discuss plans with potential business coaches.
2. Be clear on why you need a coach
What is stopping you achieving results yourself? Where do you see a coach adding value? You could need them to keep you accountable for key business decisions. Or provide support to keep your confidence up through challenging times ahead.
It's important to know what you want from your business coach before you start looking for one.
Whatever the reason, or reasons, it's important to know what you want from your business coach before you start looking for one.
Sign up for full access
Navigating your way through what to do can be confusing – that's why we're building something pretty special to make your journey that bit easier.  Sign up now and receive regular updates… as well as early access when we launch!
3. Keep focused on the now
It's extremely tempting to want a business super guru. One of your idols who's an industry legend with a huge following. But that's probably not what your startup needs at this point in time.
You need a business coach who's in touch with the needs and challenges of your business.
You need a business coach who's in touch with the needs and challenges of your business right now. Someone who's been on the journey that you're on. An expert who's lived it themselves recently enough to still remember what it was like and offer the best, relevant support.
4. Ask for a trial
This is one of the most important steps in choosing the right business coach. Before you sign up to a year's worth of coaching, or a full course of support, ask to have a trial period working together.
Before you sign up, ask to have a trial period working together. If they say no, think twice.
A test run will show you how they operate, their working style, and the methodologies they use and refer to. Trials also allow you to try out a few different coaches. Choose the one that resonates most with your ideals and offers what you need.
5. Have honest, open conversations
Once you have a shortlist of coaches, it's time to get to know them – and let them get to know you. Be transparent about what you're looking for and find out what they can bring to the table. The more honest and open you can be with them, the better.
Ask a lot of questions. Like what business model they use, or how they like to work best. Are they a solo coach, or do they work with a team? The bottom line is you need to be confident you're hiring a coach that's up for the challenge and fits with your working style.
Founder story
"When it comes to business coaches and mentors, just be careful. I naively thought they were the answer to all my prayers when I was starting out but there are a lot of charlatans out there. And, even some of the genuine ones just aren't that good! I had a mentor that operated in the same sector as me and had done really well in their field – they'd helped grow a business to a huge size which was great… but they had absolutely no idea what a startup was really like, as the business they'd worked in was already established when they joined it and had crazy amounts of investment.
It wasn't necessarily that he was a bad mentor for someone, but he was a bad mentor for me – as he just didn't appreciate the intricacies of starting a startup.
Oh… and he also wanted me to pay him a ridiculous amount of money AND take a chunk of equity – so I told him, politely, where to go.  There is definite value in paying people who have been there and done it – and sometimes giving them equity, but be wary of people who are being greedy or promising the earth".
– Eddie Whittingham, Founder
Read more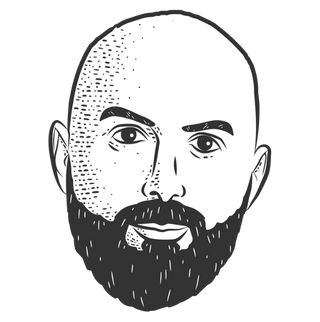 6. Take recommendations (with a pinch of salt)
Asking your network for recommendations can be a good way to add to your shortlist of potential business coaches. But, given the unique nature of each startup and entrepreneur, we still recommend going through all the steps in this article when considering them.
A specific business coach might have worked wonders for your ex-colleague's startup, but their working style might not fit with yours. A recommendation is a positive start, but it shouldn't replace your own research and vetting process.
7. Go with your gut
A business coach is a bit like a therapist. You need to feel comfortable with them. In fact, you want to feel excited to be working with them. And one of the best indicators for this is your gut instinct.
If you feel energised when you speak with your coach, you're on to a winner.
If you feel energised when you speak with your coach and are buzzing each time you leave your meetings, you're on to a winner. On the other hand, if you feel intimidated, overwhelmed or indifferent when you interact with them, run for the hills!
At the end of the day, this is your business. Listen to your gut and make a decision that feels right for you. Start with a coffee together and take it from there.
Keep learning...
Check out our other articles for more tips, tricks and advice to help your startup succeed.
See all