There are 24 hours in a day. Fact. When we talk about time management, we're actually talking about managing how well you focus and prioritise during your waking hours. And, in this day and age, there are a whole heap of distractions trying to cock up our productivity. So it's handy to have some tricks in your pocket to keep you on track.
One of the most radically effective ways to help you focus is writing a short daily to-do list
We've put together our favourite time management tips, all of which we use ourselves to plan and prioritise our way through the day. And they work. For us. But that doesn't mean they'll all work for you. We hope they do but, if not, go have a search for "time management tips" on Google and see what comes up. There are a lot of guides, tips and tricks to help you manage your time better and it's about finding the methods that work for you.
1. The power of a to-do list
One of the simplest but most radically effective ways to help you focus on the tasks that matter is writing a short daily to-do list. We often do it the evening before, so you're not distracted or influenced by early morning emails. Don't write out everything you have to do, instead focus on the absolute priorities for that day. 
Having a huge list of tasks to complete can be overwhelming, and stop you tackling any of them – it's called the 'f*#k it syndrome'. Try and keep your daily list to 5-6 tasks. That's less than one per hour for an average working day..
Getting quick tasks out the way shortens your to-do list and gives you a sense of achievement
It's also good to have a 'car park' to-do list. That list can include all the other to-do items that you need to get round to, but don't need to be done in the next 24 hours. That gives you the peace of mind that they're not forgotten about, but you don't need to tackle them today. Then you can gradually move car park items into your daily to-do lists.
We could suggest some cool new to-do list apps to use, but we prefer a good ol'-fashioned pen and paper. Some things you just don't need an app for.
2. Start small then prioritise
At any one time you'll most likely have a number of small, medium and large tasks to get done. Getting the quick tasks out the way not only shortens your to-do list, but it gives you a sense of achievement. Winning at life. Tick, tick, tick. Done. Now you're ready and revved up for the bigger jobs. 
Once you've got the tiddlies out the way, set your sights on the most pressing tasks next. Don't be tempted to go for the fun tasks, let them be a reward for getting the sh*tty but urgent work done first. The fun tasks then feel even more of a hoot because they're not just a distraction from the crap you were avoiding.
Sign up for full access
Navigating your way through what to do can be confusing – that's why we're building something pretty special to make your journey that bit easier.  Sign up now and receive regular updates… as well as early access when we launch!
3. Kick distractions to the kerb
This is the silent killer for productivity. You're all set to smash it out of the park then ping, an email notification. Ping, ping. Whatsapp blowing up. Suddenly your mind has moved to chatting to your pals, or scrolling your inbox. Stop it right there.
Turn off notifications. Put your phone on silent or, even better, airplane mode. Shut down any apps or programs you're not using on your computer. And, if you're somewhere with people around you, put headphones on to block out the hustle and bustle and voices. Now you're back in the zone. Phew. That was close. Good job. Now back to that to-do list.
4. It's time to block your time
Another simple way to focus your attention is to book time out in your calendar for specific tasks. Set realistic slots for yourself and stick to them. And do this at the start of every day, so you know you've allocated the time for the tasks that need doing. 
If you have a mammoth project you need to start, break it down into smaller manageable tasks
But be sensible. Give yourself gaps in between for some downtime. Coffee breaks are encouraged, in fact. Taking regular breaks throughout the day helps boost concentration and energy levels. It also promotes greater efficiency and creativity, and gives you a chance to clear your mind and refocus. Win, win, win.
Also, add some contingency for last minute tasks that crop up that you might need to deal with urgently. But then get back to the time blocks. Working in this way stops a single task taking over your entire day and will stop you trying to multitask. You can thank us later.
Founder story
"I used to scoff a bit at the idea that time management was a skill you needed to hone and craft. It wasn't until I started reading up on the area that I actually started trying to implement a few of the things in this article. Honestly, it's helped me be so much more productive than I was, especially when I'm trying to juggle lots of other commitments. If you're sceptical, just give it a shot – you won't regret it."
– Eddie Whittingham, Founder
Read more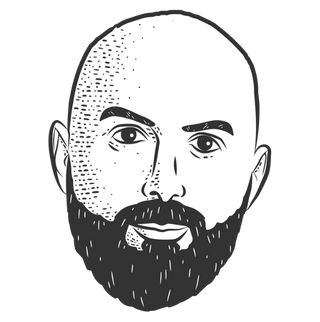 5. Break it down to bitesize
Got a new big project you need to start? Don't know where to begin? Yeah, we've been there. Big tasks can be overwhelming. If you have a mammoth project you need to start, break it down into smaller manageable tasks. Then tackle each element one by one. 
The progress might feel small to start with, but it soon adds up. And once you've built up the momentum that big task doesn't feel so scary. Your sense of achievement will be soaring in no time. 
Marie Kondo knows what she's talking about
6. A tidy desk is a productive desk
You might not realise it, but having a crowded, messy workspace is a constant distraction for your brain. It can add to any feelings of being overwhelmed when you have a lot to get done. Take a minute to clear things up, throw away old papers lying around, and put unwanted pens away.
By creating a clean and tidy desk, your mind can focus on being focused. And top tip, that principle also applies to the rest of your home too – Marie Kondo knows what she's talking about.
Like we've said before, managing your time well looks different for everyone. Try out the tips above, and hopefully they'll work for you. If none of them are floating your boat, look for other ways to organise your time. But make sure you do. After all, your time is precious and you deserve to make the most of it.
Keep learning...
Check out our other articles for more tips, tricks and advice to help your startup succeed.
See all