Money makes the world go round, so they say. And it's certainly true for launching a business. A small business typically tends to need less capital than a growth-hungry startup, but setup costs can still add up and you'll need a healthy business bank balance to get you going. 
In this article we look at the funding options for small businesses to help you decide which one might be right for you and your business. 
What's the difference between startup funding and small business funding?
For launch, there are many funding sources that can work for both startups and small businesses. The likes of personal funding, business loans and local grants can all be used by both types of business to get started. 
The main difference comes post-launch, when startups have access to additional funding such as business angel investors and venture capitalists. Small businesses are slightly more limited as they're not built for growth so are less attractive to professional investors looking for big returns on their money.
Sign up for full access
Navigating your way through what to do can be confusing – that's why we're building something pretty special to make your journey that bit easier.  Sign up now and receive regular updates… as well as early access when we launch!
What's the best funding source for my small business?
You've got your small business ready to go, and need an injection of cash to get started. Excellent, you've come to the right place. Here are some of the most popular options to get your small business up and running.
Small business loans
One of the classic funding options is a small business loan. They're a great way to build your small business in the early days, you just need to do your research. There are some handy business loan comparison tools online to help you find the best rates available.
Make sure you can cover the repayments. You don't want to get into hot water later on because you didn't plan your finances properly. Remember all money you borrow needs to be paid back. If you have savings, you might want to use those first to avoid paying unnecessary interest on a loan.
Pros
be specific in stating your goal
Loans are mainly available to businesses in all industries
Cons
You have to pay everything back with interest
Small business grants
There are a lot of small business grants out there, but not for everybody. Eligibility for grants depends on both the industry you're in and your location in the country. To get you started, check out the Government's list of local finance and business support. 
Pros
You don't have to pay back a grant

Local support available 
Cons
Harder to get than a loan

Industry or location specific means grants can be limited

Long application process
Business accelerators
A business accelerator is an organisation that offers support and possible funding opportunities to startups and small businesses. They often offer programs of combined business mentoring and financial support to help new businesses take flight. Yeah, they're pretty awesome. 
Not all businesses are eligible for accelerators and the competition can be fierce, but if you get in they can do wonders for your business. The majority of business accelerators focus on startups who want speedy growth or have an urgency for their growth. That said, some do offer programs for small local businesses.
Pros
Many accelerators provide money and mentoring

Lots of additional support during the program

Great opportunity for networking 
Cons
Many businesses fail after their initial phase when they go from lots of support to none

Limited number of opportunities for small businesses

Lots of competition
Founder story
"It's a fact that a lot of business will need some type of funding to get up and running but do take your time before you rush in. I've met so many business owners convinced they need investment but in reality, as I found with my own business, I actually could build what I was trying to build without any significant financial investment – I just needed to spend some time up-skilling in a new area (technology!). Building an MVP on a shoestring is a great way to start and you might surprise yourself that you don't need to get in debt or give equity away – or at least not as much as you first though!".
– Eddie Whittingham, Founder
Read more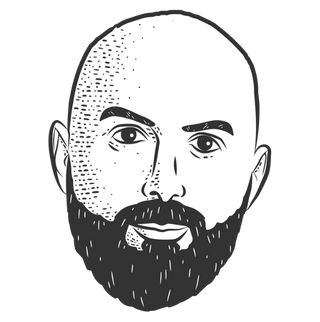 Business overdrafts
If you don't need a large sum of money, then a business overdraft could be a good option for you. It combines the ease of a loan with the control of knowing you're only borrowing a small amount of money. And the great thing is you can reuse it in the future once you've paid it off.
Business overdrafts are given at the discretion of your bank, but are generally quite easy to get. Your bank will want to be confident that you can manage your finances in the short (and long) term. The interest rates are generally higher and you normally pay a fee to use the overdraft but it's a good short-term solution.
Pros
Quick access to money
Great for short term borrowing
Can be used repeatedly over time
Cons
Higher interest rates
Not suitable for long term borrowing
Limited borrowing amounts
Crowdfunding or peer to peer loans
In recent years, community-based funding has become hugely popular for new businesses and we love it. Connecting with a wider group can be a boost for your bank balance and your morale. Knowing there are people out there rooting for your business is a fantastic feeling.
There are a number of options out there and a whole load of online platforms you can try – Seedrs and Crowdcube are two big ones. If you're interested in crowdfunding or peer-to-peer loans, check out our guide to crowdfunding for new businesses.
Pros
Financial and emotional support from a community
Widely available nationwide
Some platforms offer mentoring as well as financial support
Cons
Not suitable for all businesses
It can require a lot of effort to put a pitch/campaign together
Business credit cards
Credit cards aren't just for shopping sprees and holidays, they can be handy for small businesses too. Speak to your bank about the credit card options, but be mindful of your spending. It might be a quick fix but you need to spend only what you can afford to pay back.
Our top tip is to start with a small credit limit to avoid the temptation of overspending. And only use a credit card when you have to, the interest rates aren't great so it's not a cheap way of borrowing.
Pros
Usually quick and easy to get
A great short term solution for business spending
Good for small purchases
Cons
High interest rates
Potential for overspending
Not suitable for large amounts of money
Personal savings or friends and family
For those of you with healthy personal savings or wealthy relatives, you might want to look at those avenues before applying for formal funding. But be warned, mixing your business and personal lives can be tricky.
If you're borrowing money from friends or family, make sure you have a clear (ideally written) agreement of how much you're borrowing and when you'll pay it back. It's all rosy at the start but you don't want dodgy finances to cause a rift between you and your loved ones.
Pros
No formal process to go through
Typically no (or little) interest to pay back
Cons
Mixing business with your personal life can be tricky
Spending your personal savings can feel risky
Not everyone has personal savings or access to lending from friends or family
Keep learning...
Check out our other articles for more tips, tricks and advice to help your startup succeed.
See all