Securing funding for your startup will be one of the first (and biggest) challenges you face as a founder. Getting your business off the ground almost always requires a healthy amount of capital, so how do you nail the funding process to boost your business bank account? Keep reading and you'll find out with our top tips on how to secure startup funding.
1. Have a comprehensive business plan
Understanding your business idea and exactly where you're headed with it is the best preparation you can do for starting the startup funding process. Any investor (be they bank managers, angel investors or personal contacts) will want to be confident in your business idea, and that starts with you. 
Your business plan is a powerful tool to show investors how aware you are of your business.
The process of preparing a business plan will force you to ask yourself questions, challenge assumptions and gain valuable insights through market research. Your business plan itself is then a powerful tool to show investors how aware you are of your business and where it will sit in the market. From there you can demonstrate the value of investing in your business to get investors on board.
For help on putting together your business plan, have a read of our guide on how to write a business plan.
2. Make sure your numbers are on point
Whenever funding and investment is concerned, numbers are king, queen and the whole royal family! Investors will be laser focused on wanting to see a return for their investment and they'll need to be super confident that your business numbers add up if they're going to invest.
Proving your numbers are realistic and well thought-through will build investors' confidence.
Your business plan should include detailed information about the financials of your business, both actual and forecasted figures. Make sure you know them inside out so that you can defend and justify any forecasts you've included. Proving your numbers are realistic and well thought-through will help build investors' confidence in the future of your business.
If you're still working out your financials, here are a couple of articles that might be helpful:
Sign up for full access
Navigating your way through what to do can be confusing – that's why we're building something pretty special to make your journey that bit easier.  Sign up now and receive regular updates… as well as early access when we launch!
3. Know and justify your shopping list
In the quest for business funding you're asking people for money, so the natural question on their mind is "what are you going to spend it on?". The important part comes next, your response. Just like the financial forecasts for your business, you need to be able to explain and justify every penny of funding that you're asking for. 
You need to be as transparent as possible with all of your planned spending and expenses. This isn't the time to get fluffy. Investors will want to see a breakdown of your funding request, with details for each item on the list – so be prepared with your shopping list. 
4. Be honest and realistic
You might think that avoiding any mention of the weaknesses in your business will help secure you funding. In many cases, the reality is actually quite the opposite. Pretending that everything is all sunshine and rainbows can be a huge turn off for investors and is a red flag that potentially you're not fully aware of what you're getting yourself into. 
Being transparent proves to investors that you're aware of what's ahead and your ability to discuss issues openly.
Instead, lead with honesty and integrity. Don't be afraid to highlight where you see potential pitfalls or risks, but show them how you plan to tackle any threats. Being transparent proves to investors that you're aware of what's ahead and your ability to discuss issues openly.
Another benefit of discussing the weaknesses of your business is that investors might be able to help. They'll most likely have a wealth of business or industry experience that could turn threats into opportunities.
5. Approach the right people at the right time
One of the keys of securing funding for your startup is knowing exactly where you look for money at each stage. There's nothing worse than a deluded or over-ambitious founder, pitching his one-day old business to a venture capitalist. That's because VCs aren't typically interested in investing in high risk, low traction new businesses.
Do some research on the stages of startup funding to know where you are in the journey.
In the early stages of your new business, you'll most likely want to start small – with personal savings, small loans or private investment from your personal network. As your business grows it becomes more attractive to professional investors. Going to the larger investors too early will not only be a waste of time but could get a black mark put against your name, as a founder who doesn't understand the lay of the land.
Do some research on the stages of startup funding to know where you are in the journey. Then approach the most appropriate funding sources for that stage. To find out more, check out our beginner's guide to the stages of startup funding.
Founder story
"I hope you find this article really useful if you're thinking about getting funding. But (you knew that was coming, didn't you?), I would urge you to really think about whether you need funding or not the in the first place. I had a telephone call recently with someone wanting to 'pick my brains' and they'd convinced themselves that they needed £500,000 to get their business idea off the ground. Within about 5 minutes of searching, I'd found at least 3 different pieces of technology they could buy for less than £100 that would have the same functionality they were after. Sure, it wouldn't be perfect – but it'd have been enough to get their business off the ground without the need for investment".
– Eddie Whittingham, Founder
Read more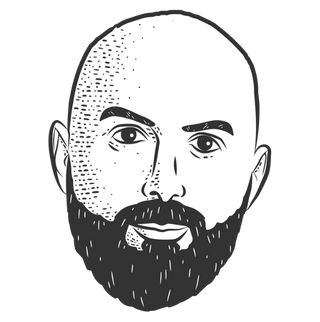 6. Prepare a strong funding pitch
A clear, confident and engaging pitch goes a long way with investors. Chances are, if you've reached the stage of pitching to big investors, they'll have seen hundreds if not thousands of pitches so you need to cut through the noise. 
Investors want to see evidence of a clear problem followed by a smart, well-articulated solution.
Numbers are an excellent way to speak their language, even if they're not familiar with your sector or target market. Then build a story from there. Because numbers are great, but they need the story to sell the dream by giving context to the financials.
As a general rule, investors want to see evidence of a clear problem or need followed by a smart, well-articulated solution planned for a sizable market with huge potential for growth. Startups are risky business, so if you can prepare a confident, carefully planned pitch that explains the path from today to the future success of your business, you'll be off to a good start.
7. Do your homework on investors
Connecting with investors means knowing who you're in the room with. Do your research on the investors you're reaching out to, so that you can fully understand why they're the right ones for your business. 
Many investors want to feel like they're bringing something to the table other than just their wallets. And the best way to do that is to prove you know who they are, what they've achieved and how they can help.
Do your homework on their previous investments, what they like and don't like. And use that knowledge to engage with them with positive, meaningful communications from day one. They might be investors with lots of money, but they're also humans – never forget that.
Keep learning...
Check out our other articles for more tips, tricks and advice to help your startup succeed.
See all