Once you're ready to take the plunge and turn your business idea into a reality, you're going to need cash. You might have enough money to set up your business, but funding your startup is key for growing and scaling quickly.
Knowing what's available and how to apply allows you to decide which funding options are best for you, so you can crack on with the applications. And the beauty is, you don't have to pick just one. There are a variety of options, from loans and grants to finding investors or involving business angels.
But – and it's a big one – do you really need funding? Remember, never lose site of the point of your business – which, nine times out of ten – is to make money. People can sometimes get so distracted with getting their hands of funding, they forget about actually making money. It sounds silly, really, but you'd be surprised. So, always stop and think if how much you need? If your idea is something where you can start generating money quickly, e.g. a service based business, then perhaps you don't need funding at all!
Then again, for product based businesses or ones involving tech, it can sometimes be a bit more costly.
We'll take you through some of the most popular funding sources in the UK. So keep reading…
Bootstrapping
If you want to start small and keep complete control of the direction your startup is headed, then bootstrapping is for you. It's a way of keeping your business as lean as possible, avoiding debt and overspending, whilst fuelling your own growth.
Many startups have at least some period of bootstrapping before seeking investment, or the business taking off and generating enough revenue to fly without funding.
Pros of bootstrapping:
You can continue to own 100% of your business
Keep control of your business direction
A deeper understanding of how your business works
A sense of achievement from going it alone without external fundraising
Cons of bootstrapping:
Higher risk of failure due to running out of cash
Growth is often slow
No benefit of skills and knowledge from investors
It's hard work and a lot of hustling
Start Up Loan scheme
One of the best places to start is the government's Start Up Loan scheme, which was launched in 2012 to encourage entrepreneurship in England and Wales. The scheme offers government-backed personal loans of between £500 and £25,000 for any entrepreneurs who want to launch or expand their small business.
A Start Up Loan has a fixed interest rate of 6% per year and can be repaid over 1 to 5 years. It's free to apply and there are no early repayment fees, making it an attractive option. One caveat is that your business must have been created within the last 2 years to be eligible.
If approved for a Start Up Loan, you'll be assigned a business mentor for a year.
To apply, you'll need to submit a detailed business plan and cash flow forecast to prove that your business can afford the monthly repayments. If you're approved for a Start Up Loan, you'll then be assigned a business mentor for a year – an added bonus.
Small business grants
There are a number of grants available to startups in the UK, particularly for businesses who specialise in innovating in their industry – from science and tech to the arts.
Innovate UK (part of UK Research and Innovation) offers a range of 'Smart Grants' to provide financial assistance to startups who are doing groundbreaking work that has strong commercial potential. AI (artificial intelligence) is one of the strongest areas gaining startup funding at the moment at the moment.
Some local business funds offer 0% loans for eligible startups in their area.
Many small business grants operate on a local level, so it's worth investigating what options are available in your area. Some local business funds will even offer 0% loans for eligible startups in their area.
And if you're looking for more grants to apply for, check out this list of a whopping 150 small business grants to apply for in the UK.
Sign up for full access
Navigating your way through what to do can be confusing – that's why we're building something pretty special to make your journey that bit easier.  Sign up now and receive regular updates… as well as early access when we launch!
Business loans
Although big banks can be a little limiting with their funding for startups yet to prove their commercial success, peer-to-peer business loans can be a great option for your new business.
Platforms like Funding Circle connect their investors with startups who need funding. They offer unsecured loans of up to £500,000 with typical interest rates of 1.8%-7.0%. Funding Circle don't charge a setup or early repayment fees, and they'll even give you an initial 12-month payment holiday to get you started.
Crowdfunding
Crowdfunding has become one of the most popular ways to source funding for startups in the UK. There are now various online platforms that let you set up your own crowdfunding campaign – each offering different models of investment.
Crowdfunding also acts as a barometer for public interest in your products or services.
One of the added bonuses of crowdfunding for your business is that it also acts as a barometer for public interest in your products or services. Not only can you raise the money but you'll get insight into the market at the same time.
There are two main types of crowdfunding:
Consumer crowdfunding
Consumer crowdfunding, like that offered by Kickstarter and Indiegogo, is useful for businesses who are creating a product for consumers as it allows you to generate sales before you start manufacturing. You effectively ask for money upfront from your customers and then backfill the orders once you have enough funding to start production.
Investor crowdfunding
Instead of pre-selling products, you offer your investors equity in your startup. This option is particularly suitable for service-based businesses or startups in need of a large amount of money. Popular investor crowdfunding platforms include Seedrs and Crowdcube.
Founder story
"Ah, funding! Some business can't possibly get going without funding, there's no doubt about it. But so many founders don't actually need it – they get caught up in it because it's the popular thing to do. Stop and think, properly – does your business really need it? How soon can you become revenue generating, thus reducing the need for funding?
When I started out, I didn't receive any funding. Would it have helped? Possibly. But the trade off would have been losing out on precious equity.
I grew my business to an exit with zero funding… meaning when I sold my business, I still owned 100%!."
– Eddie Whittingham, Founder
Read more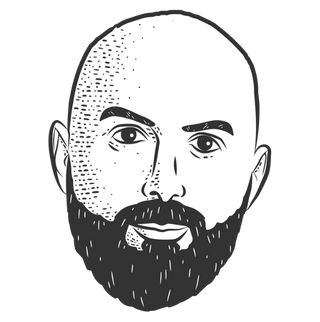 Business angels
A business angel is typically a wealthy individual who will provide capital for your startup – usually during the earliest stages of the business. They also often like to play an active role in the business, as a guide or mentor.
As well as deep pockets, business angels often bring with them a wealth of experience and knowledge.
It's important to keep your finances in check to attract their investment (and any other investment for that matter). As well as deep pockets, business angels often bring with them a wealth of experience and knowledge, and can provide invaluable access to their professional network.
That said, business angels aren't for everyone. If you're simply looking for funding without having your investors involved in the running of your business, an angel might not be the best funding option for you.
To get started, here's a list of angel investment networks in the UK.
Startup incubators and accelerators
Startup incubators and accelerators both offer a reliable way to access funding to grow your business quickly. They also increase your chances of attracting a top venture capital (VC) firm to invest in your startup down the line.
Accelerators and incubators are organisations that support startups through their early stages of growth. The theory is that they help small businesses:
Avoid common mistakes
Access funding quicker
Grow faster
Increase their chances of survival
As the name suggests, startup accelerators aim to "accelerate" growth of your business and assist with scaling. An incubator is there to help "incubate" an often disruptive new business idea – with the aim of fleshing out the business model and company strategy.
Accelerators and incubators support startups through their early stages of growth.
Want to know if incubators and accelerators are any good? Check out the government's report on the impact of business accelerators and incubators in the UK.
Family and friends
Never underestimate the power of your own personal network. The generosity of your friends and family can be one of the most reliable sources of funding for your business. And they'll often be the most invested in your success on a personal level.
Though beware of the risks of mixing money and your loved ones. It's important to make clear and formal agreements when asking for investment from your friends and family, so that everyone is clear on the arrangement.
If things go awry, you don't want your professional troubles to affect your personal relationships. Make sure you fully explain the risks involved, and only seek investment from those who can afford it.
Keep learning...
Check out our other articles for more tips, tricks and advice to help your startup succeed.
See all