Crowdfunding has become an extremely popular way for startups and other small companies to raise large sums of money to kick start their business. Thanks to a number of online platforms, like Seedrs or Crowdcube, it's now easier than ever to reach out to potential investors, customers and lenders to generate funds.
Over the last few years the number of businesses turning to crowdfunding has risen dramatically, with some amazing results. Successful companies like Monzo, Brewdog and JustPark all used crowdfunding to launch their businesses.
If you're looking for a way to finance your new business, keep reading to find out more about crowdfunding, how it works and where to start.
What is crowdfunding?
Crowdfunding, as the name suggests, is using large numbers of small investors to raise funds. The idea being that you appeal to a large audience who are happy to invest a small amount in your business. What they get in return depends on the type of crowdfunding you opt for, with the three most popular being equity-based, loan-based and reward based crowdfunding.
One thing to remember is that crowdfunding isn't for everyone. If you want to consider other funding options for your new business, check out our guide to funding your startup.
Sign up for full access
Navigating your way through what to do can be confusing – that's why we're building something pretty special to make your journey that bit easier.  Sign up now and receive regular updates… as well as early access when we launch!
Main types of crowdfunding
There are a variety of types of crowdfunding and each one will suit some businesses and not others. Therefore, you'll want to do your research on the different options to make sure that you choose the right type for your business. 
Here we look at the three main types of crowdfunding…
Equity-based crowdfunding
This is where you offer up a part of your business to your crowdfunding investors in return for their investment. You allocate a percentage of the business for the total amount of investment you need and then the equity is split up proportionally to all your investors – in a similar way to stock being bought and sold on a stock exchange.
Rewards-based crowdfunding
If you'd rather not give up equity in your business, you can offer non-financial rewards to your investors instead. This is usually in the shape of goods or services that the investors will receive in exchange for their investment.
Loan-based crowdfunding
Otherwise known as debt-based crowdfunding or peer-to-peer lending, loan-based crowdfunding operates in a similar way to a regular loan agreement. Investors lend money to a business under the expectation that they will be repaid their money back with interest.
Platforms like RateSetter and Funding Circle are a good place to start if you want to explore peer-to-peer lending.
Other types of crowdfunding
Some of the other types of crowdfunding you might hear people talk about include:
Donation-based crowdfunding

where individuals donate to the project without expecting any return or reward.
Profit-sharing crowdfunding

that involves the arrangement of sharing future profits in return for investment now.
Hybrid crowdfunding

combines elements from two or more crowdfunding types to appeal to investors.
What do investors get?
As mentioned above, the investment and return will depend entirely on the type of crowdfunding you use. With equity-based crowdfunding the investors get a chance to own a small part of the business in return for investing early. Other types of crowdfunding offer non-financial rewards, and some won't offer any reward or return if they are simply looking for donations.
Whichever crowdfunding type you look at, it's important to understand that there's a risk involved for investors. With new businesses success isn't guaranteed to you need to make it clear to any potential investors that their financial involvement comes with a risk.
Hopefully you'll have an amazingly successful business that goes above and beyond expectations. But it's also possible that it might fail. So it's best to be upfront with investors from the outset.
What crowdfunding options are available?
The number of crowdfunding platforms available is constantly growing, but here are our pick of the most popular in the UK:
Crowdfunding for creatives: Kickstarter
Aimed at creative industries, Kickstarter is great for startups in the arts looking for funding. You can set up crowdfunding campaigns for 1-60 days – though they recommend a 30-day period to raise your funds. Generally rewards-based crowdfunding, so you can't offer equity to investors.
For tech and innovation: Indiegogo
Self proclaimed as the "leading crowdfunding platform for tech products", Indiegogo also offers a full-lifecycle platform for art projects, social impact campaigns, and environmental innovation projects. Indiegogo is a good choice for innovative startups.
Subscription-based crowdfunding: Patreon
Unlike most crowdfunding sites, Patreon uses a subscription-based model instead of a one-off investment payment. This gives you a steady income of crowdfunding, which some startups may prefer to a single lump sum at the beginning. Patreon has a heavy focus on creative ventures, such as film, music and art-related projects.
Crowdfunding for charities: GoFundMe
GoFundMe focuses on crowdfunding for charitable and social projects, rather than commercial innovations. One of the great things about GoFundMe is it's free to use, with no platform fees. A great choice if you're launching a charity or socially responsible startup.
Serious crowdfunding for high-potential startups: Seedrs 
Seedrs is one of the most popular equity-based crowdfunding platforms in the UK. It's aimed at helping fund potentially lucrative business ideas and is linked to a network of angel investors and venture capitalists. You can still crowdfund to the public, but it's a great option if you're also hoping to get access to serious investors.
Crowdfunding and business mentoring: Crowdcube
With a focus on funding business pitches and mentoring new businesses, Crowdcube offers both crowdfunding opportunities and expert advice delivering the perfect pitch before you even start fundraising. This is a sensible choice for startups looking for first-hand guidance for their crowdfunding.
Crowdfunding with a conscience: Crowdfunder
The people at Crowdfunder want to make a difference and specialise in crowdfunding for projects that offer potential social value to the community. They're currently offering 100% free fundraising for businesses, community projects and sports clubs during the coronavirus crisis.
Peer-to-peer lending: RateSetter 
RateSetter is a peer-to-peer lending site that offers businesses flexible loans and investors a better return on their money than regular savings. Easy to apply for a quote and speedy – if approved, the money can be in your account within 24 hours.
Founder story
"I didn't go down the crowdfunding route myself, but I have friends who founded other businesses who did and they had success – that said, it required a significant investment of their time and some even had to fork out for additional things, like high-quality video production and guidance to help them have that success. So it's not exactly 'free', as such. That said, it can be a great way to secure the funding you need to get going… if you 100%, absolutely, positively need funding, that is!".
– Eddie Whittingham, Founder
Read more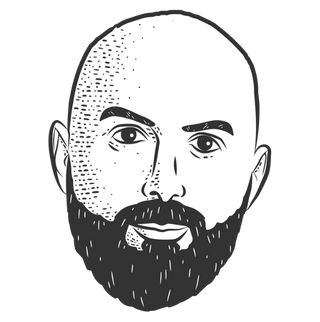 Am I limited to applying for funds within the UK?
Each crowdfunding platform operates differently. Some will offer international crowdfunding options, while others are domestic UK-based funding only. You might want to check out sites like Crowd2Fund that offer specific international crowdfunding for British businesses.
Can I get crowdfunding for a small business?
Yes, absolutely. Crowdfunding has become hugely popular, which means most crowdfunding platforms tend to specialise in certain areas or disciplines. Do your homework and see which option offers you the best fit for what your small business needs. And, if in doubt, reach out to individual platforms with any questions you may have.
How much does it cost to crowdfund?
The cost of crowdfunding varies a lot between the different platforms. Some offer free crowdfunding, especially for charitable or community-focused business ventures. Others will generally take a percentage of the funds you raise, and some will also charge an additional fee for using their platform.
Typically crowdfunding platforms only charge you the commission fee on successful campaigns. Also, some will only provide you with the funds you raise if you hit your target goal, so it's worth researching their terms before choosing the crowdfunding platform for your business. 
For more ideas for funding your new business, have a browse of the tips and expert advice in our Money hub.
Keep learning...
Check out our other articles for more tips, tricks and advice to help your startup succeed.
See all