Your pricing strategy is one of the key elements of your business finances. It will dictate how much money you bring in and the profit you make. When starting a business, take time to research the different pricing strategies and how they would apply to your business. 
In this article we look at the basics of pricing strategies for new businesses and what the most popular options are.
What is a pricing strategy?
A pricing strategy defines the way in which you price your products or services. The idea is to maximise profit whilst taking into account a number factors, including:
Competition

Production or labour costs (and margin)

Current market

Customer price point (i.e. how much customers are willing to pay for your products or services)
Sign up for full access
Navigating your way through what to do can be confusing – that's why we're building something pretty special to make your journey that bit easier.  Sign up now and receive regular updates… as well as early access when we launch!
Which pricing strategy should I choose?
The biggest factor that will most likely influence your choice of pricing strategy will be the pricing of your competitors and how you plan to position your business in the market.
The key focus should be sales volume and profit margin, but it's important to understand the market and competition that your customers will be aware of. For a new business it's important to establish the most appropriate pricing for your section of the market. 
Do you want to come in as a cheap alternative to undercut the market and aim for volume sales? Or do you want to offer premium products or services that generate fewer sales but have a higher margin per sale? These are the types of questions you need to ask yourself when choosing a pricing strategy.
Which to choose, is one of those questions that we can't answer for you. There are a number of pricing strategies and each one suits certain types of businesses (and not others).
7 pricing strategies explained
1. Market penetration pricing
Penetration pricing is where a business offers a low price for its products or services. This is a common strategy for startups to allow them to penetrate the market and take sales from competitors.
Once they've penetrated the market, generally the price will be increased to reflect their market position. This strategy will erode profit margin, so is often used by startups with access to funding to cover the initial loss of profit.
2. Premium pricing
As the name suggests, premium pricing is where a business sets their price comparatively high in the market. This strategy works best in a luxury goods market, or where your product is unique.
Marketing your product will be key to success as it will shape the consumer's perception of your product. This should be reflected in all customer touch points – from a customer's first touch point through to the packaging and service a customer receives.
3. Economy pricing
Economy pricing targets consumers who are heavily influenced by price when making purchase decisions. These are customers who are looking for a more affordable, basic product, e.g. supermarkets own brand products.
In order for this pricing strategy to work you will need a high volume of sales to protect your company profits. Business costs will also need to be kept low, i.e. you'll need to keep things like packaging and production costs as low as possible.
4. Price skimming
Price skimming is the opposite of penetration pricing. A business will start with a high introductory price to benefit from maximum profit from early purchasers. Generally, as competitors enter the market, pricing will be reduced to appeal to a wider audience.
5. Price anchoring
A price anchoring strategy involves placing higher priced 'premium' products alongside lower priced 'standard' products to create the perception of value. The price differentiation may need to be significant to have the desired effect.
This pricing strategy is often used on ecommerce sites where a more expensive item is shown to a customer first to establish its value. A lower priced alternative is then shown, which seems a bargain in comparison.
6. Psychology pricing
This pricing strategy targets the emotional element of pricing, again creating a perception of value. A good example of this is products being priced at £4.99 rather than £5.00. In the consumer's mind they focus on the pounds not the pence, so the product feels much cheaper. This tactic is used by many retailers and often in combination with another pricing strategy.
7. Bundle pricing
Pricing with bundles has become a popular strategy for many businesses, where they offer a discount to customer who buy more than one product or service from them. Generally this works best where at least one of your bundled products has a higher profit margin, or where bulk production or delivery costs can be reduced.
It's also a great way to reduce stock of an item that isn't selling as well. A common example of this is Sky or Virgin who bundle together broadband, phone and TV packages for a discounted price – compared to paying for the three services individually.
Getting the right balance with pricing
Pricing will always be a balance between pricing at a level that is attractive to the customer and maintaining a level of profit. If you price too low you might not cover your business costs or have money to expand the business (through things like product development, marketing or additional employees).
As a small business or startup, another risk of setting your price too low is that you're at risk of a more established business entering the market and successfully competing with you on price. Therefore, low price alone may not be enough for you to successfully establish yourself in the market.
On the other end of the scale, if you price too high you might put yourself out of the reach of customers who would otherwise pay for your products or services. Aiming for a premium section of the market can work, but you need to make sure that you still win enough sales to generate sufficient revenue.
It's also important to remember that pricing will affect customers' views of your brand. If you're comparatively cheap then you'll be seen as a budget brand, if you're expensive then you'll be considered premium – if you can back it up with the quality expected of a higher price point.
Price elasticity of demand – what is it?
Put simply, price elasticity of demand shows how much the demand for your products or services is affected by their price. 
An elastic product (or service) is one where a change in the price leads to a significant change in the demand for that product. An inelastic product, on the other hand, is one where a change in the price doesn't have a major impact on the demand for that product or service. 
Carrying out thorough market research will help you understand how elastic (or inelastic) your products or services are.
What is 'cost of goods sold' (COGS)?
The cost of goods sold (or COGS) is the total cost of making, selling and distributing your products. It gives you the base cost with everything included so that you can build your pricing strategy around your core costs.
When calculating your COGS it's extremely important to factor in all the costs involved in getting your products from manufacture to delivering to your customers. Here are some examples of costs to include (but it's not an exhaustive list):
Materials

Labour

Wholesale price of goods that are resold

Overheads 

Storage

Distribution / delivery costs
Once you've calculated your COGS amount, you can then set your profit margin per sale.
Founder story
"Getting your pricing strategy right is an integral part of building your business. Go too cheap and you'll be missing out on valuable profit. Go too expensive and you'll be missing out on sales altogether.
My advice is always to get a gauge for the market. Find out what the premium players in the market are pricing their products or services at – and what about the lower end too? By now you should hopefully have an idea of where your overall product of service should fit in terms of quality, etc, so use this to help guide your pricing. You can even do some A/B testing too – just to see if your price is on point.  Remember, whatever you go with isn't set in stone forever. So don't be afraid to change your price – whether that's making it more expensive or dropping it. You're in control.".
– Eddie Whittingham, Founder
Read more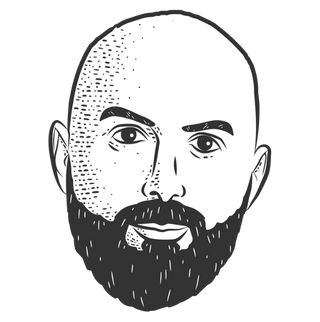 What do I need to do before choosing a pricing strategy?
Choosing the right pricing strategy can be the difference between success and failure for a new business, and there are a few things to consider before you do:
Identify your business goal

– Are you looking to enter a new market, increase market share, improve margin per sale or introduce a new product? What you're trying to achieve will play a part in which pricing strategy best suits your business goals.

Research competitor pricing strategies

– Your direct competitors' pricing will impact where you place your business in the market. Here are some questions to ask yourself…
Is there a lot of competition? What pricing strategies are competitors using? Is there a clear market leader? Are your products broadly the same? Are there indirect competitors in the market that can address the customer need? How are they positioning themselves in the market and addressing pricing?

If you're offering something unique to the rest of the market, you may be able to consider a premium pricing strategy and focus more on your product and service USPs rather than a low price point. 
Evaluate the market and your audience

– What is your product or service offering that is unique and addresses a consumer pain point? Is this something that your target audience will pay a premium for, or are they looking for a bargain?
Remember, it's often easier to reduce a price than to increase it. Discounting products can often be tempting in order to increase sales, but it's worth considering other value-add options, such as free delivery, warranties and other value-add incentives before entering into a discount cycle.
Read more about finances and money-related topics for your new business in our money hub.
Keep learning...
Check out our other articles for more tips, tricks and advice to help your startup succeed.
See all