If you're looking for funding for your new business and prefer the idea of dealing with an individual, rather than a bank or corporation, a business angel could be the answer.
According to the UK Business Angels Association, there are around 18,000 business angels who privately invest in companies in the UK. It's estimated that together their average annual investment is a whopping £1.5bn. So, could this be the funding source you've been looking for? Keep reading to find out more. 
What is a business angel and how do they work?
A business angel is a wealthy individual who uses their own personal finances to invest in startups and expanding companies, usually in return for shares in the business. They will expect to see clear business growth and will generally look to get a return on their investment within 3-8 years.
An angel will bring with them a lot of knowledge, experience and a professional network that can help your business grow and achieve success. As a result, business angels tend to be actively involved in the running of the business, as well as funding it. 
Some business angels will invest solo, others will join together their experience and wealth with other angels to form a syndicate. Syndicates can generally offer larger amounts of funding and bring a bigger pool of resources, knowledge, time and experience.
Why do business angels invest in companies?
There are a number of reasons why angel investors want to fund companies. Among the top reasons are:
A love of entrepreneurship.

Experienced business professionals often have a passion for growing business and love to help others achieve success.

To make money.

This is a pretty obvious one, the angel wants to make use of their finances to increase their wealth. Investing in a small business comes with a high level of risk, so angels often expect a better return than more traditional investments.

Tax breaks.

The Enterprise Investment Scheme (EIS) and Seed Enterprise Investment Scheme (SEIS) are government initiatives that offer private investors tax breaks for investing in innovative 'high risk' companies.
Sign up for full access
Navigating your way through what to do can be confusing – that's why we're building something pretty special to make your journey that bit easier.  Sign up now and receive regular updates… as well as early access when we launch!
What do business angels look for when investing?
If you want a business angel to invest in your company it's important to understand what they're looking for from you and your business. So here's a lowdown of the most common elements they look for:
A strong management team
The people running your business are arguably the most important aspect for angel investors. Your team's experience, know-how, skill sets, motivation and even chemistry will all play a part. An angel needs to believe in you as an entrepreneur and be confident that they can, and want, to work with you.
A robust business
The core business plan is obviously one of the other major priorities for investors. They want to see that your business is robust, has a future, fits in or disrupts the market, is competitive and will be able to generate revenue.
Scalability
As the main priority for a business angel is to help a company grow, they're particularly interested in your business's ability to scale. They want to be confident that future growth is achievable and sustainable.
How much do business angels typically invest?
It's hard to quantify an 'typical investment' as each business is so unique and will require different levels of financial support. A single investment from a business angel can often range from £10,000 to £500,000. Or even higher if it's a syndicate – investments of £1m+ aren't uncommon these days.
How do I find an angel investor?
The best place to start is with some online research. There are a number of key resources that can help you connect with business angels. Some of the most active angel platforms in the UK are:
The UK Business Angels Association
Angel Academe (specialising in investing in women in tech) 
Founder story
"Investment is pretty popular these days, but I always get people to really think about if they need it or not? When I first started, I was adamant that I'd need investment. I even met with an 'investment angel' and said I needed £200k to get my idea off the ground. It's cringeworthy to think about now… especially as I actually went on to build my business with zero investment, using open source (free!) software… and kept 100% of my business!
That said investment is needed for some business and sometimes that's not just because of the cash, but the experience they bring. As someone who has exited a business myself, I definitely have an interest in investing in new businesses, but I think I can bring a lot more to the table than just capital".
– Eddie Whittingham, Founder
Read more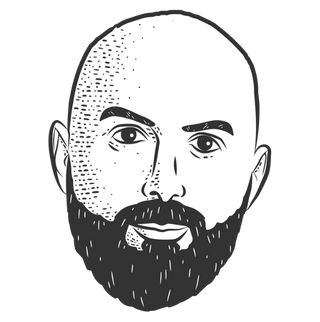 Pros and cons of business angel investors
Before deciding on whether a business angel is the best funding option for you, we've put together the main pros and cons for you to consider:
Pros
Angels tend to have a lot of business experience and valuable knowledge, which can make them excellent mentors.

They're less risk averse than other funding options.

Angel investors can make investment decisions quickly.

If your business doesn't succeed you won't need to pay the money back.

Angels often come with a network of other potential investors.
Cons
Not suitable for small investments (usually under £5,000-£10,000).

Early failures or lack of growth/progress can risk investment being pulled.

Takes longer to find a suitable angel investor.

You'll need to give up a share of your business.

Some angel investors may be quite insistent on their 'advice' meaning you lose autonomy of decision-making.
If you're looking for more information about funding options for your company, read our guide to funding your startup.
Keep learning...
Check out our other articles for more tips, tricks and advice to help your startup succeed.
See all