You have your business idea and you're ready to take your product or service to market. So far so good. Now it's time to establish exactly how that concept is going to make money by choosing your revenue model.
In this article we'll explain what a revenue model is and tell you about some of the most popular models used by successful startups. Picking the right revenue model is crucial, so take time to familiarise yourself with the various models and thoroughly research your options.
What is a revenue model?
In simple terms, a revenue model explains the way(s) that your business is going to make money. It provides details of the products or services you're planning to sell to your customers, how you're going to sell them and how you'll price them.
A revenue model is central to your overall business plan, as it underpins the financial wheels on which your startup will move. By creating a clear plan of how to generate revenues, you're much more likely to succeed and achieve sustainable growth.
With a revenue model in place, you're then in a position to get the ball rolling with many other aspects of your business, including:
Focus on a specific target audience
Create a marketing strategy
Raise capital
Watch out for… Switching revenue models or implementing the wrong model. This can be extremely damaging for a startup, and often be the reason a business fails. Invest time upfront to ensure you choose the most appropriate revenue model for your business.
Sign up for full access
Navigating your way through what to do can be confusing – that's why we're building something pretty special to make your journey that bit easier.  Sign up now and receive regular updates… as well as early access when we launch!
Types of revenue model
With a wide range of revenue models out there for you to consider, it's important to establish which one is the most appropriate for your business. Here are some of the most popular revenue models…
1. Advertising
Paid advertising is one of most popular revenue models for many broadcasting, print and online media companies. We've all seen the full page ads in magazines, watched TV ads and been harassed by endless online ads that often crowd websites.
Effectively, money is generated by your business providing a platform for other brands to display their advertisements.
Pros
Fairly quick and easy to implement.
Digital platforms (like Google AdSense and Facebook ads) make monetising ads easier than ever.
Ads can be highly profitable if done right.
Cons
You need a large audience or high volume of traffic to generate decent revenue.
Nowadays ads put customers off (especially online), which can affect ad performance and subsequent revenue.
2. Affiliate Revenue Model
This is a popular online revenue model and works by getting individuals or other brands to promote your business using links on their own platforms. Those links lead directly to your products or services and when a user then makes a purchase, you pay commission to the affiliate.
Pros
Can work in conjunction with advertising
Generally more profitable than advertising
As it's commission-based there is no upfront cost
Cons
Limited to the size of your industry, your products and audience
Startups can struggle to gain traction (and therefore revenue) with affiliates
3. Commission revenue model
With commission-based revenue, your startup acts as an intermediary between a service provider and the end customer. By connecting the two you then charge a commission fee based on the service or product being sold.
Commission can be a fixed amount per transaction, or be calculated as a percentage of the value of the purchase.
Pros
Very effective if you have a wide network or have your own popular platform
Outlay is minimal compared
Revenue can easily build over time as your network grows
Cons
Requires a good network of service providers and access to a large customer base.
Can encourage an aggressive sales environment.
4. Pay per use revenue model
A pay per use model is where a business gives their customers access to a potentially unlimited service and simply charges for what they use. Credit cards, telecoms and cloud-based service companies commonly use this revenue model.
The rates that are charged can also be adapted depending on the service being provided, or level of usage. It's great for getting customers to sign up with no commitment of paying upfront, especially if it's a new service that they're not sure how much they'll use.
Pros
Smaller barrier to getting customers to join.
No commitment needed.
Cons
More difficult to predict revenue.
It can be difficult to maintain customers.
5. Subscription revenue model
A subscription revenue model basically breaks down the cost of a service or product over a period of time, usually charging the customer either monthly or annually. Depending on the contract agreements in place, this model can provide a steady flow of revenue over a longer period of time.
Many modern online companies have adopted a subscription model as standard, such as digital giants Netflix and Amazon Prime.
Pros
Generates recurring revenue.
Can provide more stable revenue over time than single-point sales.
Potential for additional revenue from customers who no longer use the service but still pay their subscription.
Cons
Subscription payments are generally small so you need a large customer base to generate decent revenue.
Founder story
"Revenue models are an interesting one. I first started out as a consultant, earning a modest income via transactional sales. When I stopped and took a look at what I was doing, I knew I'd never be able to build a really scalable business just selling my time and that's when I started researching more into different revenue models.
I landed firmly at the door of wanting a subscription revenue model – super scalable and predictable, the only downside was that the subscription payments were much smaller than the money I had been earning transactionally as a consultant, so it was very much like starting from scratch. Take your time to research your preferred revenue model. Think about what you're ultimately trying to achieve – if it's a lifestyle business, most will suit your needs but if you're looking to exit, then transactional revenue will be really hard to scale".
– Eddie Whittingham, Founder
Read more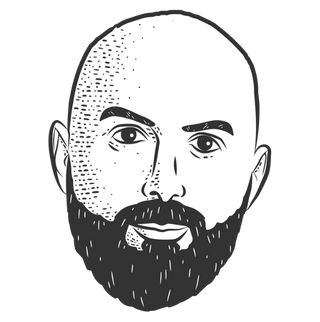 6.Transactional sales revenue model
Transactional sales are one of the most direct ways to make money. This revenue model involves a customer paying a business directly for a product or service. This can be in person, online or via a retail outlet.
For retail sales, your business will need a physical presence to sell to customers. On the other hand, online sales have become a huge generator of revenue for millions of modern companies. For many of them, online sales accounts for 100% of their revenue.
Pros
Customers enjoy the simplicity and familiarity of transactional sales.
Works for a wide variety of industries, from hardware and physical supplies to software and services like accountants and graphic designers.
Retail sales offer a great opportunity to raise brand awareness and engage with customers in person.
Cons
Popularity means competition can be fierce.
Competition leads to price wars which drive down prices and subsequent revenue.
Retail outlets cost money to set up and run, and generally retail sales across the UK are falling with the dramatic rise of online shopping.
For online sales, creating a website that's easily found by customers can be challenging.
7. Freemium revenue model
The freemium model features a basic service that is offered for free and users can pay to access an upgraded version of the service. This revenue model has been made popular in the last 10 years by some of the biggest modern businesses such as Spotify and LinkedIn.
By offering a free service you can attract a large customer base to then convert to paying premium customers. They then gain access to additional features, early releases, special events and additional services.
Pros
Free services provide a very attractive gateway for new customers to experience your business's offering.
It's easier to convert an existing free customer than recruiting new customers to pay directly.
Cons
It's takes a lot of time and money to reach your initial audience to sign up.
Converting free customers to paying customers also requires further time and money.
8. Franchising revenue model
Strictly speaking, the franchising revenue model isn't one you'd normally associate with startups. It involves growing your business and making money selling the rights to your own established brand or business model. The franchisee usually pays a starting fee plus ongoing commission.
As a startup, you may well want to buy the rights to operate a franchised business instead of creating your own brand new business. That way you benefit from the established brand to gain customers easily, whilst running your own business.
Pros
A franchise provides a ready-made brand to build a business from.
Provides an established customer base.
You can benefit from any central marketing and advertising campaigns.
Cons
You're reliant on the central brand (which often provides strict guidelines).
It's not your own brand you're building.
Commission rates can be high for the more successful franchises.
9. Licensing
The licensing revenue model is based on income generated by a business who allow individuals or other companies to use their copyrighted products or services.
The music industry is founded on a network of licensed music and songs that earn money each time they're used. Licensing agreements will stipulate the fees, as well as the terms and conditions of how the copyrighted material can be used.
Software as a Service (SaaS) companies operate on a licensing basis, allowing customers to access their cloud services for an agreed fee.
Pros
Generates ongoing, repeated revenue from multiple customers using the same copyrighted material.
Opportunity to be a high-earning revenue stream with the right material.
Cons
Requires your business to have desirable, copyrighted products or services to license.
Startups often struggle to gain traction to generate license demand.
Which revenue model is right for my startup?
Sadly that's not a question we can answer here in one paragraph. Now that we've talked you through some of the most popular revenue models, it's time to do more research. Choose the models that sound like they could work for your business and read up on them.
Do some digging to find out exactly how those models work, or could work for your startup. Remember to focus on your business goals and consider which model will best help you achieve them. Then, once you're confident you have a winner, off you go…
Keep learning...
Check out our other articles for more tips, tricks and advice to help your startup succeed.
See all