If you can nail writing a good survey, the results you get can be hugely influential in shaping your new business for success. Done poorly, your survey could give you useless responses. Or worse, it could give you misleading answers that you waste time trying to decipher, only to find out later you'd misunderstood them from the start.
To avoid the latter, stick with us. In this article we'll take you through the basics of market research surveys, the types of questions to ask, and how to write surveys that will get valuable responses.
Where to begin
It's actually easy to get going with your survey. You probably have a whole load of questions in your head that you'd like to ask prospective customers about your new business idea. Kick things off by writing them all down in a long list. 
Now you're going to flip things around. Instead of focusing on those questions, think about what it is you really want to know by asking each of those questions. What is it you really want to know? 
For example, your question might be "what is your favourite flavour of smoothie?". But what you really want to know is "our customers want us to provide a ______ flavour smoothie". By asking your question you're limiting their answer to what they already know, not what they really want. 
The above example is pretty simple, but you might have more complicated business hypotheses to prove. Either way, focusing on the core answers you want first will help you build a better survey by including only key questions – avoiding unnecessary 'survey bloat' with fluffy questions.
Free online survey tools
These days online survey tools do a lot of the heavy lifting for you. They have a bunch of built-in features, preformatted question types and some even offer analysis tools. There are a whole bunch of free (and paid for) online survey tools. Some of the most popular are:
Sign up for full access
Navigating your way through what to do can be confusing – that's why we're building something pretty special to make your journey that bit easier.  Sign up now and receive regular updates… as well as early access when we launch!
Types of survey questions
With your list of core answers you're looking for, you're now in a good place to start creating the questions for your survey. But first, you need to know what type of questions you're going to ask. 
The type of question you choose will affect the answers you get and the analysis you can do, so it's important to pick the most appropriate format for each answer you want to get. Below are the most common types of survey questions.
Nominal (or categorical) questions
These are the questions that will give you responses that you can turn into percentages and counts, ideal if you're looking to put together bar graphs and pie charts. However, it's worth noting that you won't be able to take averages with these types of questions. 
Types of categorical questions are:
Yes/No

– The simplest question of all, it's either a yes or now response. Done.
Multiple choice

– If you need more detail than a simple yes/no, a multiple choice question works wonders. Simpy give the respondent options to pick from. 

Checkbox

– If you think people might want to choose more than one option from a multiple choice question, make it a checkbox and allow them to pick all the answers that apply to them.
Ordinal questions
When responses to your questions have a clear order, such as salary bands ("£0-£20k, £20-£40k, £40k-£60k, £60k+"), we call them ordinal questions.  You can use multiple choice for these questions, or you can also choose drop-down or ranking options.
Carrying out analysis on responses to ordinal questions is similar to that for nominal questions, i.e. you can get counts and percentages, but not averages.
Drop-down options

– They work like standard multiple choice where only one of the various response options can be chosen. You just need to make sure you list the responses in order.

Ranking

– This is a slightly more complex type of question where you list all options and get respondents to put them in their own order of priority. This is a great option for getting feedback on all the response options by seeing which people like the most/least.
Interval or ratio questions
If you're a data lover and want to work some real magic with the analysis of your survey responses, then you'll want to use interval or ratio questions. These will give you the most precise data to play with.
Interval questions are questions usually ask for responses on a scale of 1-5 or 1-7. They'll typically ask the respondent whether they agree/disagree with a statement, how often they use a product/service, or ask for a quality rating.
The most popular types of interval or ratio questions are:
Ranking scale

– If you've completed a survey in the past few years you've most likely seen a ranking scale. You have a question or statements with the number scale that you choose to represent your response, e.g. how much you rate, like or agree with the statement.

Matrix

– A matrix is useful if you have a number of ranking scale questions. Pop them all into a matrix with the same scale and respondents can go down the list selecting their answers. 

Textbox

– This is both a blessing for capturing all those responses that don't fit into a list, scale or category, and a curse for analysis. Because respondents are free to enter their response it means they're prone to typos and misspellings, so you'll most likely need to go through each textbox response one by one to review the answers.
Founder story
"It's so tempting just to skip the whole customer exploration stuff. It can feel like hard work but the insights you can get out of it are invaluable. Creating a great research survey is a really important part of the process, so use this article to help you get the most out of it."
– Eddie Whittingham, Founder
Read more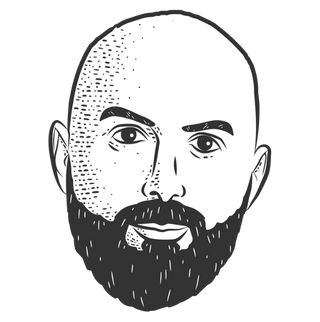 Writing a kick-ass survey
Once you know what answers you want to get from your survey, and how you might want to ask the questions, you're ready to start putting that bad boy together. But one last thing before you get cracking, here are some of our top tips to writing a kick-ass survey:
1. Keep your questions neutral
You might have an opinion on the subject, but you don't want to show that in your survey. Leading questions that show an opinion can skew results by influencing how respondents answer. Instead, be neutral and keep it schtum.
Example:
✖ "We think our product is amazing. How amazing do you think it is?"
✔ "How good or bad would you rate our product?"
2. Focus on one topic at a time
You might think it's clever to ask two things at once, but it's not. Nobody wants a confused respondent. Also, double-barrelled questions will only get a single answer, so you won't know what the response actually refers to. That's why a good survey will stick to one topic per question.
Example:
✖ "How would you rate our customer service and product quality?"
✔ "How would you rate our customer service?"
✔ "How would you rate our product quality?"
3. Variety is the spice of the survey
Being repeatedly asked the same question, even in different ways, is annoying. End of. You wouldn't want to have to repeat yourself over and over, so don't ask your respondents to.
When drafting your questions, make sure you're asking about a fresh idea for each one. If you're using multiple questions to get the same (or very similar) answer, stop right there. Edit them back so you're left with a list of core questions that each ask for a unique response.
4. Avoid open endings
If you've ever done interview training you'll have been taught to always ask open-ended questions. They encourage better conversations. Well scrap that for your survey. You don't want respondents waffling on. We want short, sharp, succinct answers wherever possible. 
Focus on closed-ended questions that have fixed answers. Not only does it massively help when you're analysing the responses, but they're also a lot easier to answer and so you'll increase the likelihood of respondents completing your survey.
Limit your use of open-ended questions, and if you must use them try and keep them to the very end of your survey – ideally on a separate page/screen. That way, if the respondent does drop off, you'll at least have all the other responses you need.
✖ "How do you feel about our product?"
✔ "On a scale of 1 to 5, how would you rate our product?"
5. Keep a balanced set of answer choices
Not only are the questions you ask extremely important, so are the response options you provide. If using multiple choice questions, make sure the options are balanced and cover the full spectrum of possible responses. Again, we want to avoid any bias.
✖ Answers: "Excellent, Really good, Quite good, Good"
✔ Answers: "Excellent, Very good, Average, Poor, Awful"
6. Keep things optional 
In most online surveys you can set questions as optional, or required – meaning they must complete the question to move forward in the survey. The trick here is to make most of your survey optional, in case respondents don't know how or don't feel comfortable to respond.
You'll want some questions to be required, especially key data such as gender, age, etc. But other than that, be sparing with your required questions. We've found that forcing respondents to answer all questions in a survey is more likely to make them quit or choose an answer at random.
7. Take it for a test run
One of the most frustrating feelings in the world is sending out a survey to a whole list of customers, only to later notice typos, incorrect questions or other mistakes within the survey. 
Once you've completed the survey, share it with a few colleagues, friends or family to test it out. With fresh eyes they'll be much more likely to spot mistakes or flag confusing wording. 
Time to write your survey…
With our top tips in mind, try writing a new survey for your business. And remember, writing a kick-ass survey means asking well-thought-out questions in a way that lets respondents answer truthfully. At the same time, it means providing respondents with a quick and easy survey-taking experience.
Good luck!
If you're looking for more inspiration for market research ideas, check out our guide to market research for your new business.
Keep learning...
Check out our other articles for more tips, tricks and advice to help your startup succeed.
See all