Having an amazing product or service is one thing. But without the right marketing, it's about as useful as having a champion racehorse and keeping it in the stable. You need to drive awareness so that consumers have your brand in the forefront of their minds.
Why do I need to market my startup?
Through effective marketing, you'll be the brand that consumers think of when they're looking for a solution to a problem that your products or services provide.
How do you achieve this miracle marketing? Well, there's no magic formula. And sadly, there's no 'one size fits all' approach. It's often a case of trial and error to find out which marketing channels and platforms best reach your target audience, your market research can help here too.
By investing time and effort into developing your marketing strategy and creating an actionable plan, you'll be on your way to engaging your audience and boosting sales.
How do I promote my startup business?
There are a number of ways to promote your startup, and the right combination will partly depend on your market, budget and target audience.
To know where to reach your audience, you need to know who they are.
Knowing your target audience is crucial. To know where to reach them, you need to know who they are. Some key questions to ask yourself about your audience are:
Which websites or platforms do they use most?
What motivates them to buy products and services?
Do they engage with Facebook ads, or are they more inclined to search on Google?
Are recommendations and reviews important to them?
Whilst paid marketing, such as Google ads, can often be a quick way to drive traffic, it's not always the answer to gaining genuine customers. You need to think about how competitive your market is. Often with paid marketing the more competitive your target industry is, the more you'll have to pay to be seen.
In order to stick to your allocated marketing budget, you'll want to ensure you get the best ROI from your marketing channels.  To do that, make sure you can measure performance to determine what's working and what's not. Consider low cost marketing options that might take a little longer to get off the ground but could reap some great rewards once they do.
Sign up for full access
Navigating your way through what to do can be confusing – that's why we're building something pretty special to make your journey that bit easier.  Sign up now and receive regular updates… as well as early access when we launch!
How to keep your startup marketing costs low
There are plenty of free (or low cost) options you can benefit from. Find more ways to keep the costs of your new startup down.
Use your social media profiles
A great first step for marketing your new business is to share what you're doing with friends, family and contacts through your social media channels. Start a Facebook page for your product or service and ask friends to like and share your page.
Generating social content is a great way to build an online following.
Create a LinkedIn profile for your brand and start posting content. And share those posts on your other social networks. Generating social content and encouraging shares is a great way to build an online following.
Create a Google business profile
Setting up a Google business page will mean you'll potentially show up in the results for local searches related to your business. Therefore, it's important to make sure the information on your profile is as clear, accurate and relevant as possible.
You can create a listing with a brief description of your business, your business hours, logo and articles related to your business. Use your Google business profile to shout about new content relevant to your business. They also offer a free, easy-to-use website builder.
Join the conversation
Whilst joining a conversation online and dropping in a link to your website might seem like a smart and easy way of generating traffic, it's not that simple. Users can often spot self-promotion a mile off so be more genuine and offer value to your target audience.
Engage customers by using your insights and expertise to contribute to conversations.
A better way to engage potential customers is by using your insights and expertise to constructively contribute to conversations. What are their pain points? Can you help them address some of those issues? By having authentic conversations with consumers, you should notice you'll have much more valuable interactions with them.
Create useful content
Social networks and online channels are flooded with content. And a lot of it just isn't that good. Be a brand that cares about the content you're creating and who you're creating it for.
Take time to understand what needs your target audience have, and how you can help serve them. Create content that answers common questions they might have, and in formats that resonate with them.
Make videos that are relevant to what you offer.
Blogs are a great starting point. Creating videos has also become an integral part of modern marketing strategies. Make YouTube your friend and make videos that are relevant to what you offer.
Something as simple as a product unboxing can raise awareness of your brand and bump up your business's presence on Google. Want to know more about YouTube? Here are some impressive YouTube statistics.
Attend events as a speaker
Being a thought leader in your industry can help you get a name for yourself and your brand at the same time. By speaking at events you set yourself up as an expert in the eyes of the audience. And by default, your brand becomes one that they recognise.
Use these opportunities to build brand awareness. Always have business cards ready to hand out – ideally cards that stand out. And stick around at the end to network and create personal bonds with other businesses at the event.
Keep up-to-date
Selling yourself and your brand as experts in a field, means being on the ball. Keep up-to-date with news relevant to your products or services and share your thoughts and expertise on the subject.
LinkedIn can be a great place to find groups with similar interests and discuss burning topics in your industry. You can also use it to see what your competitors are talking about – and read up on those issues if you're not already aware of them.
Enter business awards
Within most industries there are business awards you can apply for. Some are free to enter, others will involve an entry fee (and some are a bit of a con!). Research the awards that are relevant to your business and see which ones tend to get the most attention from industry experts and consumers.
Being an 'award-winning' brand makes you stand out from the competition, even if it was 'pay to play'.
If you win, it can be a powerful marketing tool to leverage. Being an "award-winning" brand makes you stand out from the competition. Add a badge on your website, include it on your email signatures and mention it on your social media profiles.
Offer incentivised referrals
Who doesn't love a freebie or a discount? Incentives can be a great motivator to gain new customers. Offering a 10% discount for referring friends or sending free samples can quickly generate a buzz and build a customer base.
Many big brands offer their customers free credit for referring friends. Ocado offers a £20 voucher to customers who refer a friend, and mobile network giffgaff offers their members £5 credit for every referral. And it seems to work brilliantly for their acquisition rates.
Founder story
"My best piece of advice? Be cheeky. As I always say; 'if you don't ask, you don't get'. When I was first starting out, I was looking for ways to add a bit of a punch to what I was doing – to create a bit of authority and get some attention.  As I worked in cyber-security… I went to the very top. I fired over a LinkedIn message to the Head of Global Cybercrime at the United Nations to see if they'd be up for doing a webinar together. The response? 'Yeah, sure – when's convenient?'
Just try it. Be cheeky. Be your own marketing success, don't rely on just the normal stuff that everyone's doing. Go out there, push, ask questions, be different".
– Eddie Whittingham, Founder
Read more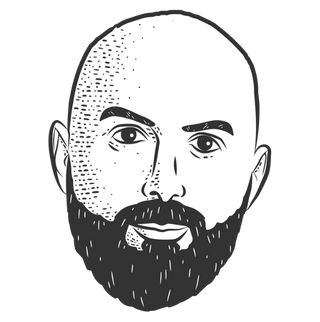 Paid advertising for your business
If you do have some marketing budget available to pay for advertising, then there are a number of popular channels to consider.
Google ads
Research keywords related to your business then get an estimated cost per click from the keyword planner to see how competitive your terms are. To help you get set-up, read our guide to Getting started with Google Ads.
Facebook ads
Ads on Facebook allow you to target very specific niche audiences, and are often less expensive than Google pay-per-click (PPC) ads. That said, conversion rates tend to be lower.
LinkedIn ads and promoted content
With LinkedIn you can either run PPC ad campaigns, or promote your content to relevant audiences. You can target people by job title so it can work really well for B2B marketers offering a niche product.
Microsoft Bing Ads
Bing Ads are similar to Google, with a lower average cost per click, which is a reflection of the lower volume offered on Bing.
Instagram ads
Sponsored posts on Instagram can be a good option for products aimed at an engaged millennial market. Instagram ads look just like regular posts, but will always have a "Sponsored" label. They can also include a call-to-action button to drive conversions.
Email marketing
Email marketing campaigns play a vital role in customer retention and product renewals. You want to maintain ongoing communication between your business and its customers, but beware of spamming!
Offer something unique to customers who sign up.
Create timely, relevant and feature content. And offer something unique to customers who sign up to your emails – discounts, exclusive content, early access, etc.
Direct Mail
Going old school with physical leaflets, letters or flyers can work, but we're not a huge fan of cutting down trees to promote your business in the 21st century. Especially as most people see unsolicited junk mail, as just that.
If you're hell bent on a direct mail campaign, opt for recycled and recyclable materials. Make the designs creative and eye-catching. And include clear ways of engaging your customers by including your website, email and social media details.
Outdoor advertising
For those of you with the budget for an outdoor advertising campaign, it can be an effective and impactful marketing channel. However, you can be smart with your money and make the most of free (or cheap) advertising space like local shop or cafe windows.
If you're paying for advertising billboards or poster space, be creative. Cut through the noise in a unique way with clear messaging to stand out and get noticed.
Advertise at local events
Events offer a chance to create memorable moments with potential customers. And clever, useful merchandise is often a hit. We're not talking useless keyrings or branded wristbands. Think useful items like power banks or reusable water bottles – and if they're directly relevant to your brand, even better.
Whatever you do, make sure your branding and website/social handles are clear.
Keep learning...
Check out our other articles for more tips, tricks and advice to help your startup succeed.
See all