Understanding your audience and the market you're about to enter is one of the most important steps in putting together a strong business plan – and can be one of the most challenging too. Be curious and do as much research as you can. You won't regret it.
Carrying out market research is crucial for getting to grips with who your potential customers are, what they're being offered and what they need. Gaining this insight will put you in a great position to shape your business for success.
Through the research process you'll also be able to identify your competitors and what level of competition your products or services will face when launched in the market. And, even better, it gives you the opportunity to establish what sets you apart from the competition.
Get to know your target market
Finding out the right information about your target market is key. What information about your potential customers will help you shape your products or services?
Markets, products and consumer behaviours can change remarkably quickly.
Primary data
Looking at your competitors and their activity can be really valuable in finding out a range of information. Some of the potential key learnings include:
How many competitors there are in the market
How effectively they're selling their product and services
The quality of what they're offering
Which marketing channels they're using
Secondary data
Are there any competitor studies or reports that have been published recently? And make sure they are recent. Markets, products and consumer behaviours can change remarkably quickly, so you want data that's going to help you here and now.
Look out for the following:
Company data published by your competitors
Official surveys and studies about your target market
Reports in the press
Existing government data relevant to your market
Top tip: Do a Google search on your target market and look at the type of content and products that come up in the top results.
Sign up for full access
Navigating your way through what to do can be confusing – that's why we're building something pretty special to make your journey that bit easier.  Sign up now and receive regular updates… as well as early access when we launch!
Where can I find information on my target market?
There are a lot of free data sources available online that can help you better understand your target market. Here are some that we find particularly useful:
Office of National Statistics (ONS) will have information on people's spending habits, demographics and historical pricing and changes.
YouGov is a global public opinion and data company with often useful consumer insights.
British Library Business & IP centre offers a range of support and resources for entrepreneurs and innovators.
Competitor websites and social media accounts will show you what they're offering, how and what channels they use.
Getting market research help
If you're planning a big business, you might need help carrying out the market research. If you have global ambitions then it's a good idea to speak to specialist international research partners. They can help identify opportunities, pain points and which channels are best to reach customers in different locations and with different consumer behaviour.
Looking for a research partner? Here's a list of accredited market research companies in the UK.
Talk to people
Speaking to people can provide invaluable feedback and insight for your new business. And, thankfully, there are a number of ways to interact with them.
Friends and family
Consulting friends and family can be a quick and easy way to start building up your research. Reach out to those around you and pick their brains about the products and services they use, and why. It's free and you can even enjoy the chat over a coffee or glass of wine.
Street surveys
Conducting market research on the street can give you brilliant insights, when you can get people to talk to you. And that's the tricky part. We've all dodged clipboarders in the street, so it's important to get to the point quickly and make it clear you're not selling anything.
Social media and review sites
Using online platforms and social media channels can be great for collecting feedback and information. But remember to keep your market in mind. B2B and B2C may require different approaches or using different channels.
Are there forums that you could look at to find out more about your audience? Look at reviews on your competitors sites, and search for your competitors on review sites like Which? or TrustPilot. Make note of the good, bad and ugly comments to learn from.
Online surveys
If you have very specific needs for your market research, you might want to carry out an online survey. YouGov offer their RealTime research service, which is a cost-effective way to get reliable insights quickly. A standard survey with YouGov will cost around £500.
To use Google surveys, you'll be looking at spending around £3,000 for a decent targeted survey. That obviously comes with the clout of Google so you're likely to get a strong set of results.
Run a focus group
Focus groups can be a great way of deep diving into topics with consumers – usually 8 to 10 people per group. You'll generally need to incentivise (with cash or vouchers) but focus groups can stimulate some very interesting conversations.
Start with a structured set of questions that can prompt open discussions within the group. And ideally you want to record the focus groups so that you can go back and review content in detail. If you're unable to record it then make sure you take notes throughout the focus group.
It can also be helpful to carry out user testing on your competitors sites. That way you can learn from their mistakes and highlight the strengths and pain points to then build the best online experience for your site.
Founder story
"We're in an age where there's so much information at your fingertips and the same applies to market research. Yes, you can go out and research it by reading up on articles, listening to webinars etc but sometimes there is no good substitute for speaking to your potential customers.
Market research is so often overlooked because it feels like hard work – but the information you can get from it is invaluable and a little time now can save you so much time – and money – in the future".
– Eddie Whittingham, Founder
Read more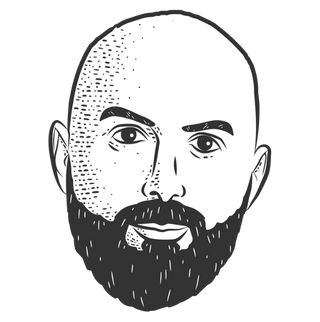 How do I reach my target audience?
Before you go creating online surveys or running out to the street with your clipboard in hand, it's worth clarifying who you're planning to approach before you start.
Demographics like age are a common, and often very useful, starting point. By knowing how old your customers are will allow you to appeal to them in an appropriate way. And it starts right now. Age will affect how you conduct your market research.
Take time to think about who you're trying to reach and how best to reach them.
Are your target audience young and engaged? If so, email, social media and other online research will generally be the most effective. On the other hand, for older customers you might need to employ more traditional techniques, such as street surveys or contact them via post.
Take time to think about who you're trying to reach and how best to reach them. Then build your market research plans from there.
Make research part of your business
Don't assume your audience will stay the same as you grow. Because they won't. The best way to ensure you're constantly evolving and staying relevant is to regularly carry out market research as you grow.
The business environment, competition and external factors are always changing. That means it's important to keep up-to-date with what the competition is offering and any changes they're making. And, ideally, you want to be the business that changes before your competitors.
Use feedback as fuel for your business growth.
Once you're up and running it's important to look at who's actually buying your products or services. And how they're buying them. Invest in channels that work, and rethink using ones that don't. You might be surprised how reality compares to your initial assumptions.
Listen to the reviews you get from customers, and react to them. Address common complaints, implement smart suggestions and use their feedback as fuel for your business growth.
Keep learning...
Check out our other articles for more tips, tricks and advice to help your startup succeed.
See all