It was Steve Blank, the Silicon Valley entrepreneur, who originally wrote about the idea of customer development as a business methodology. Blank recognised that startups have their own unique set of challenges and need specific processes and tools to be successful. 
One of these needs is to fully understand their customers as a fundamental part of their business strategy. Every business, large or small, needs a reliable customer base that will consume its products or services. Customer development is one of three foundations of a lean startup, along with business model design and agile engineering.
Customer development focuses on identifying potential customers for a business, establishing their needs and working out how best to meet them. Many startups move quickly to developing their product or service, without taking the necessary time and resource to establish customer needs first.
We're going to look at what customer development looks like and what the benefits are for startups looking to establish their place in the market.
Generally speaking, customer development is a hypothesis-centred framework used by businesses to validate their assumptions. It involves four key stages that enable a business to identify its potential customers, establish their needs and build in those learnings into the development of products or services. 
The four steps of customer development are:
1. Customer discovery
First, you take your business idea and turn it into a series of hypotheses for your business model. You then test customer reactions to your thinking and revise your business idea to reflect those confirmed needs. Basically, you're trying to understand who your customers are and what they need (or want).
2. Customer validation
During customer validation you test to see if your business model is repeatable and scalable. If not, it's a case of returning to customer discovery to re-evaluate your business approach.
3. Customer creation
This is where you start to build your products and execute your business plan to generate a demand with your customers. At this stage you also act to drive sales in order to scale the business. 
4. Company building
It's at this stage that your startup matures from its infancy into an established organisation that meets the growing demand for its products or services. You're proving your validated business model is effective and scalable, and are taking things to the next level.
Sign up for full access
Navigating your way through what to do can be confusing – that's why we're building something pretty special to make your journey that bit easier.  Sign up now and receive regular updates… as well as early access when we launch!
Key questions for customer development 
Customer development is like a fact-finding mission. You want to answer a number of key questions that you can then build your business from. And the key is not just to create a business that both meets the needs of its customers, but to use a business model that is both repeatable and scalable.
Some key questions to ask yourself:
Who are our ideal customers?

What do they want or need?

What features are they looking for?

What are the best sales channels to reach them?

How will we maintain customer growth?
By seeking out answers to these questions, you'll be in a much stronger position to develop your product for a real customer base.
Customer development manifesto
To help bring together the principles of the customer development process, Steve Blank and Bob Dorf put together a manifesto. Some of the key points are:
There are no facts inside your building, so get outside

Failure is an integral part of the search for the business model

Validate your hypotheses with experiments

Iterations and pivots are driven by insight

Not all startups are alike

No business plan survives first contact with customers
Check out Steve Blank's full customer development manifesto.
Founder story
"Getting to know your customers in an ongoing thing – it never ends, but it's important to get the foundations right from the off.  The sooner you can get on with it, the better, if I'm honest.  In my first business, I probably left this a little too long – it didn't mean the end of the world, but the business didn't grow nearly as fast as when I had really got to grips with customer development. So, that's always where I work hard now.".
– Eddie Whittingham, Founder
Read more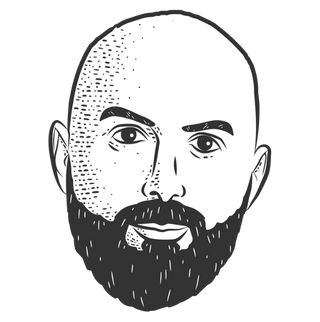 Do I need customer development?
Yes. Yes. And, er, yes. Without customers, your business will fail. End of. To ensure that your business has customers that are willing to pay for your products or services, you need to spend time understanding who they are and how you can cater to them. And that's what customer development does.
By applying a scientific technique to your business, you can validate your business idea and increase the chances of success. It gives you clear evidence of market needs and allows you to shape your business offering to match those needs with both what you sell and how.
Customer development isn't quick. It involves dedicating a lot of time and resources to reach out to potential customers and gather their feedback. It might even cost you money to see if your business is viable. But it's time and money well spent, as it's a lot cheaper than launching a full business that has no customers because you hadn't done the proper research.
When should I start customer development?
The sooner the better. The earlier you start the process, the more benefit you'll see. That said, you need to have a clear business idea before you can start customer development – and ideally before you go to market.
If you're in the process of building a product or services it's the perfect time to kick off customer development. Though you can also carry out customer development if you have a finished product but haven't gone to market, or you've launched but have only reached a small customer base and with little market traction.
The important part is to recognise the value of thoroughly understanding your customer and using that knowledge to shape your business. When done right, success is almost guaranteed.
Keep learning...
Check out our other articles for more tips, tricks and advice to help your startup succeed.
See all