These days we're bombarded with so many marketing messages. From the minute we wake up we see email ads, text promos, app promotions, billboards, bus stop posters, radio ads… you get the picture. 
Audience profiling is your key to building more meaningful connections with your customers. It helps you understand your audience, so you can cut through all the noise with comms that resonate with them. 
If you try and target everyone you reach no one – so let's target your audience
What is audience profiling?
Simply put, audience profiling is a way of defining who your target customers are. It's commonly a 4-stage process that involves segmenting your customers into groups, tailoring your messaging, optimising their engagement, and measuring how successful each campaign is.
The idea is that you personalise your marketing activity. Instead of taking a generic 'one size fits all' approach, you create marketing campaigns with specific audience profiles in mind. It's the old marketing cliché, if you try and target everyone you reach no one – so let's target your audience.
Sign up for full access
Navigating your way through what to do can be confusing – that's why we're building something pretty special to make your journey that bit easier.  Sign up now and receive regular updates… as well as early access when we launch!
The four key stages
The classic process of audience profiling will take you through the following four stages:
Segmentation
Using customer data is the jumping off point. Whether it's basic demographics (age, gender, location) or more sophisticated personal data (such as education, lifestyle, interests and buying behaviour), you can start to segment your customers into common groups. 
Think about your customers as real people
You want to think about your customers as real people. How do they spend their day? What factors affect their buying decisions? What motivates them? Once you've organised your customers into your main groups, you might want to elaborate further a create fully fleshed-out buyer personas.
Messaging
Once you have your target customers in mind and have taken time to think about their behaviours and motivations, it's time to create campaigns for them. Focus on addressing their wants and needs, attitudes and aspirations.
The key here is to craft messaging that will build your business profile as confident, relevant and engaging. You want your audience to not only understand what you're saying but to love you for it too. If words aren't your forté, now would be a good time to call a talented wordsmith for some help.
You need to know when and where to publish your marketing comms to get the best results
Engagement
With your brilliantly worded messaging ready to go, you need to know when and where to publish it to get the best results. That involves understanding the numerous marketing channels and platforms that your target audience engage with most. You'll want to consider the type of device(s) they use, their social media activity, browsing behaviour, and types of content they consume.
It's equally as important to consider when they engage too. If you can, drill down to get insights about when your target audience is most active on each platform – hours of the day, days of the week, times of the year. From here you can create a clear strategy of where and when you spend your marketing budget.
Measurement
If you want to know how well your newly honed marketing activity is doing, you need to be able to measure its impact. Before launching your campaigns, set clearly defined goals with tangible targets to reach. Being specific is crucial, so translate goals into facts and figures. 
That said, it's also worth noting that it can be a tricky process to get black and white figures for customer behaviour. You'll need to invest in a comprehensive data management tool if you want to successfully track and analyse metrics across your different marketing platforms.
How do I test and implement audience profiles
After you've taken time to create audience profiles, it's important you put them into practice if you want them to add value. Here's how…
1. Test email subject lines
This is a relatively quick and easy way to test messaging with different target groups. Segment your customer email list and create different variations of the email subject line to see which ones resonate best with each customer group.
2. Target with tone of voice
Most of us speak differently chatting to our friends down the pub than we would having lunch with our grandma. Take that approach to your different audience groups. You're the same voice just tweaked to resonate with your specific audience.
3. Choose the right channel
Similar to tone of voice, you want to choose the right channels to reach your target groups. Younger customers will generally be more engaged on certain social media like Instagram or Tik Tok, where older generations seem to have adopted Facebook as their social platform of choice.
Audience profiles can (and should) evolve with your business
4. Personalise paid ads
If you're running any paid ad campaigns, try serving specific ad copy for a particular audience profile. Consider context of the ads and what wording will resonate most. 
5. Serve dynamic content
Nowadays there are some great testing tools you can use to serve content relevant to a certain demographic or search term. And performance wise, personalised landing pages can work wonders for your conversion rates.
Founder story
"Audience profiling sounds a bit creepy, right? It's not. Well, OK… maybe a little but all with good intention. The point here is that by getting to know your audience really well and by customising your communications, the user journey etc to them, you'll see much greater success.
We spent time doing this in my first start up, which started out as simple as differentiating the sales comms we'd use for small businesses to large organisations – because they had different needs, different buying triggers and different habits. I really recommend taking the time to think this through and work out how you can use it to increase your conversions and customer satisfaction."
– Eddie Whittingham, Founder
Read more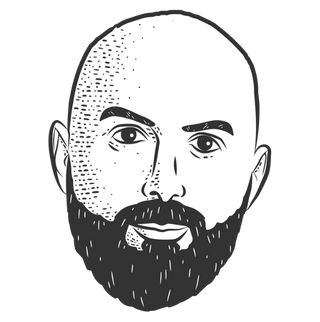 Benefits of audience profiling
Still wondering why you need to use audience profiling? Well, if you care about how you spend your marketing budget, here's a reminder why…
It focuses your marketing activity and can improve ROI

Stay ahead of your competitors with more relevant engagement with your customers

Understand, meet and exceed your customers' expectations

Base your marketing campaigns on fact

Build stronger relationships with your customers

Dig deeper and gain valuable insights for product development 
It's also useful to remember that audience profiles can (and should) evolve with your business. Audience profiling isn't something you just do once and use forever more. You need to regularly revisit the profiles you create, challenge your assumptions and repeat the profiling process. That way you're always basing your business on the reality of the moment.
Audience profiling and GDPR
As audience profiling involves using data, it's important to consider the GDPR impact. Thankfully, profiling is allowed under GDPR as long as you're completely transparent about your activity with your customers. Whenever you collect customer data you need to make it clear and give your customers the chance to object or withdraw their data.
The good thing is that most data used for audience profiling isn't classified as 'personal data', but it's better to be safe than sorry. Make sure you only hold data on file that you need specifically for profiling GDPR. And if a customer requested to 'be forgotten', delete all of their data from your system. If in doubt, check with a GDPR expert for their advice.
Looking for more marketing inspiration? Check out our marketing ideas for startups.
Keep learning...
Check out our other articles for more tips, tricks and advice to help your startup succeed.
See all