If you've been investigating digital marketing at all, you may have come across Google Ads (formerly known as Google Adwords), or at least heard the name. Unless you've dug a little deeper, you're probably wondering what the heck it is or does, and why you should care about it. Sounds about right? Well, you've come to the right place. 
In this article we'll give you an introduction to Google Ads, so you can get to grips with what it's all about. 
If you're looking to make your marketing spend work as hard as it can and achieve ROI figures of up to 900%, keep reading. It's absolutely possible with Google Ads.
What are Google Ads?
Google Ads is effectively a digital marketplace where businesses bid to rank at the top of search results pages on Google, based on certain keywords they've chosen. If you have the winning bid for a keyword then your ad will show in the ads at the top of the page.
If we've lost you already, a keyword is a word or phrase that customers put into Google to find more information about that topic, product or service. 
You'll notice on the Google search results pages these days, the first few results will often have the word "Ad" to the left of the URL. That's the sign that the business has paid to get themselves into that spot. It doesn't mean they're not relevant, it just means they've bypassed the organic content slow train.
It's an excellent way to reach new customers and quickly boost revenue through digital sales. When done right, it's not uncommon to see extremely high ROI figures using Google Ads. You just need to know what you're doing.
Sign up for full access
Navigating your way through what to do can be confusing – that's why we're building something pretty special to make your journey that bit easier.  Sign up now and receive regular updates… as well as early access when we launch!
How does Google Ads work?
In the background of Google Ads is a complicated system of bids and algorithms. And we're not about to explain how that all works. Life's too short for that. But we are going to look at the bits you need to know.
Only pay for clicks
The first thing to know about Google Ads is that it's performance-based. That means you only pay when someone clicks on your ad. Brilliant, right? Instead of paying for impressions (the number of times your ad simply appears on the customer's screen), you pay when an interested customer actively clicks on your ad.
This is one of the reasons that Google Ads is so powerful. You have customers actively searching for products and services with real intent. It's not advertising hounding a passive audience. Your ads are appearing for people looking for what you have to sell. It's genius.
Live bidding auction
Google Ads is a live bidding auction. A thriving hub of customers looking to buy things, and businesses hoping to sell their products and services. But you won't see any of that on the surface. To the naked eye, it's just a lot of search results. 
What it means for you is that you pick the most relevant keywords for your business and you bid on them. For the bids, you set a maximum price that you're happy to pay each time someone clicks on your ad (known as the 'cost per click' or CPC). Then Google does the rest. Simple. 
Cost + quality = winner
One of the great things about Google Ads is that the highest bidder doesn't always win – Goliath shall be conquered once again. (And by "win", we mean you get one of the top spots on the Google search results page for that keyword.) Google takes into consideration the "quality score" of the ad. 
Quality refers to the experience that the customer has when they arrive on your landing page from the ad – Google is watching to see what happens next after they click. If a lot of customers click on your ad and then immediately bounce off when they get to your website, that's poor quality. If a lot of them stick around and engage with your website, that's good quality.
Google wants to show the customer the best search results for what they're looking for. Therefore, you need to be a high bidder with a strong quality score. Keep that in mind when you're planning what keywords to bid on – make sure they're relevant to the products or services you're selling.
Google Ads vs organic content
This isn't an "either or" situation. You can have your search engine cake and eat it too. Well-crafted, high quality organic content is still king. It's the most cost-effective option over time and should absolutely be part of your marketing strategy. But it does take time to build up strong organic SEO performance.
That's where Google Ads comes in. Speed. Where you might struggle to beat the big market leaders with your organic content, it's more than possible to knock them off the search results top spot with your Google Ads. And fast.
If you know how to manage your Google Ads account properly, you can hit the #1 spot regularly and start seeing those customer clicks skyrocketing. At the same time, you can be working on your other content to slowly build up your organic search rankings in the background.
Bids and budgets
As a newbie to the world of Google Ads, this section is the most important to pay attention to. Unless you want to end up broke. In which case, feel free to ignore this part and go have fun wasting hundreds (if not thousands) of pounds on Google Ads.
Ah, you're still here? Great, you're a smart cookie. As we were saying, managing your bids and budgets from the outset can be the difference between those ultra-performing, ROI-smashing ads and total ruin. Not to be too dramatic. 
Take time to figure things out
We know having a shiny new toy like Google Ads can be tempting to get carried away with. But don't. At least, not until you know what you're doing. It takes time to really understand what works for you and what doesn't with Google Ads. Take it slow at the beginning and learn by testing the water with your ads and keyword choices.
Set budgets
Make sure you set budgets. And make them small to start with. You don't want to end up spending a fortune on Google Ads before you even know what's going on. And make sure you're comfortable with the maximum bids you set. It's only worth winning the clicks if you can afford the cost.
Keep it simple
You can bid on different ad variations, but we don't recommend going wild with variations at the start. They can quickly and easily get out of control and start racking up your Google Ads spend. Stick to a limited number of ad variants and see which ones work and which don't, and build on from there.
Founder story
"I remember first delving into Google Ads without a clue what I was doing… it seemed like a minefield and definitely took a bit of learning. But, taking the time to get to understand how it all works can be really powerful. You'll learn insights about what your audience are looking for, the terms people are searching for and so much more… all (hopefully) whilst gaining some traction.
Rather than just purely outsourcing this from the off (which is pretty tempting), I recommend either doing the research and learning the fundamentals or paying for an expert to show you the ropes. At least that way, if you do decide to outsource it in the future, you'll be well informed as to whether they're doing a good (or bad!) job for you."
– Eddie Whittingham, Founder
Read more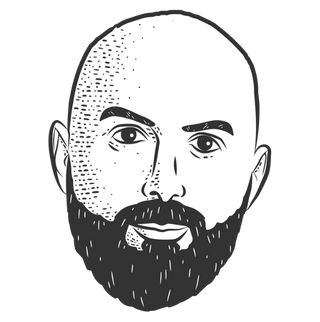 Digital marketing jargon buster
We don't love jargon and acronyms, but they're a very real part of digital marketing. So, rather than kicking up dust and rebelling, we'll just tell you what some of the most common ones are so you can understand them and move on. Here goes, in alphabetical order…
CPA – 'Cost per acquisition'. Also known as the cost per conversion, it's the amount of money you spend to get one complete conversion/sale from an ad. For example, if you spend £1,000 to get 50 sales the CPA would be £20.
CPC – 'Cost per click'. The amount you pay for the customer clicking on your ad. 
CPM – 'Cost per mille' (or cost per thousand). The cost of 1,000 impressions of an ad.
CTR – 'Click through rate'. The percentage of customers who clicked on your ad vs the total number of times your ad was shown to customers. Tip – the wording of your ad (otherwise known as your 'ad copy', can improve your CTR.
Impressions – The number of times your ad has been triggered by a search and appears in the results page. 
PPC – 'Pay per click', the advertising model where you only pay once a potential customer clicks on your ad. 
ROI – 'Return on investment'. The amount of money you make from the advertising money you spend (or any targeted business spending for that matter).
SEM – 'Search engine marketing'. A form of digital marketing to increase a website's visibility in search engine results pages, mainly through paid advertising.
SEO – 'Search engine optimisation'. The practice of increasing the quantity and quality of traffic to your website through organic search engine results.
Target CPA – The goal cost of converting a sale from an ad.
Keep learning...
Check out our other articles for more tips, tricks and advice to help your startup succeed.
See all