There's never been a better time to set up an ecommerce website with more customers than ever are purchasing online. Which is great news for having a bigger market to sell to. An online shop gives you the opportunity to sell directly to your customers, build your brand and grow your business.
The downside of this ecommerce boom is that customers now have high expectations that means you'll need to meet with your own ecommerce website. It needs to look good, be easy to use, quick to load and accessible from all web browsers and devices.
But worry not, we're here to dish out our expert advice with our top tips for setting up an ecommerce website. From design and layout to security and SEO, we've got you covered. So, get comfy and let's get you clued up and ready to go. 
1. Shine with simplicity
One of the key principles you should keep cemented at the front of your mind is: keep it simple. The fewer elements on the page the better, so you can focus the customer's attention on what you're selling. Keep products front and centre with a clear and simple design. Avoid cluttering pages with banners, pop-ups or any other distracting elements. 
Simplicity also goes for the range of products you display. Show too many and customers will be overwhelmed and you risk the dreaded decision paralysis. Too many options lead to a lack of decision making and users are more likely to log off than make a purchase. Instead, limit the number of products by selecting the best or most popular in each range at first.
Another key factor to think about is the number of clicks (or taps) a customer needs to make before they can reach the key product pages and buy an item. Clunky journeys with lots of clicks will kill your sales conversions. Use categories and filters to help customers quickly jump to what they're looking for.
2. The power of branding
Online shoppers want to feel like they're buying from a brand they trust, which means you need your ecommerce website to reflect your brand 100%. Both visually and through the words and messages you include on the site, everything needs to be consistent and coherent.
Make sure all the colours, fonts, image style and tone of voice on your website match the rest of your business channels. Your online shop needs to feel as much a part of your brand as your social media, online ads or email campaigns.
With that in mind, you'll want to take time establishing your brand look and feel so that you have a clearly defined visual brand toolkit before you start building your website.
3. Make it look professional
As well as making sure your brand is present, you want your ecommerce website to scream "we're professionals and know what we're talking about". After all, you're asking people to part with their money (and often their personal and banking details) to buy what you're selling. 
To succeed as an ecommerce site, customers really, really need to trust you and your business. That means they need to believe your business is legit, you have certain standards of quality and integrity, and you're not going to rip them off or steal their money and disappear. 
How do you achieve this? With some simple basics:
Invest in a website that has a clean and tidy design

Your use of font, colour and other visual elements should be consistent across all pages of your website

Your footer design should be consistent on all pages

There should be no typos, misspellings or grammatical errors on the site.

All buttons and hyperlinks should work

Photos should be high quality and crisp (not blurry or pixelated)
Sign up for full access
Navigating your way through what to do can be confusing – that's why we're building something pretty special to make your journey that bit easier.  Sign up now and receive regular updates… as well as early access when we launch!
4. Increase reach with responsive design
Mobile traffic now outnumbers desktop traffic, and that includes online shopping. If you want an ecommerce website that smashes those sales targets, you need it to look good and be fully functional on screens large and small – and that's what responsive design is.
Make sure every page only your website is optimised for mobile users. If you're using a pre-designed theme on one of the big website builder platforms (WordPress, Squarespace, Wix, etc) you'll find they're now all responsive as default – but that doesn't mean it's all done for you.
Pay attention to the length of the copy – paragraphs can quickly look chunky on a mobile screen. Searching, browsing and making a purchase should all be as easy on mobile as they are on desktop.
5. Put yourself in a shopper's shoes
The easiest way to build a great ecommerce website is to think like an online shopper. Can you find what you need? Is it easy to navigate? Are the products organised clearly? How easy is it to buy a product and complete a sale?
Those are the sorts of questions you should ask yourself when putting together your ecommerce website to make sure that your site is:
Easy to navigate

Well-designed

Quick and easy to buy
And because we're all a little bit different. Before you launch your site, get family and friends to test drive the site too. They'll quickly be able to tell you if there's anything they find confusing or hard to do.
6. Use high-quality images
Your ecommerce website is quite literally your shop window, and to capture your customers' attention high quality images are a must. No customers will want to buy from a site that has shoddy, pixelated images of their products. You need to showcase the very best quality images for each and every product on your site.
Professional product images will do a lot to help build customer confidence and trust in your business. In turn, that means they're more likely to buy, buy, buy. If you're looking for healthy online sales, strong images are crucial for converting browsers into buyers.
If you want to go one step further, video content is a big deal these days. But remember, quality counts. If you don't have the time or budget to create strong, professional videos – stick to photos for now. 
7. Score highly with scannable content
Scannability is the name of the game. Customers don't want to read long paragraphs of text or overly wordy descriptions. Instead, most will scan a page to see the key content – only reading about 20% of text on the page. Help readers by keeping sentences and paragraphs short and to the point. There's no room for waffling.
Some other key tricks for making your content quick and easy to digits are:
Use bold to highlight key words or phrases

Make the most of bulleted lists

Add subheadings to break up large blocks of text
If done right, you'll be able to convey your key messages with a lot fewer words and convert more website visits to online sales.
8. Boost reassurance with social proof
There's nothing quite like 5-star ratings and rave reviews to encourage other customers to buy your products or services. Incorporate real-life ratings, reviews and testimonials into your site – don't make them up.
The most powerful testimonials are the ones that have real life photos and a social media link to the person being quoted. Transparency and being able to prove the customers are real will massively boost confidence in your brand, and help rack up more sales. 
To make things easy for you, encourage customers to give feedback by making it quick and easy for them to rate or review your products on your site. And it can help if you follow up with email comms asking for reviews a few days or weeks after a customer has made a purchase.
Founder story
"If you're looking to set up an e-commerce store, don't over complicate or try reinvent the wheel. There are heaps of options out there, ranging from the easier to use ones, such as SquareSpare, right the way through to the more complicated but feature rich, Shopify. Spend a bit of time researching what'll be the best fit for you and then get to work. Use other, established online stores as inspiration.."
– Eddie Whittingham, Founder
Read more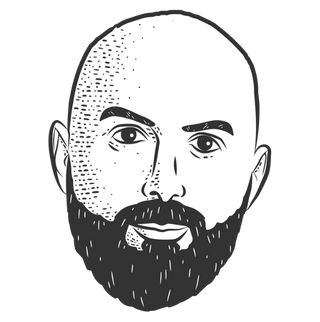 9. Create a joyful checkout journey
Your checkout is the single most important journey that a customer will go through on your website. The more clicks and pain points in that journey, the more would-be customers you're going to lose along the way. If you want customers to complete their purchases, you need to make it as easy and pain-free as physically possible. 
The main checkout pages should have clean, simple designs that don't distract from the purpose of completing the sale. In an ideal world you should give customers an option to create an account or check out as a guest – so you're not forcing everyone to go through the full registration process.
Some of the key information to show upfront that shouldn't be left til the last minute in the checkout journey:
Delivery costs

Your returns policy

Which payments are accepted
Make every step of the checkout journey super easy to understand. Show customers exactly what information they need to give, and when. If you're giving them options, like delivery, show them exactly what their choices are and clearly highlight any differences in cost.
And finally, once the sale is complete then direct them to a confirmation page that clearly summarises the sale, costs and delivery address. A confirmation page can be an excellent opportunity to add a link to "register for next time", to encourage guests to create an account.
10. Show that your site is secure
"Not secure" are two words that are guaranteed to rain on your ecommerce parade. Customers see an unsecure site as an obvious red flag, especially when it comes to providing bank card details and personal information for buying online.
The good news is you can easily avoid this problem by encrypting your whole website using a secure HTTPS protocol. You'll need an SSL certificate, which is basically a data file hosted on your website server that confirms the security of the content.
If you're taking payments you'll need to be PCI (Payment Card Industry) compliant. PCI is an industry standard that ensures any credit card information that's collected online is transmitted and stored securely.
As an additional layer of security, avoid storing any debit or credit card details on your website – so you're not liable in the event of your website being hacked.
Keep learning...
Check out our other articles for more tips, tricks and advice to help your startup succeed.
See all