Creating a website for your new business is a must these days. Customers will expect to find you online, either to find out more about your business and what you offer or to buy directly. Either way, you want to make sure your website gives them what you're looking for. 
In this article, we'll take you through the most important pages to include on a startup marketing website and what content to include on each page. If you're setting up an online shop, check out our 10 tips for setting up an ecommerce website.
Key pages to include
1. Homepage
Think of your homepage like a shop window. It needs to tell customers what your business is and what you have to offer. You have just seconds to capture their attention so the content needs to be easily scannable (using title, subheadings and clearly signposted links).
Don't go into too much detail on the homepage. If you need to expand on a topic, include a brief overview on the homepage and link to a dedicated page where you can go into more depth on the subject. This is also a good approach for building content for SEO.
Content to include:
Brief description of your business

Short explanation of your products or services

Bullet points for your business USPs / the benefits of choosing your brand
Nine times out of ten, customers buy or do business with a company because of the people behind the brand
2. About page
Nine times out of ten, customers buy or do business with a company because of the people behind the brand. And very often, the about page is the most visited page on a website. Use your about page to showcase the story of you and your team to let potential customers learn more about who you are. 
Your about page is where you can tell everyone why you do what you do. It's also a great place to state your goals and how you hope to achieve them. But letting customers see what you're all about lets them join you on the journey.
Content to include:
Summary of your brand story (why you started the business, what you've achieved, where you're heading)

Details of team members (include a photo and short biography for each person)

Any relevant team shots from business events or socials to add personality to your business

Highlight of the ways your business is different to the competition

Overview of your mission statement and what your business stands for
Dedicate at least a page to listing the details of the products or services you offer
Sign up for full access
Navigating your way through what to do can be confusing – that's why we're building something pretty special to make your journey that bit easier.  Sign up now and receive regular updates… as well as early access when we launch!
3. Products or services page (or both)
Depending on your business you may offer products, services or both. Dedicate at least a page to listing the details of the products or services you offer. This is a chance for customers to dig a little deeper and find out more about what you're selling. Kick off the page with a summary of your offering and then break the page down into sections with a brief overview of each product/service (or group of products/services).
If you have a lot to say, consider creating a landing page for each product service. The landing pages can go into the most amount of detail, for customers looking to get a deeper understanding of exactly what you have to offer.
Content to include:
Summary of what you have to offer

Bullet points of products/services with short descriptions

Links to learn more about each product/service

USPs / benefits of your business
4. FAQs page
Questions are big business. Not only are questions the key format for a huge amount of search traffic, but FAQs are what many customers look for when trying to find out more about a product or services. By including a page dedicated to frequently asked questions about your business, you can directly provide answers to your customers. 
Encourage customers to explore other parts of your website by including hyperlinks or buttons
FAQs provide the ideal easy-to-digest format to tell everyone what you want and need them to know. A top tip, don't just give flat answers. Encourage customers to explore other parts of your website by including hyperlinks or buttons with your answers. And be honest, don't just throw in a load of sales chat – customers will react better to genuine straight-talking answers.
Content to include:
Most common questions you get asked about your business, products or services.

Honest, genuine answers to those questions

Links to other parts of your website to encourage customers to explore
5. Testimonials / customer reviews
Real-life recommendations and positive reviews are like gold when it comes to converting customers and boosting sales. For any testimonials ideally it's good practice to include a photo of the author, as well as their full name and company – and, if possible, a link to their social media handle to add credibility and authenticity to each testimonial.
When it comes to ratings and reviews, showcasing positive comments and feedback from previous customers is really useful. If you want to be fully transparent you can also link directly to third party review platforms, such as TrustPilot or Google reviews. Being open about your reviews and customer comments helps establish a level of trust with new potential customers. 
Sprinkle individual testimonials across other pages of your site, where relevant
In addition to having a dedicated page for testimonials, it's also a good idea to sprinkle individual testimonials across other pages of your site, where relevant. 
Content to include:
Testimonials from sources who are happy to be named

Clear, professional photos of all quote authors

Customer reviews and/or ratings

Link to any third party review platforms, e.g. TrustPilot, Google, Yelp or Amazon
6. Contact page
The sooner you start the conversation with a customer, the better. Your website should have a clear and easily accessible contact page that lists all the ways a customer can get in touch with you or your team. 
Contact forms are useful but a lot of people don't like using them, so make sure you include alternative options, such as email, phone, social media channels or online chat. It's also a smart idea to include your core contact details (address, email and phone number) in the footer of your website, so it's available on all pages.
Content to include:
Email 

Phone number(s)

Mailing address

Links to your social media accounts

Contact form

Link to chat, if available
7. Blog / latest news
Although this doesn't strictly count as a single page, having a blog or latest news content is a big plus for both updating customers and boosting your chances of appearing in Google. A blog is a brilliant marketing tool that can drive traffic as well as generating leads and sales.
The very nature of a blog means you can use it for a range of content, from company press releases and news bulletins to more in-depth knowledge sharing articles. However you choose to use a blog for your business, it gives your brand a voice and a place to generate shareable content and engage with your customers.
Quality rules over quantity, so focus on publishing great content on your blog
Before you start posting, do your homework to understand what content your target audience is most likely to consume and find useful. Then make a plan of the topics you'll cover, the level of detail you'll need and the best tone of voice for the posts. Then you're ready to get blogging.
One thing to remember is quality rules over quantity, so focus on publishing great content on your blog – you don't have to post every day/week. Also, studies have shown that for SEO and shareability longer posts with a greater level of detail generally outperform short posts with limited information.
Content to include:
Long form posts with a decent level of detail

Regular posts to keep customers up-to-date and your website fresh

A posts covering a variety of topics relevant to your target market

Timely content that contains information about recent or upcoming events
Founder story
"I remember making my first website for Business Fraud Prevention Partnership using WordPress and a cheap theme. It wasn't perfect but it did the job. Don't get too hung up on making the perfect website and remember the classic advice that 'done is better than perfect'."
– Eddie Whittingham, Founder
Read more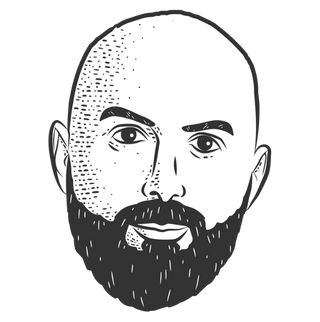 8. Policy pages
Technically a collection of pages, but given the various policy pages are pretty simple in terms of design and content we've grouped them together. As a basic you'll want to include a page for each of the following:
Privacy policy page

– This is a must-have for every website, as it tells your website visitors what you'll do with any personal information they give you. Make sure your privacy policy clearly states how any personal information and data collected will be used, and whether or not it will be shared with any third parties.

Terms and conditions page

– Similar to your privacy policy, your terms and conditions page is another vital page for your website. It basically sets out the rules that a visitor to your website must agree to abide by in order to use your website, including which country's laws govern the agreement and any intellectual property disclosure or applicable copyrights.
9. Sitemap page
Most website sitemaps come in two formats: XML and HTML. The XML version of a sitemap page is extremely important for one main factor, Google. It helps search engines find all the content on your site by following the internal links and connected pages – so it's good to have for your SEO performance.
The HTML sitemap is more for human use (although we're not sure how many people ever use a website's sitemap). It's a very basic list of all the pages on your website with relevant links.
Content to include:
A list of all pages on your website

Links to those pages

Your sitemap should be linked to from your website footer.
Your 404 error page is an opportunity to add charm and personality to your website
10. Page not found page (aka "404 error" page)
This is a much forgotten about page that many people don't ever think about customising. But you should. If a link is broken or you delete an old page, users can quickly end up on an 404 error page. Your 404 error page is an opportunity to add charm and personality to your website, and help customers at the same time.
Here are a few 404 pages we love, because they turn a potential frustration into a little moment of joy:
Content to include:
Messaging to say the content cannot be found

Link to the homepage

Search field

Links to the most popular content on your site
Other pages
The list above is a great jumping off point for your website, but it's not a definitive list. Your business will need a website as unique as you, so start with the pages above but chances are you'll need to add or change some of the pages. 
If in doubt, reach out to fellow founders on the GoFounder community for advice. Or find a friendly web designer who can give you some help. Now go create a kick-ass website!
Keep learning...
Check out our other articles for more tips, tricks and advice to help your startup succeed.
See all