A great mission statement is clear, inspirational and leaves customers and employees with a strong understanding of what your business is about. Your mission statement will provide the base on which future business and brand decisions are made.
If you need help writing your mission statement, keep reading…
What is a mission statement?
A mission statement is a brief description that summarises the aims and values of your business. It outlines the fundamental purpose of the business and gives an explanation of why it exists.
A mission statement tends to be a sentence or short paragraph that sits at the very heart of the business. It encompasses and inspires everything that the business does and stands for – defining the motivation for success.
It's useful to distinguish between a mission statement and a vision statement, as the two can sometimes be confused for one another. A mission statement represents the current position of the business, whereas the vision statement is looking to the future at what the business wants to achieve.
Sign up for full access
Navigating your way through what to do can be confusing – that's why we're building something pretty special to make your journey that bit easier.  Sign up now and receive regular updates… as well as early access when we launch!
Examples of mission statements
Here are some mission statements that we particularly like, from brands you probably know well…
Google: "To organize the world's information and make it universally accessible and useful."
Spotify: "Our mission is to unlock the potential of human creativity — by giving a million creative artists the opportunity to live off their art and billions of fans the opportunity to enjoy and be inspired by it."
Tesla: "Tesla's mission is to accelerate the world's transition to sustainable energy."
Nike: "Our mission is to bring inspiration and innovation to every athlete* in the world. *If you have a body, you are an athlete."
Innocent Smoothies: "Our mission statement is to supply health-consious adults and children worldwide with 100% natural, delicious, healthy and sustainable food."
What makes a great mission statement?
The trick to writing an inspiring mission statement is taking your time to craft the words, and sticking to a few key elements. Your mission statement should be:
Simple
The best mission statements are simple. Use common language to clearly state your purpose in a powerful way that can be understood by all readers. Be efficient with your words (there's no room for waffling in a mission statement) and avoid jargon or confusing vocabulary.
Compelling
To do its job properly your mission statement needs to be compelling. It should present a common purpose that you, your employees, customers and anyone else reading the mission statement can aspire toward. Nike's mission statement is famous for being simple, inspirational and inclusive. Everyone can relate to their words: "to bring inspiration and innovation to every athlete* in the world. *If you have a body, you are an athlete."
Relevant
The most powerful mission statements are continuously relevant. They're not stuck in the past. They allow the business to reflect and stay on track, ensuring that every business decision can be centred back to a common goal. 
Take Google, for example. With so many facets to the brand it would be easy for each arm of the business to get distracted if there wasn't a strong mission statement at the core of all their work. Their statement "to organize the world's information and make it universally accessible and useful" applies as well to Google search as it does to Google Maps, Gmail or Google Analytics.
How long should a mission statement be?
The content of your mission statement is far more important than the length. That said, it's important to keep it as short and punchy as possible. As a rough guide, mission statement should be 100 words or fewer.
Ideally you want to encapsulate the purpose and essence of your business in a sentence or two. Your goal is to clearly and concisely communicate the goal of your business, and you want it to be memorable.
Don't rush it. It will take time and many iterations to craft the perfect mission statement. But when you get there, it's so worth the time and effort you put in. And a well-written mission statement will help you for years to come as your business grows and evolves.
Founder story
"When I was busy growing my business, we went through a rebranding exercise from the world's worst named business – the 'Business Fraud Prevention Partnership' to 'The Defence Works'. It was during this rebranding exercise that I really became to realise how important our mission statement was. Yes, it's just a statement – but it can really help shape what you're doing and where you're going.
As the 'BFPP', we'd had a super corporate looking brand but our training product was so interactive, so creative it really was at odds with it. We were also fast establishing ourselves as a clear challenger in our sector for creating something unique, what no one else was capable of and that massively helped to sculpt our mission statement: 'Making security awareness training quick, simple, and fun for employees at every level to reduce risk from their everyday'"
– Eddie Whittingham, Founder
Read more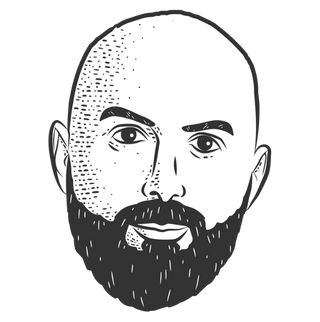 Mission statement dos and don'ts
Here some things to include and avoid when writing your mission statement.
Do…
be specific in stating your goal

explain why your business exists

make reference to employees and customers

mention how you are going to achieve your goal(s)

keep it short and snappy
Don't…
say you're going to be the biggest and best in your industry (unless you can back it up)

speak generically with no personal meaning

waffle on with lots of unnecessary words

use industry jargon and acronyms
How do I start writing my mission statement?
If you're ready to set out on the road to creating a powerful mission statement, here's what to do…
Decide why you're writing a mission statement.

To engage customers, think about how you're different from the competition and what value you will drive for them. 

Identify core values.

To represent your business and what it stands for, examine what core values and behaviours you want to reflect and mention them in your mission statement. 

Start writing.

The first version won't be perfect. Neither will the second. But the sooner you start, the easier it will become to hoane and craft the right wording. And, if you're not a natural wordsmith, seek out the help of any strong writers you know to help you get there.

Get the opinion of others.

Once you've put together your first draft (or drafts) or your mission statement, it's time to get feedback. The best people to give you feedback are those who don't necessarily know anything about your business. The less they know the better, as they can give you an honest reaction to your mission statement.

Embrace your mission statement.

The real value of your mission statement is living and breathing it with every business decision you make. Keep the mission statement close to hand and refer back to it regularly to make sure you're focused on why you started the business in the first place.
If you're a new business owner with a small team, sharing your mission statement and core values is an important part of bringing everyone together. You want everyone to be on the same journey towards a shared goal. Even better, get them involved in writing the mission statement – there's nothing more inspiring than a whole team contributing to the essence of the business.
Keep learning...
Check out our other articles for more tips, tricks and advice to help your startup succeed.
See all