You've probably heard a lot of chat about business plans, and that's not surprising. Writing a business plan is one of the single most important steps in starting a new business. You may have even started writing your own plan already and need a little help.
In this article we'll cover some of the basics of writing a business plan and what to focus on. As with a lot of topics we talk about, we'll give you pointers and then it's over to you to do the research to get fully clued up and flesh out your business plan.
What is a business plan?
A business plan is a document that should outline the purpose of your business, your goals and how you will achieve them. It's basically the blueprint for your business idea. A strong business plan will clearly set out the various aspects of your business, including:
An overview of your business and its objectives
Financial forecasts (including how much you need to get started, planned spending, etc)
Product strategies (what your product/service offers and how it differs .from competitors)
Why do I need a business plan?
Writing a business plan forces you to consider all the different elements of your new business, the market and your competition. In turn, this gives you a much stronger understanding of the business you want to launch and the goals you want to achieve.
In addition to helping you define your goals clearly and highlight areas you may need to fine-tune, a business plan will be your 'pitch' for investors, partners and employees.
A well-written business plan demonstrates that you've thought things through.
Potential investors will want to see that you have a clear and robust business idea, and know how you plan to execute it. A well-written business plan demonstrates that you've thought things through, considered risks and reviewed the competition.
A well defined business plan could be the difference between success and failure. Firstly, because it helps you consider the strengths and weaknesses of your business and its place in the market. And, secondly, because it might well be the difference between securing that essential funding (link to the funding guides) or not.
One thing to remember is that, as your business evolves, it's likely that your business plan will need to evolve too. Keep reviewing your business plan to ensure it stays relevant and accurate. (link to writing a business plan for business growth).
Sign up for full access
Navigating your way through what to do can be confusing – that's why we're building something pretty special to make your journey that bit easier.  Sign up now and receive regular updates… as well as early access when we launch!
What are the core elements of a business plan?
A thorough business plan should ideally include the following sections:
An executive summary
Company description/Business overview
Service or product
Market analysis
Organisation and management
Marketing and sales
Funding
Financial projections
Lean startup business plans
In recent years, lean startup plans have become popular with businesses that either need to get started quickly or have a simple business idea. Rather than an in-depth blueprint of your business, it's more of a brief summary of your plans.
A lean startup plan can be as short as one page. Crazy, right?! But don't be fooled. Just because it's short doesn't mean that it doesn't need serious thought. In fact, if you only have a page or two to present your idea then every word counts.
If you're going for the lean option, take time to craft a clear and well-written plan that includes all of the following information:
Value proposition
Key partnerships, resources, and activities
Customer segments, channels, and relationships
Revenue streams
Writing your executive summary
The executive summary is the 'hook' for investors – making it the most important part of your business plan. It's the first part of your business plan that they read so it needs to be a punchy, engaging and accurately presented summary of your business. Like a good film trailer or book synopsis, your executive summary will dictate whether your audience keeps reading or not.
Although it's going to be read first, your executive summary should be the last part of your business plan that you write. That way you'll have done all the hard work of writing the different sections and be in a much better place to write a clear, concise overview of your plan.
Your executive summary should serve as an engaging outline of your business plan.
In your executive summary, make sure you mention the following:
Your mission statement
Why you're starting your business (this needs to be positive and catch the reader's attention, particularly if you're looking to secure investment)
Details about your business (your target market, strengths of your product or service, marketing plans, competition, etc)
Your financial plans (include projections for the next 3 years, who'll be working on the product and service and their expertise, your timeline from planning to launching your business.
Essentially your executive summary should serve as a positive and engaging outline of your business plan that briefly summarises each of the key points from the rest of your business plan in a sentence or two. As a guide an executive summary be a maximum of two pages.
Top tip – Read your executive summary aloud to friends and family and get their feedback. Is it clear? Is it compelling? Does it flow? Is it tailored to your audience? Revise and polish your executive summary until you're happy with it.
Business overview
Your business overview will explain what your business sets out to do and why, what product or service you plan to offer and your USP (unique selling point), i.e. what makes you different from what's already in the market. In this section you can also include what work has been done to date, and any relevant experience you might have.
It's also worth including anything that's specific to the industry you're going to enter. Are there any blockers to entry? For example, if you'll need to be regulated by a body such as the FCA (Financial Conduct Authority), or if you have any technological dependencies.
Your need to show you understand the landscape of the market you're joining.
Market analysis
In the market analysis section of your business plan, you should include details about your target market, such as:
Size of the market
An overview of your main competitors
What need or gap in the market is your business addressing
Your market analysis needs to be thoroughly researched to show you understand the landscape of the market you're joining. Explain how you intend to reach your target market, which platforms and marketing channels your audience engage with most, and how you'll engage with them.
For help with research, check out our guide to market research for your new business. (link to researching the market blog).
Organisation and management
This section will show the overview of all the people involved in your business. Take this opportunity to highlight the strengths and experience of your team (and yourself). Also, identify any of your weaknesses or challenges and explain how you address or overcome them.
Founder story
"Truthfully, not everyone starts with a business plan. Equally, some people spend aaaages on a business plan – making it look absolutely amazing even thought they might never show it to anyone.  Firstly, think about the purpose of your business plan. If you're going for funding off the bat – you'll need this to be absolutely on the money and look like the real deal. But, if you're just looking to get your business started off then think of your business plan as something to help you view things a little more honestly. Business plans are a great way of shinning a sometimes uncomfortable light at the bits you don't want to see, so it's a really worthwhile exercise no matter your intention for it."
– Eddie Whittingham, Founder
Read more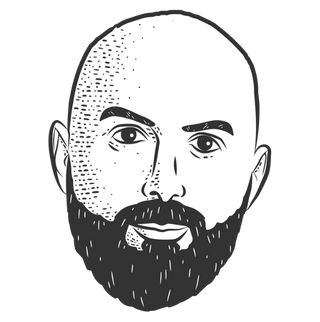 Funding and financial projections
In this section you'll need to include projections for Year 1 revenue, an overview of your startup costs and any operational costs you'll incur in the first year. You will also want to mention if you've already secured any financial backing, or whether you'll need funding – and how you intend to source it.
Include P&L (profit and loss) projections for the first three years. That should include the turnover that you require to break even. Compare this with your projections, do they look realistic? It's important that also outline key assumptions, such as the pricing of your product, your unit sales, the timelines you're working to and any seasonality relating to your product or service.
It's important to have measurable goals and a schedule to achieve each one.
Summarise your plans for the business, when you plan to launch and a timeline for achieving specific goals, such as a target number of sales or profit. It's important to have measurable goals and a schedule to achieve each one.
Assess the risks
Every good business Founder will have performed a thorough risk assessment for their business. Make sure you've performed a SWOT or SOAR analysis for your business, so that you can identify strengths and weaknesses your business may have – then address them in your business plan.
Explain how you will take advantage of your strengths to help your business succeed. And also cover how you'll deal with any perceived weakness and monitor any threats your business may face.
A business plan that acknowledges risks is a major plus for investors.
A well-rounded and considered business plan that acknowledges its risks shows that you've done your research. That's not only good practice, but it's a major plus for investors too.
Appendices
It's good to include supporting information in appendices of your business plan to add depth for interested investors and partners. Some examples of appendices are:
Detailed financial forecasts
CVs for you and your team
A list of assumptions (e.g. profit margin, any funding you will be receiving, interest rates, market dependencies, etc)
Download a business plan template
If you're ready to start writing your business plan, you can download a template.
Either our own or https://www.gov.uk/write-business-plan.
Keep learning...
Check out our other articles for more tips, tricks and advice to help your startup succeed.
See all