The excitement and enthusiasm that comes with launching a new business is unforgettable. But, if you want to succeed, caution and practicality also need to be thrown into the mix – and that's where business insurance comes in. 
You'll be thanking us later when your business insurance is getting you out of a sticky financial situation
It may sound dull, but you'll be thanking us later when your business insurance is getting you out of a sticky financial situation. Feel free to send us beer as a thanks, we love a good pint. 
Anyway, getting back to the topic. There are a number of different types of business insurance out there, so we'll run through the most common ones and look at when each type of cover can be particularly useful (or legally necessary).
Sign up for full access
Navigating your way through what to do can be confusing – that's why we're building something pretty special to make your journey that bit easier.  Sign up now and receive regular updates… as well as early access when we launch!
Types of business insurance
Many of you will have heard of public liability and employer's liability insurance policies. They're two of the most common, but there are also a few more you should know about – for example, professional indemnity insurance is pretty much a must have.
Public liability insurance
One of the basic requirements of a business is public liability insurance, which offers cover if you or one of your team cause injury or damage to a third party. You'll be covered both on your own business premises as well as out and about, i.e. when visiting customers or attending industry events. 
Most insurance companies will offer you public liability as standard and then offer you add-on insurance cover, depending on your type of business.
Employers liability insurance
This is another one of the most common types of insurance policies. Employers liability insurance is a legal requirement for any businesses with employees. That covers full-time and part-time employees, freelancers and contractors.
Employers liability will cover you in the event that a member of your team sustains an injury or becomes ill as a result of their work. Organising this insurance if you have employees is a must. Failing to do so can end up being pretty darn expensive, in the shape of fines from the Health and Safety Executive (HSE). 
Professional indemnity insurance
Otherwise known as 'errors & omissions cover', professional indemnity insurance is useful for any startup or small business that offers a professional service or advice. It basically covers you in the event that a customer is so unhappy with your work that they decide to sue you. 
If you're providing some form of service, you'll probably want to get your business professional indemnity insurance. It will typically cover your legal expenses, compensation costs and resulting fines for things like:
Your client loses money as a result of your work

You infringe industry regulations

You get caught up in an IP dispute
Having adequate business insurance can help you win business and show investors you're serious about your business, as you have a good understanding of business needs
We'd argue the above are almost essential pieces of cover you're going to need once you're up and running.  But, if you're a product based business, you might also need specific insurance to cover your products in the event someone is injured consuming or using them.
Here are some other types of insurance that you might want to consider. Remember, as is the case with a lot of insurance – it's a risk to you by not having it. There might be legal obligations to have it or you might just need to decide how comfortable you are with the risk of not having insurance to cover a specific outcome.
Business equipment and office contents insurance
No matter what your business is, you most probably own some equipment or materials that you work with. That could be office furniture, computing equipment, stationery or other office kit. If you want to cover laptops or mobile phones then you'll need to make sure you have portable equipment cover, as it doesn't tend to be standard with business contents insurance. 
Directors & officers (D&O) liability insurance
As the director of a limited company you could personally be in the firing line for legal claims. If you make decisions without shareholder approval or oversee financial reporting and the proverbial hits the fan, you could face fines, disqualification or even a prison sentence. Yikes. 
D&O will protect you against any claims that target you personally responsible for wrong moves. In fact, many investors will ask for proof of D&O insurance cover before investing – having the policy in place shows them you're a responsible director.
PSD2 insurance
If you're launching a fintech business, listen up. According to the FCA, PSD2 is relevant for businesses who are currently authorised by the FCA, or are planning to get FCA authorisation. It's basically an update to the EU's Payment Services Directive.
That includes all existing payment service providers (PSPs), payment initiation service providers (PISPs), account information service providers (AISPs), banks, building societies, credit card providers, money remitters and e-money issuers.
Business vehicle insurance
If you or any member of your team use a vehicle for work purposes, you need to make sure you have suitable vehicle insurance. It doesn't matter if it's just the occasional drive to a meeting, or a one-off stock pickup, you need specialist business vehicle insurance.
If you have an accident or cause damage whilst using your vehicle for business your standard policy won't pay out. And that can be a painfully expensive situation to end up in.
Founder story
"Insurance was another one of those areas which seemed quite daunting when I was first starting out. What insurance is a must have versus a nice to have and how much might it all cost? I decided I wanted to get some basic insurance in place to cover me and the business – so I went for professional indemnity (in case I did something wrong), public and products liability insurance (in case someone has an injury or damage was made to a client, customer, supplier etc whilst I visited them) and employers' liability insurance (which is legally required once you hire staff)."
– Eddie Whittingham, Founder
Read more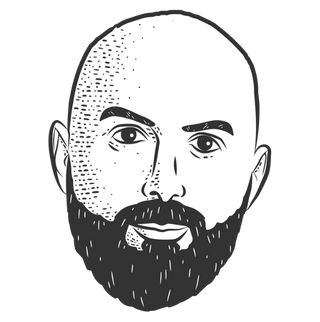 How much does business insurance cost?
This is a tough question to answer, and it depends on so many variables. We wouldn't want to give you inaccurate or out-of-date prices, so we won't. Instead, speak to a number of business insurance providers to get quotes. Do your research and shop around to see what the best business insurance deals are.
Most insurers won't be able to offer you advice, so if you need help deciding on what's right for your business it's best to have a chat with a financial adviser or insurance broker.
When should a startup get business insurance?
Sooner rather than later. Ideally you'll get all of your insurance policies in place before you start trading. You want to be covered from day one so that you have peace of mind that your business operations have a fallback, should anything go wrong.
Make it a priority to do your homework on business insurance for your startup
What insurance do I need for my small business?
Here are a few examples that might help you decide which insurance cover you need:
You have a team of employees (permanent, freelance or contractors) – you're legally required to have employers liability insurance.
You offer a professional service or advice – professional indemnity insurance is there to protect you if clients are unhappy with your work. 
You plan on launching a financial startup – PSD2 insurance will provide your fintech business with suitable cover as stated in the new Payments Services Directive.
You're the company director for a startup – directors and officers (D&O) insurance will help you with any legal fees and compensation from any personal legal action taken against you.
Your business is at risk of hackers – cyber liability insurance is for you as it will help minimise the damage and costs of cyber attacks, including any GDPR penalties (where they're legally insurable).
You publish online content – media liability insurance can help protect you from the effects of a misjudged post on social media or other content marketing mishap.
Make it a priority to do your homework on business insurance for your startup or small business. It's not only peace of mind for you, for most companies it's also a legal obligation. And having adequate business insurance can also help you win business and secure investors. So what are you waiting for? Go get that insurance sorted now.
For more helpful tips and guides on launching your new business venture, check out our starting a business hub.
Keep learning...
Check out our other articles for more tips, tricks and advice to help your startup succeed.
See all