You have a business idea, almost certainly a hundred Post-It or loose-leaf notes and perhaps even a fully-fledged business plan. But it is now crunch time – you need a business name. Your business name could determine the success or failure of your business, this is potentially as stressful as naming your first child!
What does your business name mean, denote, or empower? And, how will people use your business name in future – have you chosen something that is open to humorous adjustments or negative connotations? There are plenty of examples of seemingly poorly chosen business names – or are some of them clever plays on words that make customers remember them? Take Sam and Ella's Chicken Palace…where the name hints at something you really do not want to leave their restaurant with. How about STD Contractors or Master Bait & Tackle?
How to choose a business name
So, you could be humorous with a business name – creating something customers will remember intentionally or not. Depending on your business, product or service, this just might not be appropriate.
However, if your business name is memorable it'll roll of the top of the tongue when people are discussing and recommending businesses. Your customers will look for it first when they need something…"oh yeah, did you hear about…let's try there."
Then there are those really simple snappy names – Facebook, Google, Ikea, Lego. These names are easy to remember, easy to spell, easy to search for on the net and have lots of potential for marketing designs and materials.
Don't forget you are also going to need to buy a website domain for your business and create email addresses. Domain names are increasingly hard to find so an availability search should form part of your name choosing itinerary. It's worth knowing that the CarInsurance.com domain was bought for $49.7 million and VacationRentals.com $35 million – but there are plenty out there for 0.99p, just be share to make it a good one! There are lots of intricacies of the internet and the search engines that need to be well researched when choosing a business name especially if you are looking to develop a high-ranking internet presence.
Here is a quick list of considerations when choosing a business name:
Is your business name relevant and memorable?
Are there any unintended connotations or plays on words that could help or hinder your business development?
How does your business name stand up to translation or implication in other languages?
Is it short, snappy and easy to market?
Does your business name have flexibility if you diversify later into new products or service areas?
By now you may have a business name you want to pursue. Your next step is to try it out with your peers, business connections, your friends and family, your network or perhaps even a few potential customers. Ask for candid feedback and pay attention to it.
Sign up for full access
Navigating your way through what to do can be confusing – that's why we're building something pretty special to make your journey that bit easier.  Sign up now and receive regular updates… as well as early access when we launch!
Checking your business name is unique
It's time to get really serious with choosing your business name Ensuring it is unique and not used or trademarked elsewhere is essential. There's a risk that you can launch a business, even operate for some time then find you are subject to legal proceedings for using a name already in use or trademarked. At this stage you also want to consider how you will protect your own business and business name from future copycats, intentional or not.
A Companies House search is a good place to start to check for registered companies with the same or similar names. Companies House has a name availability checker. You can also check if your business name has a registered .com domain. Domain name availability searches will generate combinations of available and registered domain results, so you'll get an idea if someone else has registered or is using the business name you have in mind or similar variations.
Then, of course, there is Google, where you can find out what companies come up in search listings for your company name. And, you'll begin to find out what could happen when customers search Google for your future company name. Understanding search results is critical, again especially if you want to develop a presence on the net.
Founder story
"I definitely chose the world's worst name when I first started my business. The 'Business Fraud Prevention Partnership' – catchy, right? WTF was I thinking?! I did manage to at least start the business using that name but it didn't take me long to realise I was never going to be able to really grow the business using that name – it was bland, boring and… well, pretty sh*t.
I ended up going through a whole re-brand process which took up a lot of time and obviously cost, too. It was worthwhile, definitely, but would I have been better getting it right from the off? 100%. Another lesson learned."
– Eddie Whittingham, Founder
Read more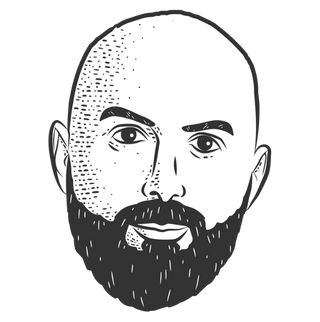 Registering your business name
Ready? Formalities for creating a business are stressful but also super exciting. You're making the first firm steps on your endeavour and can finally start to say you own your own business.
To register a business in the UK as a limited company or LLP you'll need to register with Companies House. You can also register your business name as a trademark which will prevent others from copying or using your business name and give you legal grounding to combat anyone that does. Registering your business name at Companies House does not give your name legal protection – only trademarking will. Equally if you trademark a business name you might not be able to register it with Companies House, so it is vital you look into both processes thoroughly as well as also looking at domain name availability.
If you are starting up as a sole trader in the UK instead of registering as a limited company you will register with HMRC and begin the process of eventually needing to complete Self-Assessment tax returns.
To check the availability of internet domain names such as "MyBusiness.com," or "Entrepreneur.net," there are a number of domain name registrars easily discovered on Google, for example – GoDaddy is a widely used one. You can see if you desired name is registered and suggested variations and their availability. It's worth looking into domain name best practices in more depth and worth noting that you could buy "MyBusiness.com," but someone else could buy or own "MyBusiness.net, for example.
Understanding how domains and search engine optimization coupled with internet and domain marketing practices work and are successful will be essential for the long-term success of your business and should form a major part of your research and planning.
Keep learning...
Check out our other articles for more tips, tricks and advice to help your startup succeed.
See all