When launching a startup, the way you structure the business to generate money is absolutely crucial. Your business model will very often be the difference between gaining funding, or not. And achieving commercial success, or not.
To help you get to grips with business models, we've put together this guide to outline the most common types of business model you might want to consider.
What is a business model?
In short, a business model is a plan of how your business is going to make money. It deals with two main elements: pricing and costs. Both are equally important as they'll directly impact your gross profit.
Your business model will set the scene for potential investors by showing them exactly how you plan to make a profit – so it's worth taking time to research your options. 
Your business model will also help you identify a base set of needs for the business. By understanding how your business will operate you can then establish what talent you're going to need. The business model will also make it clear to your team what you want to achieve and how.
When planning your startup's business model, you should take into account the following elements:
Products and/or services you're planning to sell

Type of customers you're targeting

Market you'll be competing in

Any partners you're considering working with (e.g. suppliers, distributors, etc)
Your business model will set the scene for potential investors by showing them exactly how you plan to make a profit.
What's the difference between a business model and a revenue model?
Just quickly, before we crack on with the types of business models out there we thought it would be useful to clarify the difference between a business model and revenue model:
A revenue model is the strategy that outlines the different ways in which a business will make money and the resources needed for each.
A business model is the structure of the business as a whole, including the revenue model and how all the various elements of the business will work together.
Business model vs business plan
Your business model details how you plan to generate revenue and drive profits. Your business plan then builds upon that model and sets out your company's strategy for achieving its goals. That includes identifying key milestones and forecasting the financial performance of the business in the future. 
Often we find there's some confusion between a business model and a business plan. It's easiest to think of the business model being the central column of your business plan.
Do startups have a business model?
There is no one fixed business model for a startup. Thanks Dickens. Every startup is different and choosing the right business model is a fundamental step in getting started – you need to make sure the shoe is gonna fit.
Keep reading to find out more about the various business models that are commonly used by startups.
Startup business model innovation
Your business model will most likely change and evolve over time. This is important in order for you to react to changes in your target market, technology, competition and other factors that influence how your business operates and performs.
These changes are known as business model innovation. They can include things like a change in your distribution or product strategy, or a pricing shift due to a change in the market.
Staying on the ball and making necessary changes to the way your business operates can be a real game changer.  A business that can pivot in response to external factors will stand a far greater chance of succeeding in the long run.
 A business that can pivot in response to external factors will stand a far greater chance of succeeding in the long run.
Sign up for full access
Navigating your way through what to do can be confusing – that's why we're building something pretty special to make your journey that bit easier.  Sign up now and receive regular updates… as well as early access when we launch!
Most popular startup business models
There are a wide range of business models out there to choose from so we've put together a brief overview of some of the most common ones. Some of them will seem more appropriate to your business than others, based on your main revenue stream (direct sales, advertising-based, franchises, hybrid, physical stores, an online store, etc.). 
Once you've read through them all, we recommend deep diving with further research into the specific business models that sound most relevant for your business.
1. Freemium business model
This type of business model offers customers a basic version of a service for free, with the option to pay for an upgraded version of the service. The revenue from the upgrades then drives profit. Some of the most well-known brands using the freemium model include Spotify, LinkedIn and Dropbox.
2. eCommerce business model
One of the business models that has massively grown in popularity in recent years is the eCommerce business model. This model is for businesses whose sole revenue comes from sales that take place online, through a web shop other online portal.
3. Distributor business model
This model is for businesses who plan to buy products from a manufacturer and resell them to either retailers or directly to the consumer.
4. Brick-and-mortar business model
As one of the most traditional business models, the bricks-and-mortar model is based on face-to-face sales. Those sales will take place in a shop, showroom, office or other physical venue.
5. Franchise business model
Rather than creating a new product or service, this model is for a startup that plans on using a parent company's brand and associated business model. In return for using the existing brand, the franchise business pays royalties to the parent company.
Other types of business model
Manufacturer business model
This is a business that manufactures its own products to then sell on. This can be sales direct to the consumer, or to another business who will then resell to consumers.
Retailer business model
This is similar to the distributor model, only it specifically involves a business that buys products from a manufacturer and sells directly to the consumer. This model isn't designed for business-to-business sales.
Hybrid business model
If your business combines both a physical and online presence to make money, then consider the hybrid business model. This brings together the elements from both the bricks-and-mortar and eCommerce business models.
Founder story
"When I first started out, I was just working doing bits and pieces as a consultant, selling my time. It didn't take me long to realise I'd never be able to scale a business to the size I wanted to that way, so I went back to the drawing board and started brainstorming for ways to build something really scalable.
I didn't know it at the time, but what I set my sights on was building a software as a service (SaaS) business model – meaning I could build something once and sell it to multiple customers on a subscription plan. That was a really important moment for me, as it changed my mindset to thinking about growing something truly scalable. After all, if I could get 1 customer, I could get 10… and if I could get 10… I could get 100. You get the idea. If I hadn't pivoted to the SaaS model, I'd never have built my business and sold it to one of the world's largest cyber-security companies.
Never underestimate a business model!".
– Eddie Whittingham, Founder
Read more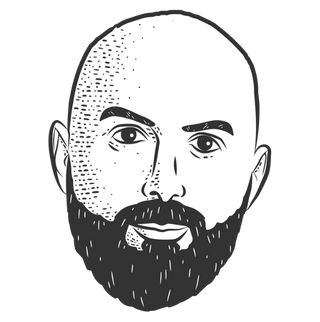 Software as a service business model
You may have heard the term SaaS, which stands for 'software as a service'. This model is where a business owns software that it stores centrally (often on a cloud platform) and then licenses use of the software to customers using a subscription plan. Examples of SaaS brands are Microsoft Office 365 and Salesforce.com.
Add-on business model
This model is for businesses that supply a base product that is priced as low as possible, with optional add-ons that help drive up the final price. Budget airlines are a great example of add-on businesses. The basic cost of a flight is kept very low to attract customers, then add-ons (baggage, extra leg room, meals, pre-selected seats, etc) all help to increase the overall revenue generated.
Razor blade business model
This model is so-called as a result of companies such as Gillette, who sell their razor handles for a very low price but then  generate profit from sales of their blades. It's relevant if you're setting up a business that will have a core product (or set of products) and then generate repeated sales of related accessories.
Auction business model
As with a traditional auction, this model brings together buyers and sellers with no fixed prices. The business then allows buyers to bid on a product and the buyer with the highest bid wins. eBay is the classic example of an auction business.
What are the different types of revenue models?
A revenue model forms part of your business model. Put simply, it outlines what you're selling, how you're selling it and to whom. It goes into detail about the money-making aspects of your business to show the feasibility of financial growth, and the potential for long-term profits.
There are various ways that a business can make money.  Some popular examples are selling advertising, offering subscriptions, markup on the sale of products, and commission on services.
To find out more, read our Guide to revenue models for startups.
To stay competitive, make sure you innovate as and when market conditions change.
Which types of startups are most profitable?
Many of the most profitable businesses are online, but not all of them. The COVID-19 pandemic will likely further increase the gap between online and other business models – with brick and mortar businesses perhaps being the worst affected.
Some of the business models we mention above can hold more risk than others. The add-on model, for example, is often criticised by customers once they're aware of how the model works. Therefore, it's important to choose your business model carefully. And, to stay competitive, make sure you innovate as and when market conditions change.
Check out our blog for more tips, tricks and advice to help your startup succeed.
Keep learning...
Check out our other articles for more tips, tricks and advice to help your startup succeed.
See all