You are ready to launch your startup. You have firmly cemented your idea into a workable and viable business and are about as excited as you've ever been in your life. Motivation is running through your veins and now you need to rocket your startup out of the blocks and begin making money.
It's true, the faster you can launch a viable business and generate revenue the greater chance of success you will have long term, though it's equally important to be aiming for long-term viability and not just quick hits.
So how can you channel your entrepreneurial energy and launch your startup faster?
1. Create a business plan
If you don't already have a fully researched and detailed business plan ready now is the time to complete one. Not only will a business plan commit all your ideas and plans to paper, it will give you a foundation of goals to follow. A good business plan should include full financials including forecasts of the revenue you hope to achieve during at least the first stages of your business. These forecasts, including keeping control of your costs, are your goals. You should have them in mind and be working to achieve them at all times.
Creating a business plan will help you and potential investors, supporters, and even employees, see what you intend to achieve, how you intend to achieve it and who you intend to target. A business plan will include your marketing strategy and any investment needed into it. It will plan out equipment, supply or product purchases, and how quickly these capital and stock investments need to return revenue for you.
Having a thorough business plan can be the difference between getting business funding and not. And, business funding can be the key to accelerating your startup launch, enabling you to invest in product, supplies, equipment, marketing and even staff from the outset instead of waiting for your first sales to roll in before you can invest in growth.
Research and reporting by Palo Alto founder Tim Berry discovered that from a survey of thousands of its Business Plan Pro software users that those who completed business plans were twice as likely to grow their business or obtain capital than those who didn't. Of 995 respondents who completed business plans 64% went on to growth their business, 36% secured capital funding and 36% secured loans. For over 1500 other respondents who didn't complete a business plan these figures were much lower.
2. Launch fast
Of course, we're all about how to launch fast in this article, but the key to launch fast is to doing it, planning it in, and being ready for it. There's no little bit here and there with a successful startup, no vacations in the first stages, you and whatever tools you need including employees must be ready and just as committed as you are.
As a startup's main objective is rapid growth, in order to grow you need to launch. Though it's likely that following the launch of your product or service there will be things you need to change or tweak in order to make your startup a success. You may be expecting to make changes so if you can, plan to be able to make them quickly.
One of the benefits of a startup environment is a focus on flexibility and agility, the startup mindset is about failing fast and iterating, so get your MVP out there, test it, learn and iterate. Remember, your offering needs to be out there in order for you to gain important market insights.
Sign up for full access
Navigating your way through what to do can be confusing – that's why we're building something pretty special to make your journey that bit easier.  Sign up now and receive regular updates… as well as early access when we launch!
3. Acquire the skills you need
Whilst it's true that startups and entrepreneurs will probably need to pick up new skills on their journey to success, it's also important to have experts ready to support you in key areas. There will be some skills you have to learn or know before you launch your business, others you may need and want to learn on route, like how to hire new employees or how to submit your business tax returns.
For some aspects of your business you may need an expert on hand straight away, or to have one ready to pick up slack or accelerate performance as your business grows. Thankfully in today's age of flexible working you can hire anything from a tax specialist to a SEO or marketing expert or even a virtual assistant online and as and when you need their support.
There are many freelance workers at your fingertips through sites such as People Per Hour and Freelance UK. Using freelancers or contractors often involves less hassle in terms of setting up contracts for employees, wage payments, taxation and pensions and benefits etc.
4. Complimentary co-founders
You may have thought to go it alone, at least for the first stages of your startup. However, another common piece of advice for startups is to find a co-founder.
Sharing the startup burden can potentially relieve some of the pressures an individual founder may face and provide a bought-in sounding block for challenges and new ideas. A co-founder will provide a second source of ideas and motivation and usually should be chosen for perhaps a different or complementary set of skills. Choosing a co-founder needs full research and planning in its own right, early disputes between founders can ruin businesses before they even begin.
But, remember, co-founders aren't always the right way to go. If you can have a network of founders in a similar boat to you, you might be able to get the support and guidance you need there… rather than giving away precious equity.
5. Focus on the product
Depending on your business, product or service, success might not be measured by generating a profit or revenue generation in the first few months or years. Some businesses must, others due to the product nature will not turn a profit in the first few years. In this instance it is creating a great product, building a brand, and delivering it in an innovative way that solves a customer issue that will allow you to take market share from competitors and grow.
Your business plan should thoroughly reflect the nature of your product or service and have factored in the right measurables for success. These measurables should not be just acceptable to you, but acceptable to investors or backers, industry peers, and viable for the long-term success of your enterprise.
Founder story
"Stop faffing around and just get moving, quickly!
I had a mentor for a short period of time and he was, well, a bit sh*t. His advice (having never started his own business), was to create all of the content for my product before selling a single thing. Which, meant I'd have spent probably a year creating content… for something that might never sell at all. Poppy cock. 
Get things moving as quickly as possible. Stop faffing around and just get going – launch as early as possible and just try get your business up and running… and making money!"
– Eddie Whittingham, Founder
Read more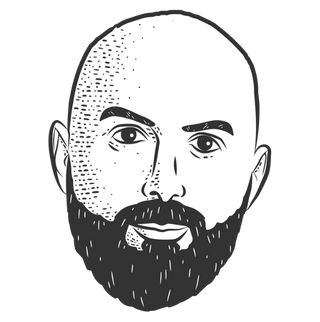 6. Establish an online presence
Whether this is a website or a page on social media, get your name out there – it's never too early to start talking about your business online – could you offer pre-orders, or email alerts for when you're up and running? Think about how you can start the conversation about your product or service now.
A Facebook page, for example, could be and is often created ahead of launch to promote a new brand or service and is populated with lots of "coming soon," messages as well as prudent information about the niche a product or service is looking to fill. The right, engaging, content can build followers ahead of a launch as well as contributing to SEO for a website to ensure that at launch a website could have some presence already in the search engines.
Learn about digital marketing and find out where your target audience is online, alternatively hire a marketing expert to help you launch your online presence and talk about your company. Make sure your marketing expert understands and is focused on SEO, if you have a website, that way they are helping to build your ranking in the search engines from the outset.
Even if you're a local small business, think about a google business page or a Facebook page aimed at your local community to spread the word. Increasingly people are looking to buy or support local enterprises and often their first point of call is local social media groups.
7. Invest in Marketing
660,000 new startups launch in the UK every year, that's a lot of new companies wanting to get their product or service into the market and be found by their customers. But, it's very unlikely that people will just stumble across your business, that's where investing in marketing will help.
It's critical in your business plan and your marketing plan that you make sure you know who you're targeting and where you can best engage with your potential customers as well as how to present your offering to your target market.
Investing in marketing can take a number of routes. If you feel you a proficient, at least initially you can take charge of your marketing efforts and invest your time into this side of your business. You can engage an expert for more complex aspects like website build or SEO. Later as your business develops you can hire day to day assistance. Or, if you have the budget, from the outset you can invest in an expert that will either follow your marketing plan or develop one for you. It's important they have the right expertise, such as a focus on branding if you have a physical product or extensive knowledge of SEO if your sales will predominantly be generated online.
Keep learning...
Check out our other articles for more tips, tricks and advice to help your startup succeed.
See all