What have the Scouts and the film "The Lion King" have in common? They both use the motto, "Be Prepared". Being ready for whatever comes your way is as useful in business as it is in life. Market research is the (lion) king of the start-up. But what is it and do you HAVE to do it? And, isn't it just something that big companies do?
Why bother with market research?
When I was a kid, every so often, like magic, a chocolate bar would drop through my parent's letterbox. I remember one in particular; it was called a 'Cabana bar':
What I thought was magic, was in fact, Cadburys doing a bit of market research. I think my mother must have signed up to be part of a cohort of consumers who would try out new sweets and give feedback.
Fast forward to the present day. Greggs Vegan Sausage Roll has become a phenomenon, their best-seller. That little packet of fat, carbohydrate, salt, and vegan Quorn (mmmm… what's not to like) increased Greggs sales by 58% in 2019. But did Greggs just go off a hunch? Or, did they use deep market analysis to help predict that launching a risky vegan product would pay off?
Greggs did their research. They found that only 20% of UK citizens would consider going vegan. However, the research also found that 39% of British omnivores were actively reducing meat consumption. In other words, you don't have to be a vegan to eat a Greggs Vegan Sausage Roll. The market research gave Greggs enough understanding of the market to then create a savvy marketing and PR campaign to position the vegan sausage roll as more than just a vegan product.
The results speak for themselves.
Market research is much more than just seeing if a chocolate bar is tasty. It informs your decisions about product features, product position in the market, and even decide on the best way to market a product.
So yes, market research is worth bothering with. But what does it actually involve?
Sign up for full access
Navigating your way through what to do can be confusing – that's why we're building something pretty special to make your journey that bit easier.  Sign up now and receive regular updates… as well as early access when we launch!
What is involved in researching a market?
The answer is a bit like asking how long a piece of string is. But there are some common methods you can use to kick-start your market research.
The point of market research is to understand your market – who are your customers and what do they want in a product like yours? Once you have this information you can tweak your products and marketing and make them even more interesting/delicious/usable/exciting.
To get accurate information that truly reflects what your target audience wants, you need to work out ways to capture this information, effectively. The following methods are typically used in market research. You can use these together or separately or add in your own variants:
The basics
Before you start there are certain basics you need to understand. This includes your competition, industry reports, articles on trends by industry influencers, that sort of thing. These can be really useful, and you should keep a running tally of all of these things as you continue through your business journey.
The basics can help to develop the next set of techniques used in market research:
Surveys
– Easy to do, lots of online survey options but may have limited insight
You'll probably have done a few of these yourself. Those online surveys that you get in an email from time to time. You know the type of thing, "Thanks for shopping with us, if you complete this short survey about our service/product you could win £50!" You then click on a link and are taken through a series of online questions about the service/product. You then never win the £50, or so it seems.
Focus groups
– Harder to do and can be expensive
Focus groups represent your customer base or one you are exploring. Usually, specialist firms are used to draw out key points from the individuals taking part in a focus group, to inform your product and marketing decisions. I have used firms to do this, they will take a representative demographic of users and take them through a set of practice tests or questions about your product or product area. It can produce useful insights if done well but it is also expensive; often you pay for both the specialist firm and each individual taking part in the research.
Observations
– Useful but still costly (usually less so than focus groups)
Similar to focus groups but the market researcher will observe an individual using your product. Often, they will take a video of the observation. You can watch the video yourself and see any issues with your product, used in situ. The observer will also give you their informed insight from the session.
Interviews
– Most insightful
Interviews can really drill down into the details of a customer and their interaction with a product. However, the interview questions need to be carefully thought out to get most of the session.
Once you have collected all of the data you then need to analyse it. Market research data is typically qualitative. There are ways and means to take customer views and answers and work out how this affects your product/service. Specialist firms can help you do this, or you can 'have a go' yourself using common sense and a bit of know-how.
Founder story
"Did I conduct market research before starting my business? Honestly? Kind of. I'd already had a lot of experience working in the sector so felt I had a good understanding of what my potential customers might want. That was a mistake on my part though. Had I have actually conducted more market research, other than some fairly basic stuff, I'd have been able to move much faster, save money and grow quicker.
In the early stages of the business I probably treated my initial customers as that initial market research. That's kind of what happens with most early adopting customers… but maybe not to the extent I did! Note to self – better to get it done properly to start with!"
– Eddie Whittingham, Founder
Read more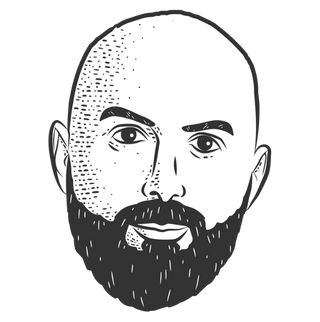 Is market research going to cost loads of money?
Again, this depends on what you want out of market research. If you employ a specialist market research firm, it can cost thousands. However, this may be money very well spent. They will manage the entire process, do interviews, and analyse the results giving you important feedback that will inform product design and development, positioning of your product, and marketing campaigns.
However, if you don't have thousands to throw at a specialist market research firm, and let's face it how many start-ups do, you can do it yourself.
If you go down the DIY market research route, check out GoFounder's market research Sprint and advice.
Need a little guidance?
Market research is dull, right? Well, yeah – but it can save you so much time and money before you get in too deep! If it's your first time doing some market research or you'd just like to make the whole process that bit easier, then check out our super simple, step-by-step Sprint to help you from start to finish.
Better yet, as with all of our content – it's written by someone who's actually sat where you are, struggled and succeeded.
So let us help you get going and you'll have your marketing research completed in no time.

Here to guide you
GoFounder has created a 'cheat sheet' to help you work out what all of that market research data is actually telling you.
Learn more >